NC Car Insurance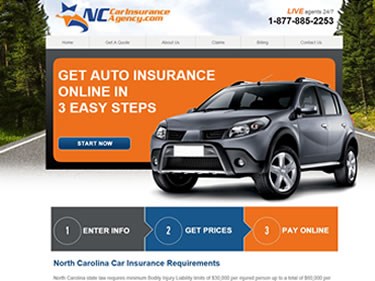 Able Insurance Agency helps 24/7!
When it comes to car accidents, some states are considered a no fault state, but not North Carolina. North Carolina requires that someone must be found to be at fault for causing the accident, and that person and their insurance company is responsible for all the damages! It's important that you protect yourself. Able Insurance Agency
has been writing auto insurance in North Carolina since 1989 from Asheville to Raleigh.
Able Insurance Agency is a member of the Professional Insurance Agents of North Carolina (PIA) and the Auto Insurance Agents of North Carolina. There are 18 licensed agents in place to search for the lowest possible rates on low- cost car insurance for every customer.
A Spanish division was opened in 2002 to service the need of the Hispanic community. The agents in this area are fluent in Spanish to meet the needs of those who are more comfortable speaking Spanish. Let this family-owned agency help you get the best coverage for the lowest prices!