Silver Street Transforms Communities All Across America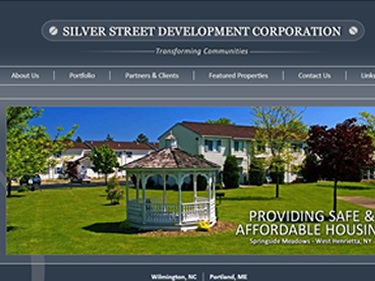 With offices located in Portland, Maine and Wilmington, North Carolina, Silver Street Development Corp. is an organization dedicated to the quality preservation, operation, and growth of Affordable Housing in the United States.
Silver Street
is comprised of industry leaders with over 20 years of experience in the multi-family housing market.
Silver Street
has pioneered the changing face of subsidized and affordable housing in the country. From implementing one of the first Section 236 decoupling's to successfully crafting complex bond capitalization strategies to overcome obstacles arising from a difficult lending environment.  The ultimate goal of
Silver Street
is to change the image of "low-income housing" in America by not only providing safe, healthy, and prideful communities, but also by providing the necessary tools and resources within our communities to empower tenants to better themselves and their environment.