Fire Technologies Inc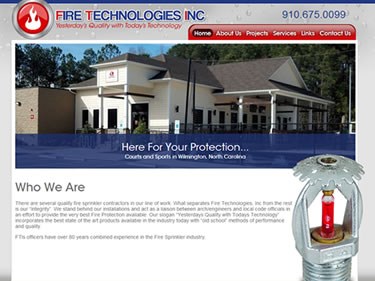 "Yesterday's technology with today's quality." This is the slogan that Fire Technologies, Inc lives by. FTI provides the best in fire protection. Founded in March, 2003, Randall Harris, Christopher Edwards, and Barry Newman created the company. Fueled by a burning passion for state of the art technology and old school care for quality, this is what separates Fire Technologies, Inc from the rest of the pack. FTI officers have over 80 years of combined experience in the Fire Sprinkler industry.
FTI will assist with consulting, design, and engineering aspects for a variety of projects. NICET certified professionals will work with architects, owners, and engineers to find the best designs to fit the needs of the client. FTI's well trained foremen and fitters will install the fire sprinklers and offer 24/7 support from technicians to help with any emergency situation. FTI is the best in the business and can be contacted at www.firetechnologiesinc.com or 910-675-0099.