Wilmington Physical Therapy
By: Megan Tarble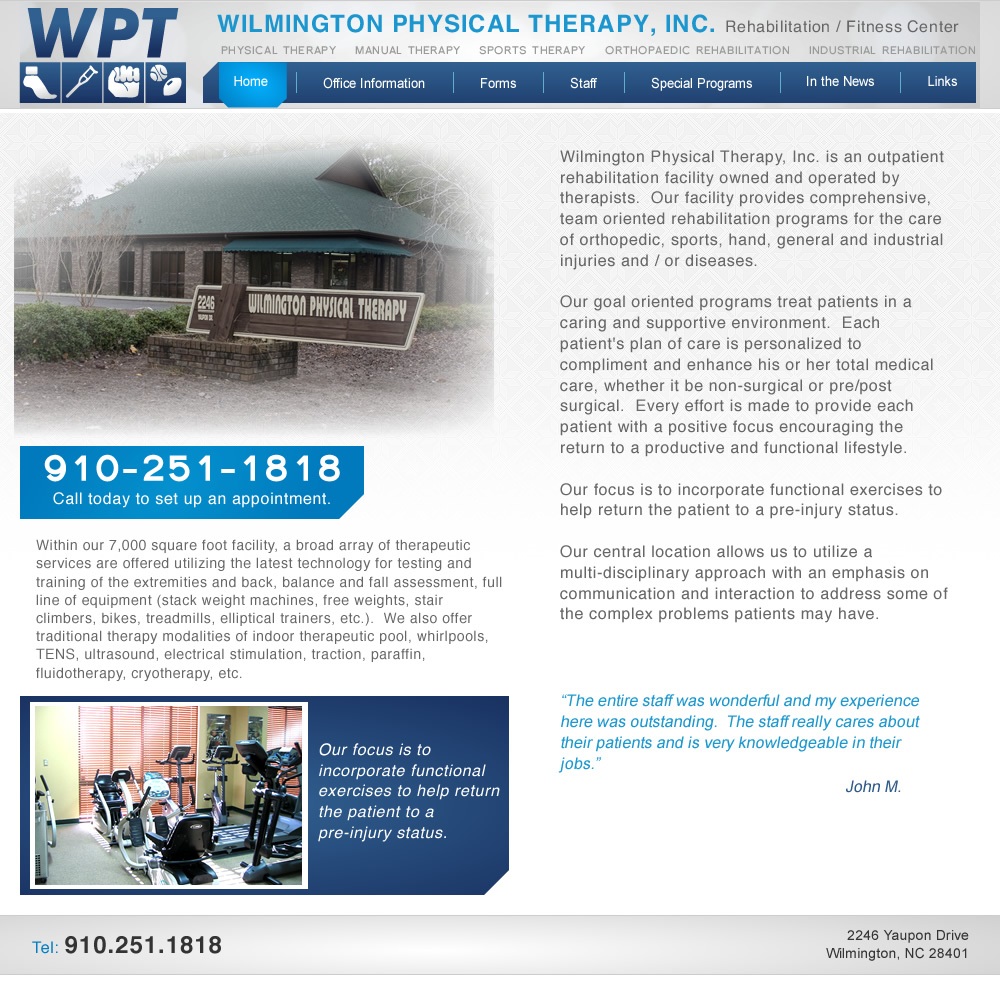 Located at 2246 Yaupon Drive, Wilmington, Wilmington Physical Therapy isn't just physical therapy. It's an outpatient rehabilitation facility owned and operated by therapists. Each patient's plan of care is personalized to complement and enhance his or her total medical care, whether it be non-surgical or pre/post surgical. You can visit their website to get all the necessary paperwork so you can fill it out before you go to your appointment.

We've heard nothing but good things about Wilmington Physical Therapy. The staff is incredibly friendly, helpful, and knowledgeable in their field.

Check back to the website soon for the Nutrition & Diet section as well as the Yoga & Pilate's section!