D.W. Project Solutions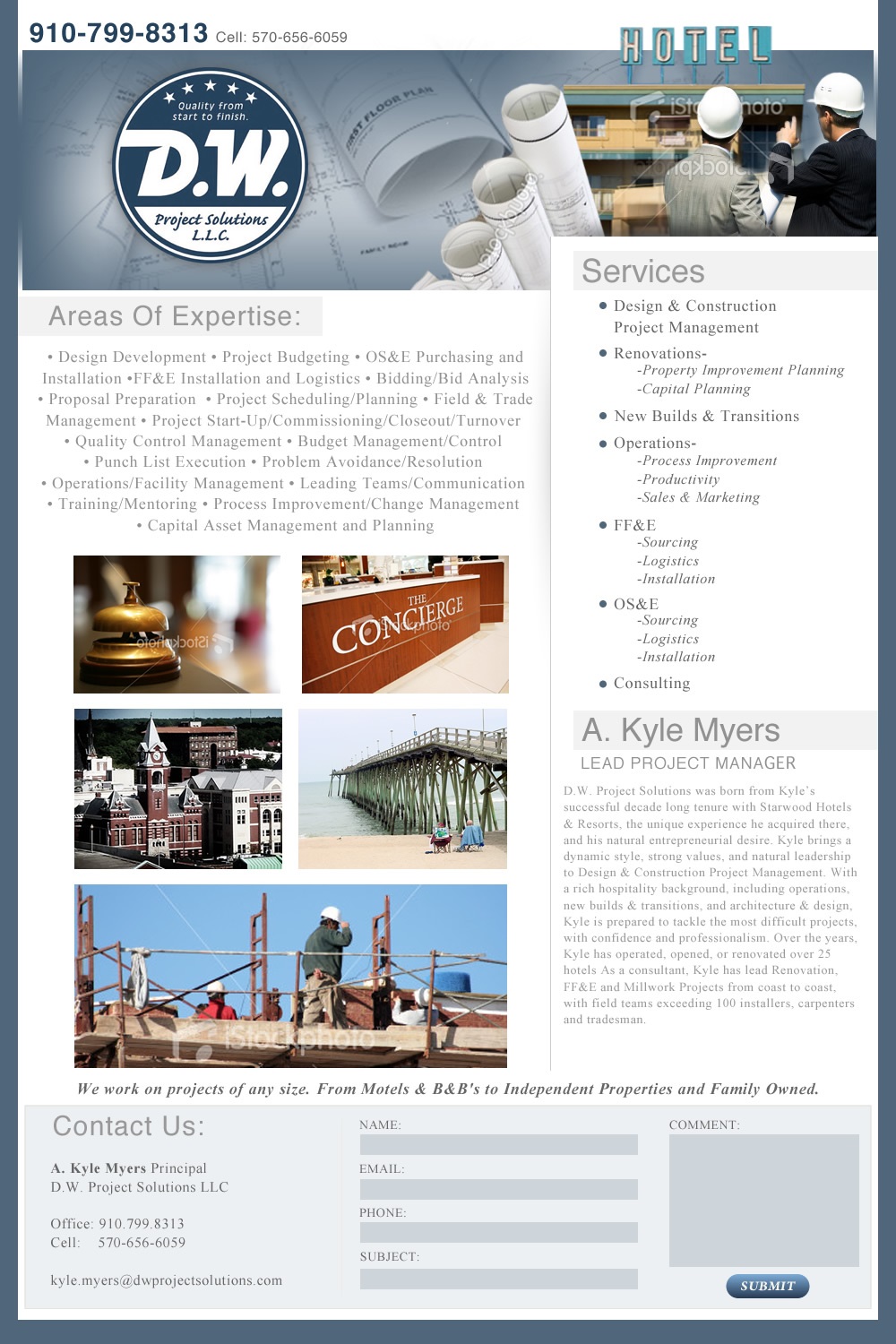 A. Kyle Myers presents his unique consulting expertise--hotel construction management--in this simple, clean and informative one-pager which now includes an email contact form for visitors to his webpage. He has opened, owned or renovated 25 hotels and he presents his leadership in this construction and property niche succinctly. He knows his stuff and it grabs your attention from his leadership skills--"leading a field team exceeding 100 installers, carpenters and tradesman," to the sizes of his projects--"background includes multiple major brands to independent and family owned properties...and everything in between" Kyle sells a service that seems indispensable to a hotelier.
After reading from the services part of his site I was compelled to 'google' two of his abbreviations to educate myself on what they meant.
FF&E stands for Furniture, Fixtures and Equipment, and
OS&E stands for Operating Supplies and Equipment.
Good to know. It seems that these purchases are best handled by experienced procurement agents and hospitality suppliers.
IE, not just anyone.