Tri-d and True Multisports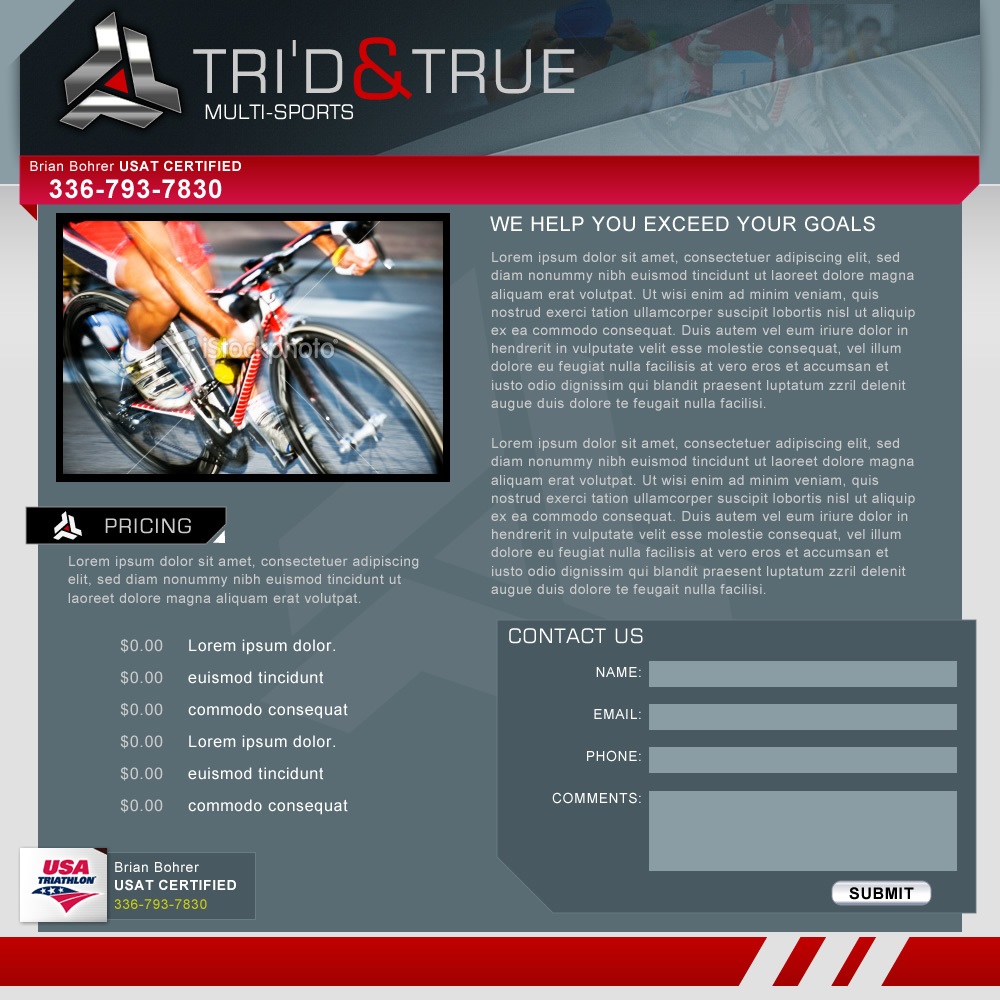 RU a swimmer? a runner? a cyclist? A triathlete is all three and triathletes of every shape and size will be converging on Wilmington this November for the 2010 Beach2Battleship 140mi Triathlon. If you knew me, you would know that exercise and fitness are not my strong suit. Athletes are people you see at a gym, wearing spandex, comparing sports drinks. So right off the bat, this site www.triathlonwilmington.com would have to convince me that its not just for eurosnob gymbots or I'd be gone in 60 seconds. I want to think that someday, I too, could enjoy a little more <ahem> fitness in my lifestyle.
From his opening lines, Brian Bohrer allays my trepidation about triathletism (is that even a word??).
"I believe that anyone can become an athlete. Being that I am not from a sports background and was never formally coached, I feel that it is important to find what you love and ask for help to achieve those goals."
Well I believe that triathletes [and potential ones too :-)] will wanna train with him when they visit this website and will find a kindred spirit in Brian Bohrer. With upcoming nice weather, an opportunity to participate in large local events and do something great for your body and mind, why not give this triathlete site a visit? He strikes me as an unimposing trainer, someone who can work with me at my level and not make me feel like the natural-born klutz that I am. By the way the Beach2Battleship November Triathlon has a website too and its has been showcased in
Triathlete Magazine.
Wilmington, N.C. -- Beach2Battleship Iron Distance Triathlon has been ranked fifth on a list of Best Distance Races in the World, according to the March issue of Triathlete magazine.
if you wanna get strong go see Brian and get in shape first and then come to the November Triathlon to showcase all that new buff triathletism of yours!