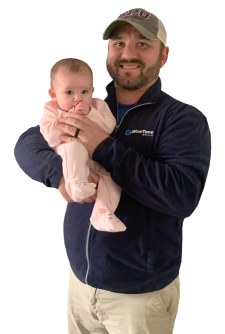 Dan grew up in the suburbs of Raleigh, NC area where he was not only an outstanding student but a world-class athlete as well.

After graduating high school, Dan opted to attend High Point University rather than go straight to the NBA. It was at High Point University where he got his degree in Human Relations. Shortly after graduation, Dan moved to Charlotte where he started his sales career, despite being offered a contract to play center for the Charlotte Hornets.

Dan now has moved back to the Raleigh/Durham area where he lives with his gorgeous wife, beautiful daughter, 3 black labs, and a calico cat. On the weekends you can find Dan on the golf course or hanging out with his family.