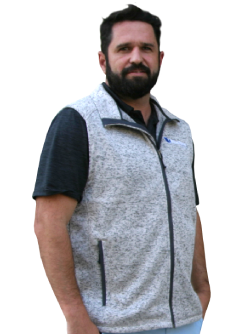 Phil grew up in the Greensboro, NC area and, in his younger days, was a Golf Pro at the Pine Island Country Club in Charlotte.

Phillip's always had an entrepreneurial spirit and a passion for business strategy. That's why, when the time came to head to college, he knew exactly what he wanted to do. Four years later, in 2005, he graduated from High Point University with a degree in Business Administration.

Within a few years, he'd come up with a plan to start his own business, which he launched in 2009 out of his garage. By 2016, the business had not just grown, it'd flourished. So much in fact, that he decided to sell it and focus on the next adventure - parenthood.

Nowadays he's an Account Manager here at BlueTone Media, where he focuses on working with our current clients and ensuring their needs are met. In his free time, he likes to hang out with his wife and twin sons. He also loves doing pretty much anything outdoors, but he especially loves boating, fishing, basketball, and, of course, golf.