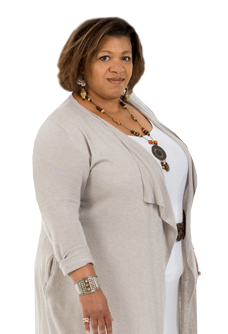 Ever hear the phrase, "Man, she's cooking"? That phrase didn't exist until Tara was born. And it's true; she's cooking up some new business for us here at BlueTone Media as our Accounts Development Executive. Tara brings with her years of sales experience in a variety of industries. She's so good, she could sell ketchup popsicles to a woman in white gloves.

She also cooks for real! You see, Tara came to Wilmington from Florham Park, New Jersey, and is the mom of two teenage boys, so cooking is something she loves to do because her boys love to eat! Plus one of her degrees is in Culinary Arts while the other is Information Technology.

When she isn't cooking either literally or metaphorically, you might catch her at an after-hours jam session singing the blues. And believe us when we say that lady can sing. If you stop by the office to visit us she may even treat you to a song!