By:
Last week brought a huge change to the nation, with our country's first African-American president and the first democrat elected this century. President Obama's campaign focused on change and his first week in office supported what he stated. I'm not sure if you noticed, but at noon on Inauguration Day whitehouse.gov got a brand new look, as well. Let's take a look at the history of whitehouse.gov to see where we came from and where we are today...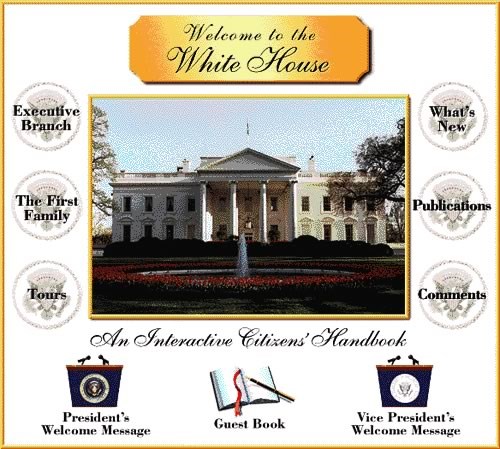 Ooof. This is rough. Keep in mind that this is from around 1995, the earlier half of the Clinton Era. Things could only get better...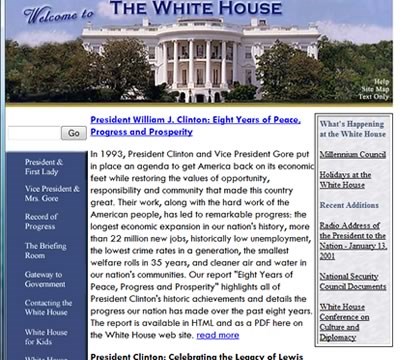 ...but not much better. This is from the last of the Clinton Era, around...
Read More...
Tags: