Our Company Offers Affordable Mobile-Friendly, Responsive Websites
At BlueTone Media, we have served businesses in the Wilmington area (and throughout the United States) for over 12 years. Our customer-focused approach sets us apart from the competition, which is proven by the long-standing relationships we have with our clients.
Our custom designed websites are developed with our clients goals in mind. Creating a beautiful website is only the first step. We spend the necessary time to truly understand each clients goals so that the final design meets their business' objectives.
Easily Update Your Website
With each of our designs, you will have access to a content management system. What does that mean? This will allow you the ability to create new content on your website at any time, even update or remove old content. If some of the changes you need made to your site seem too complicated, we are always here to make that change for you - as quickly as possible!
Designs for all Devices
With the growing use of mobile devices, it is becoming increasingly more important that your website is mobile-friendly. Google has gone as far as warning website owners that their rankings could be negatively affected if their website isn't mobile-friendly. If your website is your business, you know that rankings equal traffic and traffic equals sales. At BlueTone Media, we can build you a responsive design, which allows your website's layout to scale and adapt based on the user's device (smart phone, tablet, laptop or desktop).
If you are looking for a custom website contact us today or view our online portfolio.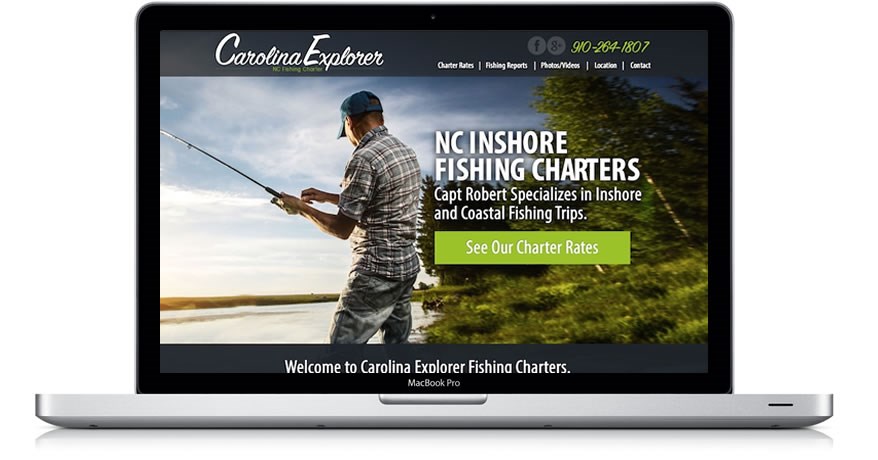 FAQS
Q: Why should I build a custom website?
A: When you have a custom website built, you'll work with a design team to create an authentic look and feel that is unique to your brand.
Q: What are the downsides to using a template website?
A: Functionality is limited. You won't be able to add a ton of cool custom features that your business may require.
Q: Will my customers be able to purchase my products from their phone?
A: Yes, all of our websites are built with responsive design and created for a mobile-first world.
Q: Will I be able to make edits myself?
A: Of course, our custom framework has a user-friendly dashboard that allows you to make simple edits.