9 Google Statistics That Influence Digital Marketing Strategy
By: Chelsea Maher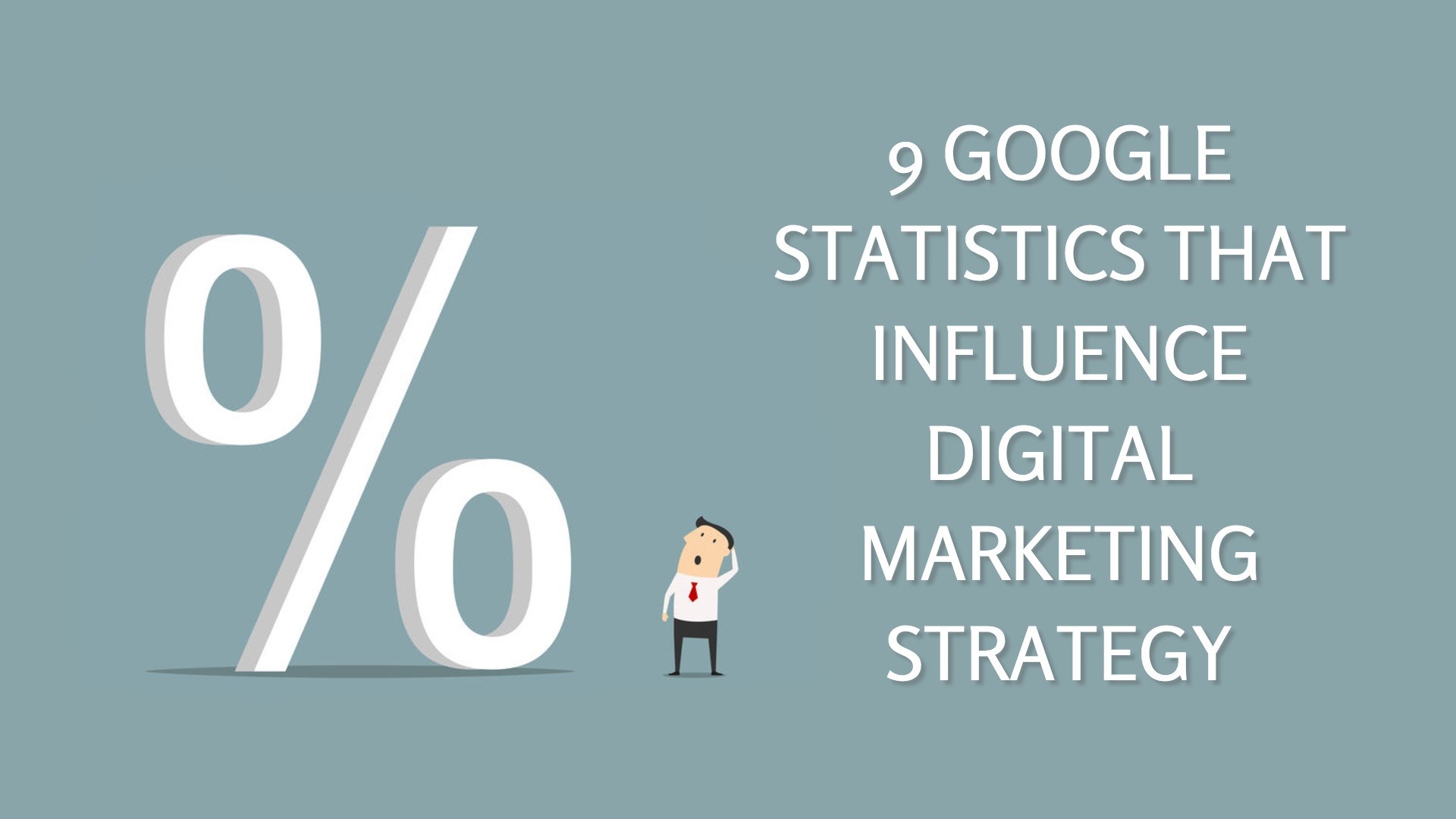 Google is one of the most widely used search engines in the world, so it makes sense that they have a lot of statistics to offer. Most people would just gloss over articles filled with lists of Google search result statistics, but not us. You know why? Because they're important.
They're not just important to us as marketers, they're important to our clients as well as business owners all over the world. The information Google provides us about searches they receive is invaluable to businesses looking to target new customers, provide information to existing customers, and make past customers come back again. So it's important not to ignore it.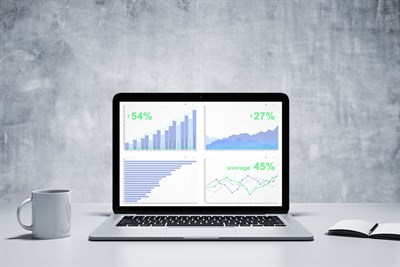 That said, let's dive in and look at some of the most important stats we found:
Of all desktop search engine queries, 90% use Google.
That translates to 3.5 billion Google searches every single day.
About 8% of searches are written in the form of a question.
Even if they aren't asking a question directly, it's clear that people want answers. For instance, "___ to avoid" searches have gone up 150% in recent years.
"Is ____ worth it" searches are 80% more prolific than they used to be. Again, people use Google to learn something.
And they're not just doing it at home, mobile devices account for 52% of the world's internet traffic.
In fact, 60% of all the searches performed on Google are done from mobile devices. That's double what it was 5 years ago.
And people using mobile tend to be pretty specific about where they are. About 33% of mobile Google queries reference a location.
Finally, a good 50% of mobile searches that contain the words "near me" result in the user visiting a store.

All of this is very interesting, but it doesn't really do you any good, right? Wrong. Read between the lines and you can take some pretty valuable information away from these stats. Information that you may have forgotten, or didn't know in the first place. Information that can help your company improve its online presence and reach more customers. For instance…
SEO is Super Important
You can't just throw a website on the internet and expect people to find it. It just doesn't work that way. Why? Because there are over a billion websites out there.
If you're not special, you're going got blend into the crowd and get buried under those who are. Search engine optimization is how you make your website special. Search engines like Google scan your site for good SEO and, if they find it, they reward you by placing you higher in the search results. And, since most people don't make it past the first page of Google search results, it's critical that your website ranks as high as possible.
Good SEO is a combination of things like good design practices, link building, and well built site architecture. But…
Content is One of the Most Important SEO Factors
Google primarily uses content to rank your pages. Site structure and design are important, but they ultimately mean nothing to Google if there are no words on the page. The same goes for link building because, obviously, nobody is going to want to link to your site if it has bad/no content.
And keywords are the most important part of content because they're what answers questions. Keywords fill in the blanks when people run those "___ to avoid" and "is ___ worth it" searches we mentioned earlier. Learn how to find the right keywords for SEO and
use content marketing to get customers in the marketing funnel
.
Now that people can find and visit your site, they might even buy something because…
People Love to Shop Online
More and more people are trading in stressful trips to brick and mortar stores in favor of the ease of online shopping. With thousands of reviews to read, the ability to return many products risk free, and the glorious invention that is Amazon Prime, there's simply no better way for consumers to make purchases.
When people get to your site, there needs to be a way for them to buy. That's one of the
reasons why companies need to use ecommerce
.
Let's not forget though, that a great website isn't the only way for someone to find your online store because...
Social Media Media Can Help You Sell Too
Especially to younger generations. They're spending less and less time in the "real world" and more and more time interacting on social media. Everyone who's anyone is on social media, and that includes companies.
You can
use YouTube to market your business
by serving up video ads.
Social media marketing
is ideal for informing users about your business while simultaneously answering questions. You can even provide customer service via Facebook messenger. All of these things can lead to more purchases and more revenue for you.
But you have to remember that most people use social media on their mobile devices. In fact, there are some social media platforms that are exclusively available on mobile. So if you're going to market and sell products online…
You Have to Make Sure Your Website Looks Great on Mobile
Because if it doesn't, people are going to split. Remember, over half of all internet traffic comes from mobile devices, which makes responsive design imperative.
Since mobile devices are smaller, they're a little harder to use for things like research or shopping right off the bat. The design of your mobile site must be incredibly easy to use for people to make a purchase or find the information they came for. If it's not, they'll lose patience and you'll lose a customer.
Don't Worry - Fixing These Things Doesn't Have to Be Hard
In fact, it can be incredibly easy when you hire BlueTone Media to do the heavy lifting for you. We're SEO, content marketing, and social media experts. We build ecommerce websites for a variety of customers across a variety of industries. We
create stunning websites
that are already optimized for mobile use.
Chances are you're already pressed for time. When you hand your digital marketing efforts off to BlueTone Media, you gain access to a whole team of specialists. We will work tirelessly behind the scenes to get you the results you need, leaving you free to handle the day to day operations of your company. So why wait?
Let us get started
on the hard work for you.
Sources:
https://www.emarketer.com/content/more-product-searches-start-on-amazon
http://www.internetlivestats.com/google-search-statistics/
https://www.wordstream.com/blog/ws/2018/07/12/google-marketing-live-statistics
https://moz.com/blog/state-of-searcher-behavior-revealed
https://www.bluecorona.com/blog/mobile-marketing-statistics
https://seoexpertbrad.com/local-seo-stats/
https://www.statista.com/statistics/216573/worldwide-market-share-of-search-engines
https://www.business2community.com/seo/27-google-search-statistics-you-should-know-in-2019-insights-02169100