How to Improve Your Visual Content
Text and written content will always be important, but in this digital age, visual content is becoming one of the key ways businesses connect with their audience.
Why? Well, humans are visual creatures. According to Forbes, over two-thirds of the population are "visual learners". And that makes sense when you consider the fact that almost all of the information we ingest reaches our brains via our eyes.
Back when the internet and digital marketing were born, posting a picture alongside an article or product was more than adequate. Nowadays, however, a simple, static image is no longer enough.
Now, marketers and businesses have to mix it up by using not just static images, but incorporating things like memes, gifs, videos, illustrations, and much more. HubSpot reports that 70% of companies are going all-in on content marketing. A large portion of that is visual content.
So what type of visual content is right for your company? How can you optimize your visuals so they give you the most back for your buck? All of those answers and more await you.
1. Use High Quality, Unique Images
No, images alone are no longer enough… BUT that doesn't mean you should stop using them. Images are still a very valuable part of any marketing strategy. They get a lot more engagement on social media than simple text does. The trick is knowing what types of images to share and how to use them.
In an ideal world, you should be taking your own, original photos whenever possible. Unfortunately, that's not always feasible for a business or marketing team. In that scenario, it's best to invest in a stock photo subscription service that can offer you a massive library of images to choose from.
No matter where your photos are coming from, the trick is to make sure you're using images that don't look like stock photos. You see, people don't like stock photos. They are boring, posed, and overused. Make sure you steer clear of staged-looking groups of happy, young millennials posed around a conference table, in favor of more unique images.
Finally, make sure your images are clear and crisp, well lit, and consistent with your brand voice guidelines.
2. Carefully Craft Text Overlays
Quotes, statistics, and reviews can be great marketing tools. One of the best ways to share them is by laying them over top of an image. The thing to remember when doing text overlays is that they can become overwhelming. To avoid this, keep the following in mind:
Less is more. Try to get your point across with as few words as possible.
Choose a font that is easy to read and consistent with fonts you use elsewhere.
Font colors should be well contrasted with your background image to make sure the words are legible.
Use animated text (if appropriate) to help your message stand out.
Check spelling and grammar several times before posting your final image.
Avoid orphan words (single words left alone on the bottom of an image).
Keep your image-to-text ratio at around 20% for the best results.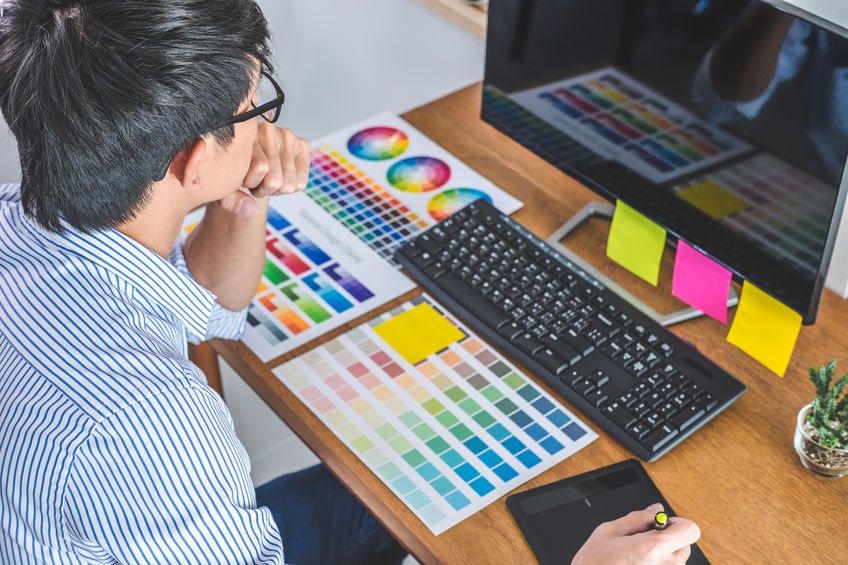 3. Share Content with Infographics
Infographics are the ultimate combination of content and images. They are the perfect way to demonstrate your expert knowledge in a manner that's fun and easy for customers to digest. They're so beloved by audiences that infographics are shared more on social media than any other type of content is.
Whether you're sharing statistics or sales data, the first thing to remember when creating an infographic is to make sure that all of the information included is relevant and accurate. It's always best to obtain information from peer-reviewed sources and cite them at the bottom of the infographic. Armed with good info, you just need a designer who can create a stunning layout with shapes, colors, graphics, and fonts that convey your message while entertaining the end-user at the same time.
Once done, you've got a great image or PDF you can share in blogs and on social media. And, if you're lucky, your infographic just might be shared by another blogger or your loyal fans, giving you extra exposure.
4. Create Your Own Videos
People love watching videos, especially social media users. Videos are one of the most shared types of visual content out there. Plus, when used on a landing page, they can give your conversions a huge boost.
The type of video you should create depends on your brand. If you sell physical products, consider creating videos that outline product details, features, or show the product in use. If you sell a service, try testimonials from current customers or have one of your employees give the inside scope on what their job entails. How-to videos are a trendy way to get the attention of users, as are live videos.
Whichever you choose, just make sure the tone used is in line with your brand voice, the content shared is contextually relevant and accurate, and the images you incorporate are eye-catching and fun.
5. Make Sure Your Visual Content is Accessible by All
The real problem with visual content is that not everyone can digest it. There are a variety of physical and mental disabilities that make it hard for certain customers to be able to engage with visual content. Fortunately, there are things you can do to help.
For instance, you can include alt-text descriptions so those with visual impairments can use text to speech tools and understand what your image is representing. Similarly, you should also be including subtitles on all of your videos to cater to those who are hearing impaired, as well as closed captions for those who speak other languages. Not only will doing these things set you apart from your competitors, but they'll also earn you more respect in the eyes of your audience.
6. Don't Be Afraid of Humor
Most people don't enjoy the feeling of being sold to. Most people can tell when they are being sold to. So what can you do to lighten the mood? Make them laugh!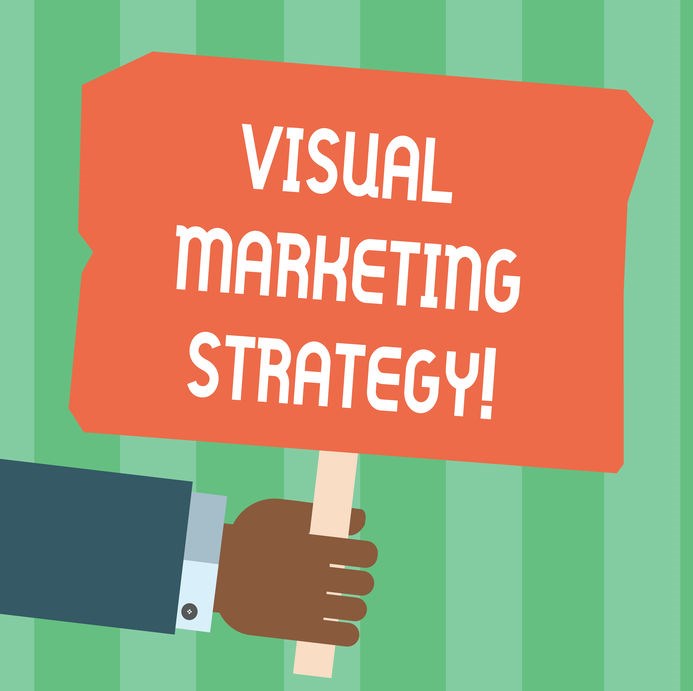 You've seen your fair share of funny commercials. Heck, we all gather around the TV every February whether we're interested in football or not, just so we can see what crazy, hilarious Superbowl commercials our favorite advertisers have come up with.
You should never be afraid to use humor to communicate about your brand. Making a joke, using funny imagery, or sharing a relevant meme is the perfect way to get your foot in the door with prospective customers.
To summarize, visual content is necessary in the era of digital marketing. It's a cost-efficient and relevant way to:
Increase user engagement
Bring your advertisements to life
Connect with current and prospective customers
Enhance your SEO strategy
Help your social media presence stand out
If you have a blog, social media account, or even just a website, you need to be using visual content as part of your marketing strategy and, with an in-house digital marketing and graphic design team, we've got everything you need to get started.