Ultimate Guide — The Sales Power of Inbound Marketing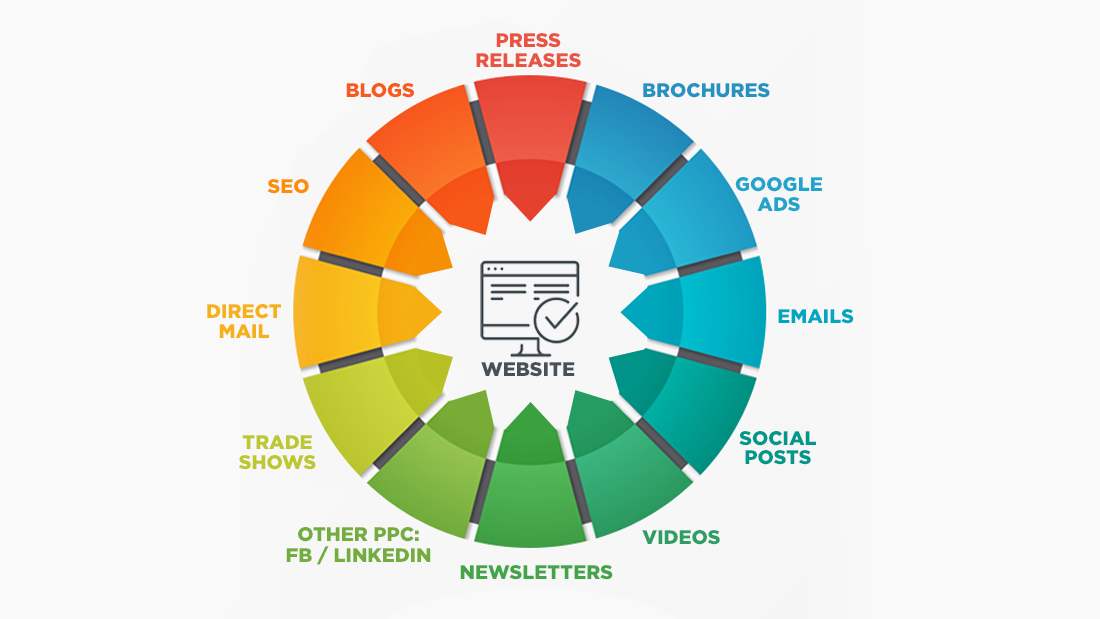 What is inbound marketing?
Inbound marketing describes the culmination of every marketing effort (primarily digital) that brings visitors to a company's website. These marketing efforts are designed to build your brand and attract customers to your website.
Think of it like a wagon wheel.
A company's website is like the hub of the wheel, and the spokes connecting the rim to the hub are the marketing efforts pulling in customers to the website or hub.
Essentially, successful inbound marketing encourages internet users to initiate a conversation with your company (instead of you initiating yourself). And once a user clicks to your website to start the conversation, your website should be set up to convert the visitor into a lead — or even better, a customer.
Types of inbound marketing efforts
Although this list is not exhaustive, it describes some of the most prominent forms of inbound marketing your company may already be using.
What about outbound marketing?
Inbound marketing is generally more effective and less expensive in the long run than outbound marketing, which describes any marketing effort to reach out to a large array of people, hoping for some of them to take a bite.
Outbound marketing tends to feel more like blindly casting a large fishing net into a body of water without a well-developed strategy or plan.
With outbound marketing, your company initiates the conversation with a broad audience. If you're lucky, a handful of those reached will be intrigued.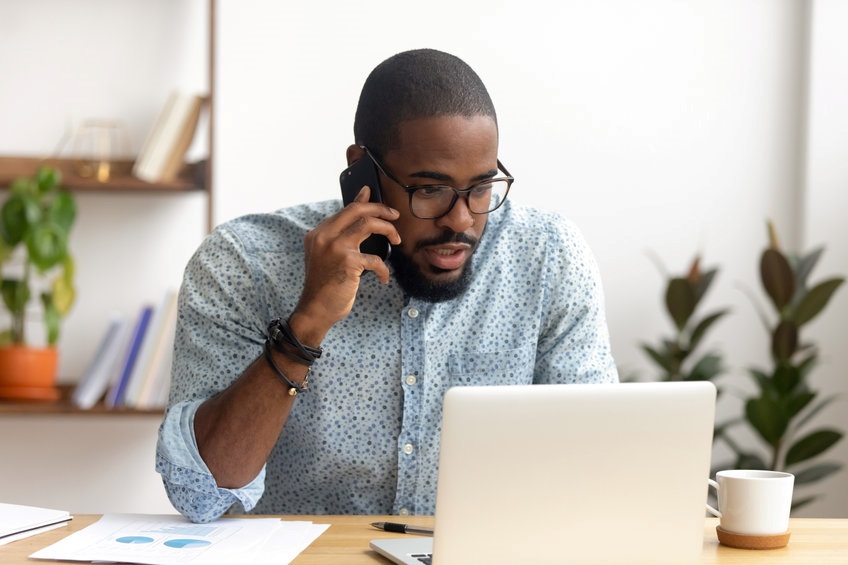 Types of outbound marketing efforts
Outbound marketing expands beyond the following categories, but here a few main types of outbound marketing your company has probably had a little experience with:
Traditional Advertising

It's the type of marketing we grew up with — TV commercials, newspaper and magazine ads, and radio ads. Although these marketing initiatives can still have an impact, it's becoming increasingly difficult to execute them successfully (unless your company is already very well-known).

As the print market shrinks and more and more people opt for premium commercial-free streaming and music services, many of these ad forms are becoming less and less effective (and relevant).

Cold Calls

The simplest and oldest way to initiate a sale, cold calls are still a common marketing tactic. However, as society continues to develop a stronger value of personal privacy, fewer people will actually answer (or give the time of day to) a phone call from an unknown phone number.

Making call after call takes time, so if you're looking for an efficient marketing solution, cold calling is probably not the way to go.

Email Spam

It's become common practice to purchase lead lists for cold call and email campaigns. However, this practice comes with a variety of risks you should consider before you bank your entire marketing budget on purchased leads:

Recipients are likely to view your cold call or email as intrusive and annoying.
Lead lists are NOT cheap.
The leads you buy may not be relevant, up-to-date, or ready to learn more about your business (after all, they didn't initiate the conversation themselves).
The Federal Trade Commission's CAN-SPAM Act subjects your company to hefty fines if you don't follow it's strict spam-prevention requirements.
In summary…
Inbound marketing brings customers in…
…while outbound marketing requires us to do more legwork to go out and find customers to bring in.
Why use an inbound marketing strategy?
Although it's possible to create a successful marketing strategy from outbound marketing tactics, several major arguments can be made in favor of a stronger inbound approach:
It's the preferred mode of marketing

Most marketers consider inbound marketing the smartest marketing strategy. According to 310 Creative, 76% of marketers use inbound marketing as their primary strategy.

Plus, customers are more likely to engage with marketing content that brings them meaning and value. They'd much rather feel like they are choosing to purchase something than being convinced to spend their money.

AND, expectations are increasing. 88% of customers expect companies to accelerate digital initiatives due to COVID-19 (Salesforce).

It creates a more natural progression and conversation

The customer is more comfortable with the sales process because they are in control. They initiated the conversation.

The process didn't begin with an awkward, disruptive phone call, spam, or commercial.

These days, you have to assume that consumers are on-guard every time they interact with your marketing material. Only 48% of customers say they generally trust companies (Salesforce).

It builds more qualified leads

The people who visit your website chose to do so themselves. They weren't forced to sit and wait through a commercial or field an unwanted call or email to get there.

This means they are likely more interested and ready to consider buying your product or service. So, these leads are going to be quite a bit more meaningful than outbound marketing leads.

It makes the sales process easier and less time-consuming

Traditional cold-calling takes lots of time (and social energy). If this is your primary sales tactic, rejection is just waiting at the door for most of these calls. And it can be taxing and draining for your sales team.

Although inbound marketing initiatives require lots of strategic planning and design, it's a much healthier business approach.

It allows for a more personal sales response

When people come to your website, you can gather demographic information about them, allowing you to better understand your target audience and refine your marketing and sales approach.

When people fill out forms on your website, you can collect the contact information you need to initiate a sales call or email. You can ask questions that will give you valuable information about their goals and intentions, setting you up for a successful first contact.

Plus, your customers appreciate it when you just getthem.

84% of business buyers are more likely to buy from sales reps who understand their goals (Salesforce).
66% of customers expect companies to understand their unique expectations and needs (Salesforce).
Yet, 66% of customers also say they're generally treated like numbers (Salesforce).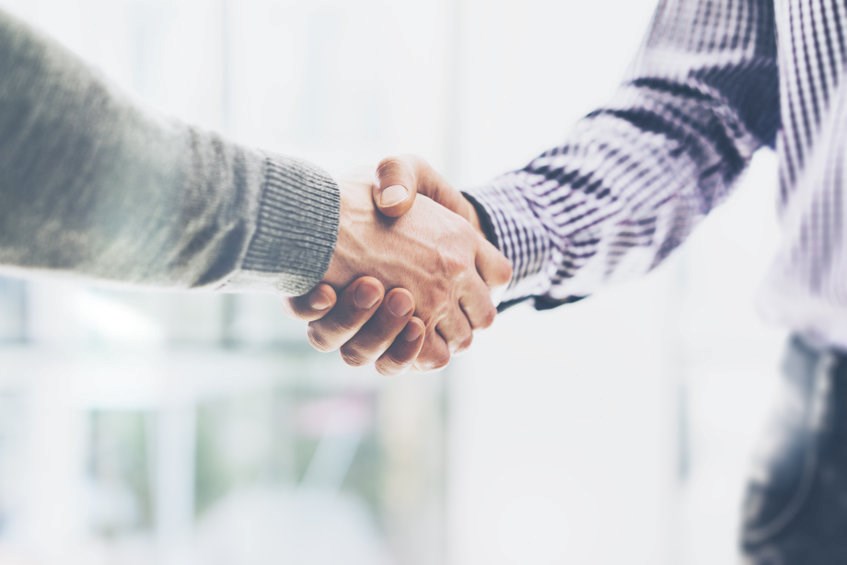 It offers a better ROI

Although the initial cumulative inbound marketing efforts MAY be more expensive and require a little more patience, the quality o fthe leads ensures that the ROI is very high.

The most successful companies use thoughtful inbound marketing strategies that consider the preferences of their target customers.

According to the Content Marketing Institute, just 66% of marketing programs give more priority to their audience's informational needs than they do to their own sales or promotional message.

Yet 88% of the top performing marketers do.

It accomplishes more than just lead generation

Inbound marketing isn't just about immediate, direct lead generation or sales. Inbound initiatives are typically longer processes. A lot of times, inbound marketing is more about developing a strong sense of brand recognition.

74% of consumers have used multiple channels to start and complete a transaction (Salesforce).
47% of buyers view 3 to 5 pieces of content before engaging with a sales rep (HubSpot).

It's a better moral option than lead lists

Although list-buying isn't illegal, you'll have to pay a significant fine if you violate the FTC's CAN-SPAM rules.

If too many people think your email is spam, you'll earn a place on the email provider's "blacklist." Then, the email provider will share your information with other email providers, essentially making it impossible for you to continue using the same marketing approach with that email address and name.

Plus, your customers appreciate it when you protect their personal information. Using things like lead lists is not exactly transparent.

Only 27% of consumers completely understand how companies use their personal information, and 86% want more transparency (Salesforce).
Moving forward with inbound marketing
At BlueTone Media, most of the marketing work we do for clients falls in the inbound marketing category. Although we use outbound marketing tactics as well, we truly believe a strong inbound marketing strategy is the key to the most effective marketing campaigns.
Need some inbound marketing help in 2022? Send us a message.