How a Blog Will Help Your Business in 2023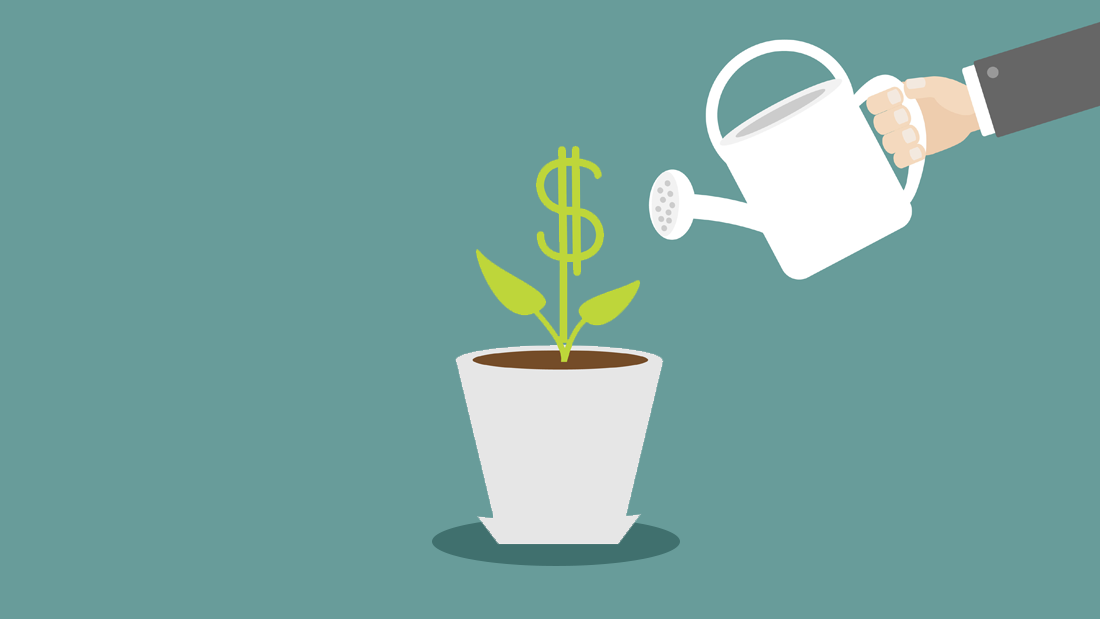 Internet users are constantly bombarded with a wide variety of content. Between social media and video streaming, most of your audience's daily attention is tied up to digital content that's NOT in the written form.
But...does that mean written content is irrelevant in 2023?
No! Online written content — like blog posts — are still necessary for your company's digital marketing success. From improving your SEO to building customer trust and loyalty, a routinely updated company blog allows you to develop more meaningful leads and maximize your company's ROI.
TOP 7 BENEFITS OF A COMPANY BLOG
The possibilities of a business blog are endless. Below, we've listed 7 of the biggest reasons WE use a blog in our own 2023 marketing strategy and why YOU should consider doing the same:
1. It Boosts SEO.
Search engine optimization (SEO) is by far the largest benefit of a blog. SEO is the process of setting up your website to attract more customers from their online searches.
How do you do that? Well, you have to start thinking like a search engine.
Search engines, such as Google, crawl your website, looking for content that will help them determine your website's credibility and relevance to people's online searches.
Here are some of the main SEO factors Google looks for:
Keywords that reflect common search intent (what users hope to achieve with their searches).
Organized content & page layouts.
Keyword-infused metadata title & description tags.
Pages with captivating visuals.
Web pages with link references from external authoritative web pages.
And web pages with relevant links to other pages.
When you update your website with regular blog posts written with these factors in mind , your company's website will gradually start rising through the ranks on Google's Search Engine Results Page (SERP) — the page people see when they enter something into the search bar.
Plus, blog posts are some of the most frequently shared content on the internet (especially posts embedded with videos). This makes blogs one of the strongest link-building resources. As more and more people share links to your blog content, Google will see your company as more important and rank your website higher in search results.
2. It Drives Traffic.
With a relevant topic and a quality plan for promoting your content, a strategic blog has the power to bring loads of potential customers to your website.
To get the right kind of web traffic — the kind that will be more likely to purchase your product or services — you've got to write about the topics your target audience is most interested in.
What questions do they have?
What are some of their major pain points?
What sort of advice would they benefit from?
What information can you provide to make their life a little easier?
Once you write the blog piece, the next step is to promote it. Boosted social media posts and eye-catching email campaigns are two of our favorite ways to get the word out about our recent blog updates.
3. It Provides Value to Customers & Prospects.
Want to pull in more customers? Or build stronger customer loyalty?
Well-written, audience-focused blog posts are an excellent — and simple — solution.
If an existing or potential customer finds their way to one of your blog articles, a few things will happen:
They'll be thankful to find information that helps them in some way — whether it answers a question, solves a problem, or feeds an interest.
They'll start to see you as a subject matter expert. As they read more posts and become more familiar with your company, this confidence will only build.
They'll begin to understand your company's value & usefulness. If you're not giving people something they actually want or need, there's no reason for them to do business with you.
And your company will stick in their minds. Even if your name is shoved to the back of their heads, they may think of you when they need your product or services down the road.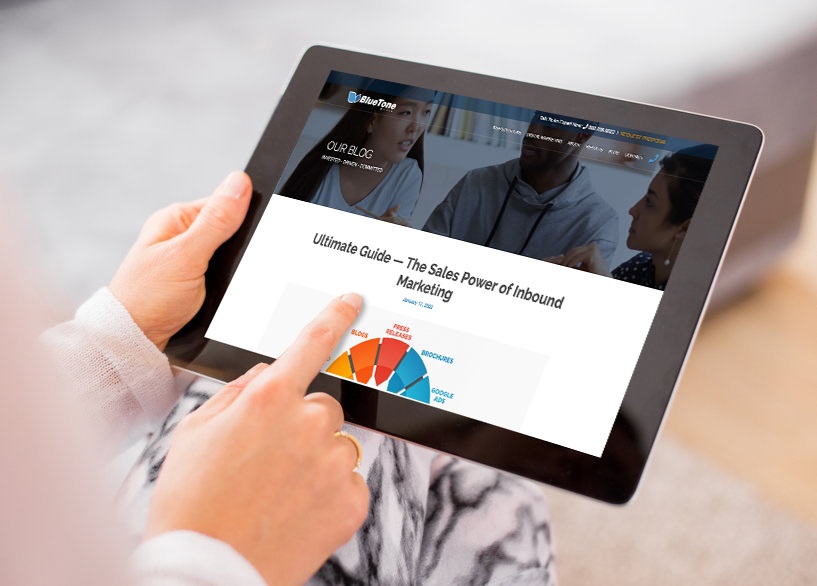 4. It Builds Customer Trust.
How long does it take YOU to trust a company?
You probably approach every commercial on Hulu or social media ad with skepticism and low expectations.
After all, you see thousands of advertisements a day. What can we expect? Most of us have built up a seemingly impenetrable barrier against digital marketing.
But once a potential customer reads one of your helpful blog posts, that "impenetrable" barrier begins to crack. They'll start to pay attention to you a little more — maybe follow you on social media or pause when they hit one of your ads while scrolling.
As you meet them with more and more of these marketing touches, the barrier eventually crumbles. That's how you attract customers "organically."
5. It Converts Traffic into Leads.
Blogs are powerful conversion tools in a few ways.
First of all, a blog directly addressing someone's specific question about a particular product or service gives them the information they need to decide to make a purchase.
So, an audience-focused blog topic interspersed with strategic Calls-to-Action is a great way to point the people with the most interest in your product or service directly to your contact page or phone number.
This is the quickest way blogs transform online traffic into strong leads for your sales team.
But let's say a blog doesn't convince someone to send you their contact information or make a purchase right away. Does the blog still have lead-generating value beyond that?
Absolutely! If someone found your blog helpful or interesting, they're far more likely to remember your company as an industry authority and a resource they can trust (as mentioned above). It plays into the long-term process of using a variety of marketing "touches" to gradually lure in potential leads and earn customer loyalty.
And once your insightful blog post brings someone into the sales funnel, your sales team can approach them with confidence, knowing that they already have at least a vague understanding and interest in your company, product, or service.
6. It Creates High Long-Term ROI.
82% of marketers who incorporate a blog into their marketing strategy see a positive Return on Investment (ROI), according to HupSpot.
But, if you're hoping for immediate results after one week of marketing, a blog isn't necessarily going to do the trick. In fact, you'd be hard-pressed to find ANY marketing initiative that will effectively and sustainably accomplish such a short-term goal.
Blogging — like most other marketing efforts — proves it's value in the long-term.
After you've been posting regular, well-written, helpful blog content for several months, you'll see a gradual, but steady increase in your website SEO and traffic and hints of greater customer loyalty. And as long as you keep creating consistent, useful content, you'll continue to see that kind of growth.
Plus, blogging is one of the least expensive marketing options out there, generating predictable, long-term growth with relative ease and a small investment.
7. It Humanizes Your Brand.
People love to buy products and services from businesses they can relate to. To meet this consumer desire, you've got to present a compelling personality and make your company seem…well…human.
Easier said than done.
But, blog posts offer you great avenues to develop a likable company personality. Not only will readers view your business as kind and helpful when they read your blog posts, but they'll be able to glean from them a little of your character, as well.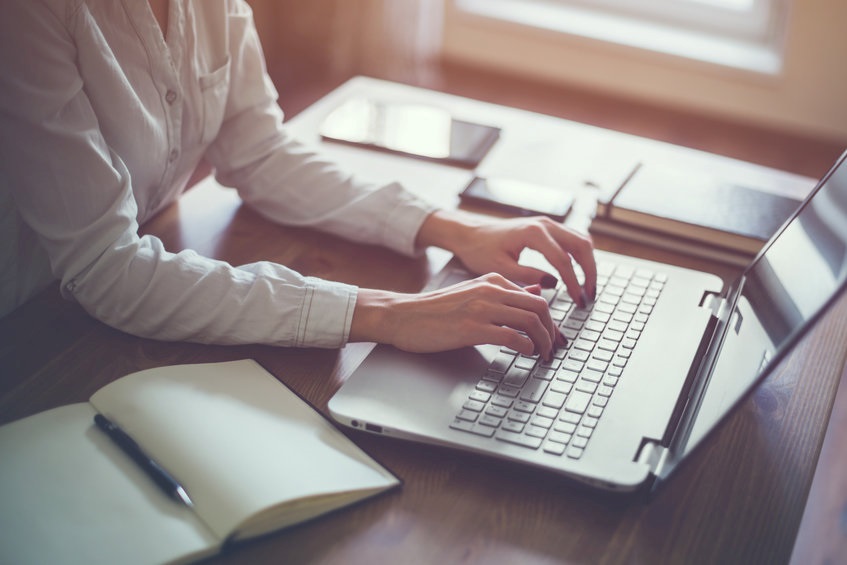 BUILDING A STRONG BLOG STRATEGY
Ready to start writing?
Good! But, hold on a second…
Before you jump into business blog-writing, you should know what kind of work you're up for. Here are some blogging realities you should keep in mind.
If you don't post regularly (at least once or twice a month), you won't experience consistent growth.
Your blog posts will do best if they are timely, helpful, interesting, and valuable to your audience.
Potential customers will only grow in trust and loyalty if your blog content is useful. In other words, your blog can't be too promotional or sales-driven.
Before planning blog topics, you should do target audience research to determine the questions, interests, pain points, and needs of your potential customers.
Blog posts will only boost SEO if they are optimized with the right keywords (a task that takes time, effort, and industry SEO expertise to master).
Without thoughtful, strategically placed Calls-to-Action, interested readers will be less likely to take the next step to submit a contact form or make a purchase.
Once you've written a blog post, you've got to develop a strong promotion plan to attract the right kind of traffic — whether you share the blog post on social media or in a newsletter or email campaign.
We know this is a lot to consider.
But, get this!
We actually offer specialized blog-writing services! Our Content Creators work with our clients to create thoroughly researched, audience-targeted blog posts to meet their unique blogging goals and standards.
Ready for some blogging help? Send us a message.