BlueTone Media Announced as a 2022 Local Excellence Award Winner by UpCity!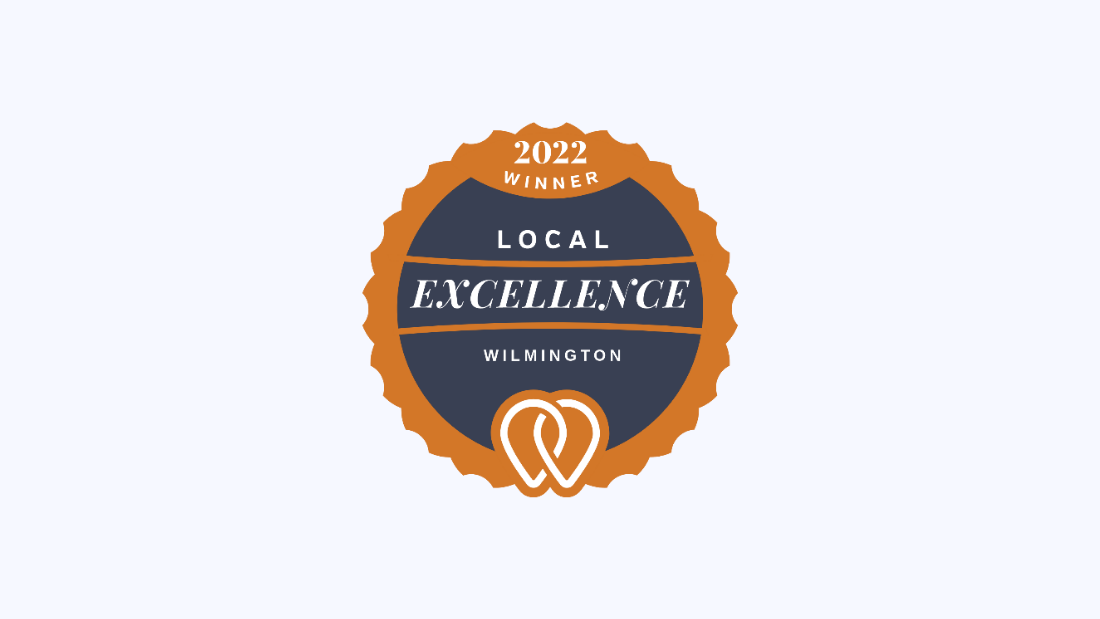 For more than a decade, UpCity's mission has been—and continues to be—to help businesses find B2B service providers they can trust. The UpCity Recommendability Rating was developed to determine a service provider's credibility and recommendability, giving UpCity the confidence to recommend them to the more than 2 million businesses that visit their site.
Each year, UpCity analyzes, and scores more than 70,000 service providers based on their UpCity Recommendability Rating and acknowledges the top national and local providers with an UpCity Excellence Award. The results are in, and we won!
We are proud to announce that the BlueTone Media team has been recognized as one of the top B2B service providers of 2022 in the Wilmington area by UpCity!
Mark Tepper, SVP of Sales & Customer Success of UpCity, had this to say about BlueTone Media:
"A quick look at BlueTone Media's reviews shows just how dedicated they are to their clients. It's an extremely talented and creative team, and we're thrilled to present them with a 2022 Excellence Award. Congratulations!" —Mark Tepper, SVP of Sales & Customer Success, UpCity
This recognition has been driven in large part by our 5-star review rating on UpCity. Here are a few of our favorite pieces of feedback we've received from our incredible customers:
"We were in major need of a redesigned site. They nailed it. We asked and they delivered. We are so appreciative for their constant work, day in and day out. When in need of something, they were ON it. Super thankful!" – Alabama Golf Association, September 2021
"I have worked with Bluetone Media on several occasions dating back to 2010 when I started my first company. The service then was no different than it is now and has always been top notch! Great creativity, constant contact, ever changing ideas to bring life to the site and marketing ideas abound to boost your recognition to the next level. I have worked with these folks on a total of four companies now and will continue to work with their consistently talented crew moving ahead. Don't hesitate to reach out to this outstanding group of individuals. You won't regret your decision!" – Kevin Hommes, Odyssey Mechanical Heating & Air, May 2021
Since 2003, our agency has developed websites and online marketing for a variety of industries. We understand the need for agile, innovative, and affordable solutions that perform well for our clients, and we take pride in designing best-in-class websites that not only look great but produce the desired results. Thank you to UpCity for this honor and to our clients who have inspired us over the years.
Learn more about the UpCity Excellence Awards.