Digital Marketing Strategy For Craft Breweries in 2022
By: Hayden Jarman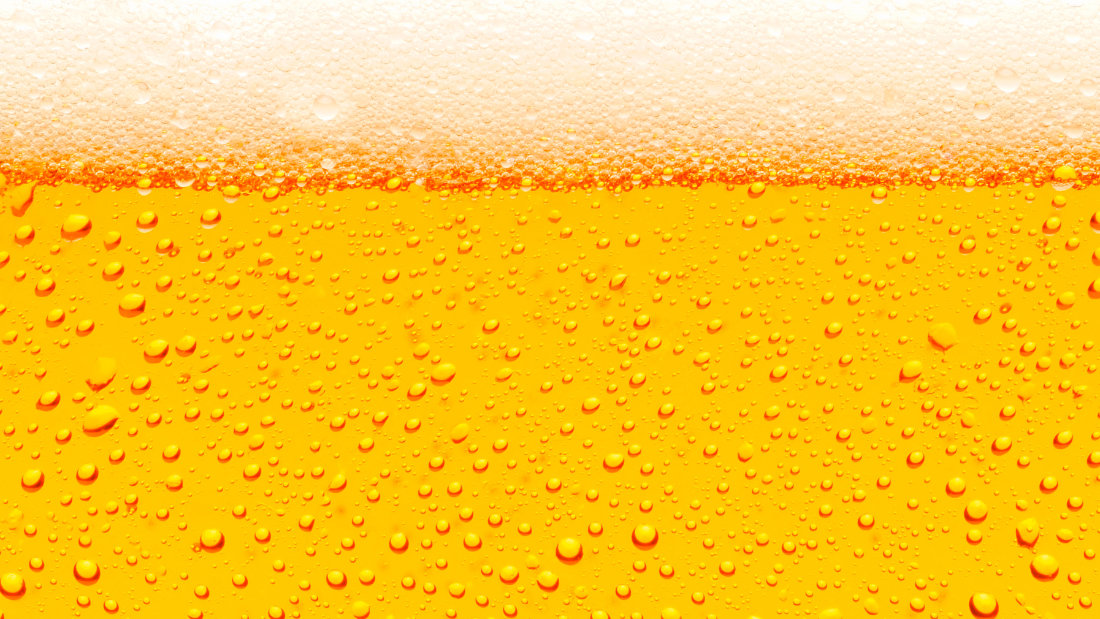 In 2021, small and independent brewers' share of the 100 billion dollar beer market in the United States increased by 13.1% – a rising trend that has continued over the last several years. As craft brewers continue to see an increase in demand and sales, they also see new competitors entering the fight for market share.
So, what do craft breweries need to be successful?

To gain loyal customers and outrank your competition, it is crucial for craft brewers to invest in high-quality, effective digital marketing efforts that bring in more customers and increase their online visibility.
Let's look at what your target audience is doing…
To learn about new beers, beer drinkers are increasingly turning to digital resources – like social media, reviews, and company websites. For purchasing decisions, technology has completely changed everything with marketing strategy.
Because we live in an increasingly "virtual" world, digital marketing has to be one of your primary methods of connecting with potential customers, no matter where they may be located.
Because of the abundance of online information, consumers' attention spans are already shortened… especially for businesses that are small and less well-known in their communities. Brand identity and awareness are more important than ever in a world where consumers have a dizzying array of choices.
If you want to do business with today's beer drinkers, your online presence and brand exposure could either make or break your company. The right combination of digital marketing initiatives are just what you need to stand out from the crowd, connect with potential customers, and, ultimately, increase your revenue.

Digital Marketing Musts for Craft Breweries

To help you propel your business marketing strategy, we've put together a list of our top marketing recommendations for up-and-coming craft brewers.

1) Fresh Photography & Videography

The craft beer scene is unique – similar to a sport or hobby, beer brings people together. Many people start conversations, make connections, and develop relationships all around well-crafted beer. Just about anywhere in Wilmington, one can almost always expect lively discussions about beer and which breweries are doing their best work.
In an age dominated by visually stimulating online media, beer enthusiasts (and just about everyone else) spend a lot of time on the internet and social media. Craft breweries would be wise to capitalize on this by posting enticing photos and videos of their products. With food and beer, high-quality visuals are critical for establishing rapport with your target audience and an integral part of any company's storytelling strategy.
In reaching out to your target demographic, video marketing lends itself well to a wide range of inventive approaches – from classic branding videos to more down-to-earth interview-style or behind-the-scenes videos.
For craft breweries, our favorite is probably behind-the-scenes video strategy. Videos exploring the inner workings of a brewery on an ordinary day offer a captivating experience for viewers, particularly with a voiceover that is both informative and entertaining.

BONUS TIP: Know your audience! If you have a large, diverse customer base, make sure you create content that a wide variety of people find enjoyable. Young audiences may be more receptive to humorous, out-of-the-box styles, while older audiences may prefer videos that are more traditional and serious.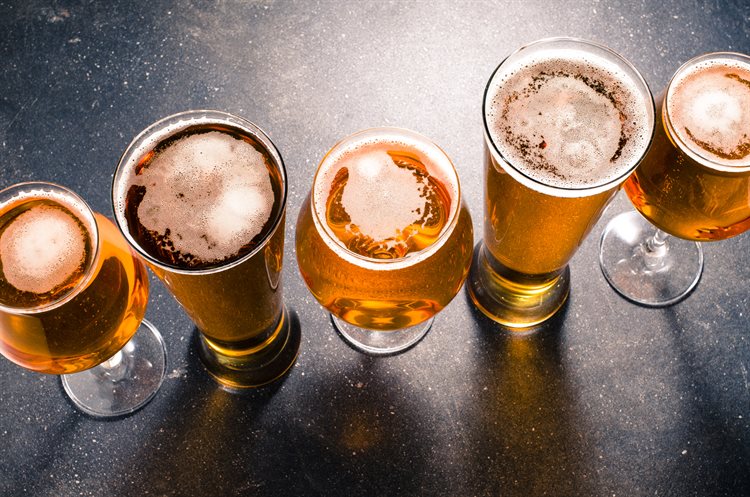 2) Mouth-Watering Website

Although websites are essentially the modern-day brochure, the old brochure-style websites have got to go… like yesterday! Whether you're starting a new craft brewery or growing an existing one, your website is going to be one of your greatest selling tools. If your website doesn't look enticing, you'll lose the interest of potential customers.
With a modernized, mobile-friendly web design, you will make it easier for craft beer lovers to find you on the web, improving your chances of sticking in their minds next time they are out looking for a drink.
Not sure whether it's time for a website update? Here's how you can tell.
Creating niche landing pages for your website is also a fantastic way to drive conversions. Receiving traffic directly from external sources like ads and social media, landing pages are the webpages where customers sign up for beer tastings, brewery tours, and company newsletters – essentially pages focused on capturing leads and transforming visitors into customers. To be most effective and offer the greatest return-on-investment, these landing pages must be optimized for user experience and conversions.

MORE: Why Do I Need a Landing Page?

3) Handcrafted SEO & SEM

Search Engine Optimization (SEO) is the process of improving your website to increase its visibility when people search for words, products, or services related to your business through search engines like Google and Bing.
The better your SEO, the more likely you are to garner attention and attract prospective and existing customers to your business. And the higher your brewery lands in search results (your organic search ranking), the more likely you will be to outperform your competition. In fact, SEO is so important that nearly all other marketing tactics ‌contribute to SEO and organic search rankings.
Search Engine Marketing (SEM) – or search advertising – is an approach that uses paid media advertisements to bring your website to the top of search results. SEM is just one of your many pay-per-click marketing options. You can also attract potential customers to your business with strategic video ads, social media ads, OTT ads, geo fencing, and more!

4) Hoppy Social Media

Most people spend an average of about two hours on social media every day – so, why not meet them there? Social media allows craft breweries to get their brand and story in front of consumers and develop and nurture valuable relationships with customers, fans, and other local businesses. This capability provides unmatched opportunities for engagement between craft breweries and potential beer drinkers.
Through many social media platforms, you can "craft" engaging posts that will captivate your growing community. You can also produce specific, targeted ads based on past purchases on social media to reach the right consumers at the right time.
Plus, social media offers a TON of valuable insight about your customers – from what they do for a living to their beer preferences. All of this knowledge is at your fingertips!

5) Industry-Leading Brewed Blogs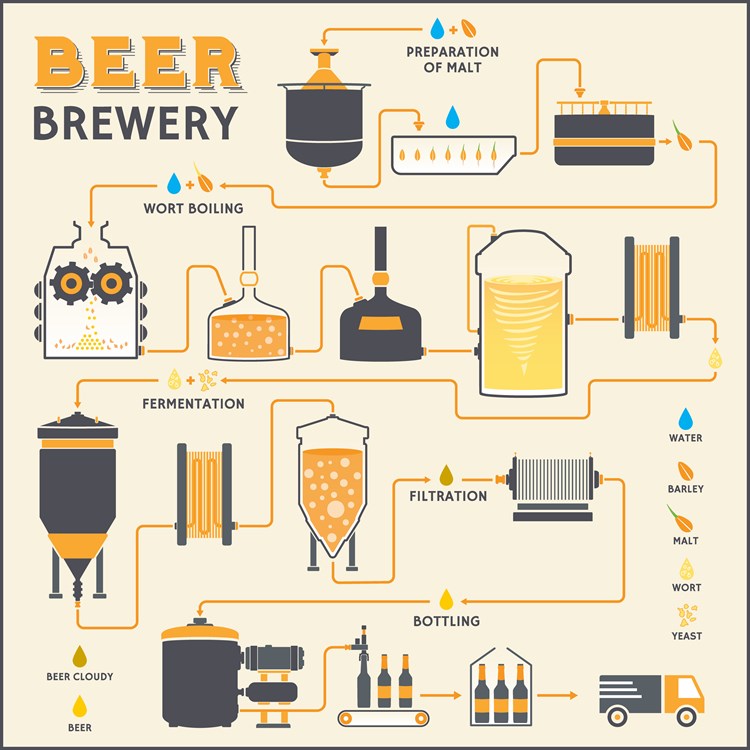 A regularly updated blog allows craft breweries to establish a distinct voice amid important industry discussions. Blogs are multi-functioning tools that help businesses…
Demonstrate their field of expertise,
Connect with like-minded consumers,
Impart useful information to potential customers,
Boost visibility and SEO,
AND increase their industry-authority online.
Gaining credibility and establishing yourself as a leader in the brewing industry will naturally increase the number of people who visit your website and encourage them to come back again. This boosts your website's credibility in Google's eyes, leading to higher SEO rankings and increased website traffic.
Check out an example blog: our own!

6) Effective Drip Email Marketing

Email marketing should be at the top of any brewery's list of digital marketing strategies. From email newsletters to multi-drip campaigns, email marketing remains one of the best ways to reach customers and maximize your return-on-investment. By some estimates, for every dollar you spend on email marketing, you'll receive approximately $40 in return.
Why is email marketing still so effective? More often than not, you're actually getting your message and information in front of people who sincerely want to hear from you – they have already subscribed to your email list or purchased a product from you. Most people on any email list directly signed up in time to receive those emails. So, no wonder 95% of people who subscribe to email newsletters find the emails useful!

BlueTone Media | Craft Brewery Marketing & Web Design

Ready to jumpstart your marketing strategy? A digital marketing and web design agency based out of historic downtown Wilmington, NC, the BlueTone Media team has been helping small and medium-sized local businesses develop and execute successful marketing strategies for nearly two decades!

Let's build your marketing plan today. Contact us now!