Why Isn't My Website on Page #1 of Google?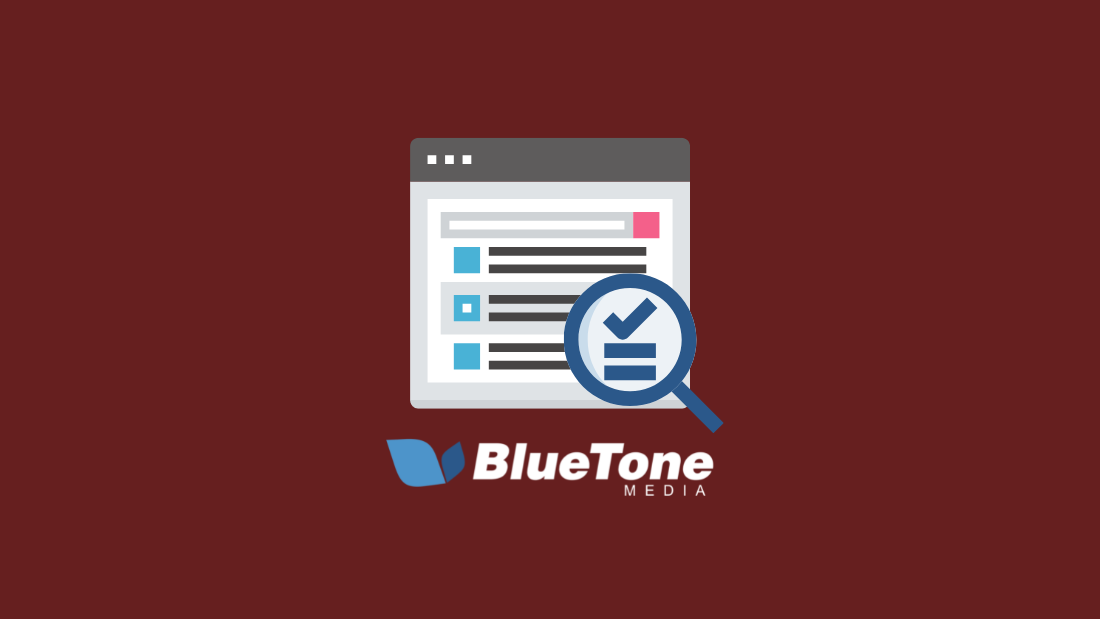 If you know anything about Search Engine Optimization (SEO), you probably know that the ultimate goal is to get your website on page #1 of Google as quickly as possible.
However, actually accomplishing this is much easier said than done, requiring significant, continuous investment of time and effort.
There are several reasons your website might not be ranking high in Google search results. Below, we've listed 7 of the most likely explanations for your lower search rankings.


1. GOOGLE CAN'T "FIND" YOUR WEBSITE (OR PAGE).
It is possible that Google does not even know your website (or certain pages of your website) exist – and thus, may not have indexed it (or them) yet.
This could happen for a couple of reasons…
Your website or web page is brand new. Google bots consistently crawl the internet, searching for new web pages. If your page isn't showing up in search results, it may simply be because the Google bots have not found it yet. Be patient! Unless there is another issue at hand, Google will find and index your page soon.
You don't have a sitemap. If you have an older website, you may coincidentally be telling Google NOT to index certain pages of your website somewhere in the code of your website. This is why a clear sitemap – a list of web pages you want Google to index – is so important.
Your website hasn't developed "authority" yet. Or perhaps Google isn't indexing your web page because it hasn't discovered the value or "authority" of the page yet. You can show your "authority" by adding more internal links (links to the page from other indexed pages of your website) and seeking backlinks (links to the page from prominent – and relevant – external websites).
2. YOUR WEBSITE IS NOT SEARCH ENGINE OPTIMIZED.
An effective SEO strategy includes ALL aspects of your website – from the text users read on each web page to the meta descriptions and tags to the backend code behind your website.
If you created your company website without giving much thought to how Google bots may view and rank it, you most likely don't have an SEO-friendly site.
Experienced marketing professionals will assess a number of factors when they review a website's SEO, including…
Keyword use and implementation
Quality and quantity of content
Meta information
Internal links and backlinks
Header tags
Page titles and names
Alternative text tags
Mobile friendliness
Sitemap and structural clarity
Local citations and offsite links
Google My Business listing
Google Maps listing
Competitor SEO
And more!
This is A LOT to keep track of! And because search engines like Google are continuously changing their algorithms, SEO experts must keep up-to-date on the latest search engine standards, modifying websites according to all the latest changes.
NOTE: Google algorithm changes happen VERY frequently – hundreds of times each year. So, if it has been several years since you built your website or invested in an SEO strategy, you are DEFINITELY due for a website refresh (for SEO, as well as website functionality and style).
READ MORE: Does Your Website Need Updating?
3. YOU'RE NOT USING SEO-FRIENDLY CONTENT.
When it comes to SEO, every piece of content on your website matters. This includes…
The headlines and subheadings across your website
The paragraphs of text throughout your site
And the images and videos on your website (The more you have, the better!)
If your website copy is incomplete, unclear, unfocused, contains lots of errors and misspelled words, or does not utilize the most effective keywords and phrasing, Google is likely to rank you lower in search results.
Duplicate content is also a major – and very common – problem for many businesses striving to maximize their digital presence. Duplicate content is content that is identical (or even just similar) from one web page to the next.
So, if you copy significant sections of text on your About or Services page and repeat it on your Home page or other pages of your site, Google may think you have mistakenly created multiple of the same page and only index ONE of the pages.
4. YOUR WEBSITE DOESN'T MATCH "SEARCH INTENT."
Google prefers websites with authentic, high quality content that is useful to viewers and answers their specific questions. In other words, the search engine ranks websites higher if they take into account users' search intent – the precise information or answers people search for on the internet.
Search intent typically falls into one of four categories…
Informational – Users are seeking a specific piece of information or an answer to a particular question.
Navigational – Users are searching for a specific web page or website.
Commercial/Transactional – Users are planning to engage in some sort of online transaction (such as an online purchase, scheduling an appointment, sending a message, or making a call).
If your target audience has a uniquely "informational" search intent, but the pages on your website are purely set up for "commercial" or "transactional" purposes – without helpful information that answers their questions – Google will consider your web pages less helpful to the user and show other more relevant pages ahead of yours on the Search Engine Results Page (SERP).
For example…say you own a company that sells car parts. A web page that emphasizes "buying car parts" and lists your available parts is more likely to appear higher in search results for "commercial" or "transactional" searches.
However, if a potential customer searches "how to tell I need a new engine," that super sales-focused page is far less likely to reach page #1 of search results.
NOTE: This is one of the BIGGEST reasons many successful businesses invest in a company blog – to answer those "informational" questions potential customers have. By providing information the user finds helpful, businesses not only increase SEO and traffic to their website, but they boost their credibility in the eyes of potential customers.
READ MORE: How Will a Blog Help Your Business?
5. YOU AREN'T USING THE BEST KEYWORDS.
Identifying and incorporating the right keywords is critical to any successful SEO marketing strategy. To choose the most effective keywords, you've got to be in-touch with your potential customers' search intent (see point 4).
What questions are your potential customers asking?
What specific services or products are they looking for?
To what geographic areas do you offer your services?
If the words you use throughout your website do not match up with the keywords you come up with after answering the questions above, odds are, you are not using the keywords that will be most effective for your business.
And even if you HAVE identified strong keywords, it is possible that you have not IMPLEMENTED them correctly throughout your site.
Need help with keyword research and implementation? We can help!
6. YOUR KEYWORDS ARE EXTRA COMPETITIVE.
Picking keywords with a high search volume is a great first step. However, if you are competing against a large number of other businesses using the very same keywords, you face another issue – keyword competition.
When more companies use the same keywords, the level of success you have with your SEO strategy will depend on several factors, including (but not limited to)…
How much time/money you are investing into your SEO strategy
How much useful content you have on your website
How you are implementing keywords across your website
The level of digital "authority" your business has accumulated (see point 1)
Keyword competition can especially be a hindrance when you are competing against bigger, well-established companies that already have a lot of SEO-friendly content and information on their website and bigger budgets to spend on SEO.
7. YOU JUST STARTED INVESTING IN SEO.
Reaching page #1 of search results NEVER happens overnight!
If you've just started implementing an SEO strategy, it may be several months before you see any difference. Achieving your desired SEO ranking and results takes time – and a bit of trial and error.
While many SEO strategies are universal, certain SEO practices may work well for a business in one particular industry and be much less effective for another company in an entirely different industry. Even the most skilled search engine experts often have to make their best educated guess about which tactics will work best for YOUR business.
That being said, a serious investment in SEO is definitely worth it! Although you may not rise the page #1 of Google within the first few months, you CAN expect to see gradual increases in your ranking in those initial months.
NOTE: The specific amount of time it takes you to reach the first page of Google depends on your unique business and the level of competition you are facing with your chosen keywords (see point 6).
BLUETONE MEDIA | SEARCH ENGINE OPTIMIZATION
Search engine optimization and SEO-friendly content are critical parts of the BlueTone Media marketing process. For years, we've been helping our clients achieve their search engine ranking goals.
Need some SEO help? Contact us today! Let our marketing professionals help you develop an SEO strategy to achieve your business growth goals.
RELATED: