Pro services Online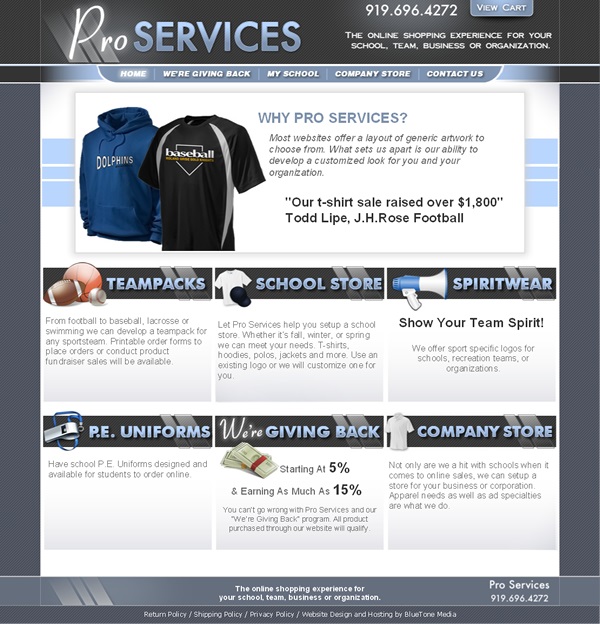 The look for the new Pro Services online store is pretty sharp. Just like you'd want your school athletics organization looking; whether they are on the field, relaxing with friends and family, or out raising money for their team or charity. Its always nice to highlight a good cause, and what could be better than the fact that Pro Services gives a little something back to the schools that rock their gear.
Bluetone took special care in creating icons that made navigating this site a breeze, because if shopping online should be anything, it should be easy on the eyes.
Bluetones e-commerce solution definitely augments Pro Services own knack for creating apparel that showcases team spirit like nobody's business. The overall tone is sharp and professional, but also friendly and inclusive.