Inner Banks Land Development
BlueTone Media Welcomes The Inner Banks of North Carolina!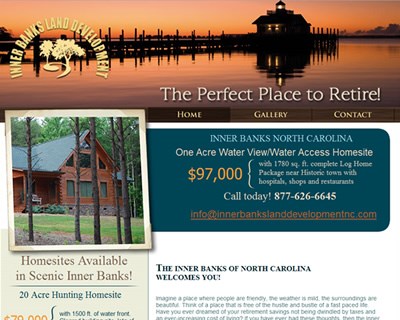 Imagine a place where people are friendly, the weather is mild, the surroundings are beautiful. Think of a place that is free of the hustle and bustle of a fast paced life. Have you ever dreamed of your retirement savings not being dwindled by taxes and an ever-increasing cost of living? If you have ever had these thoughts, then the Inner Banks of North Carolina might be the place to truly enjoy the rest of your life.