Forged Custom Welding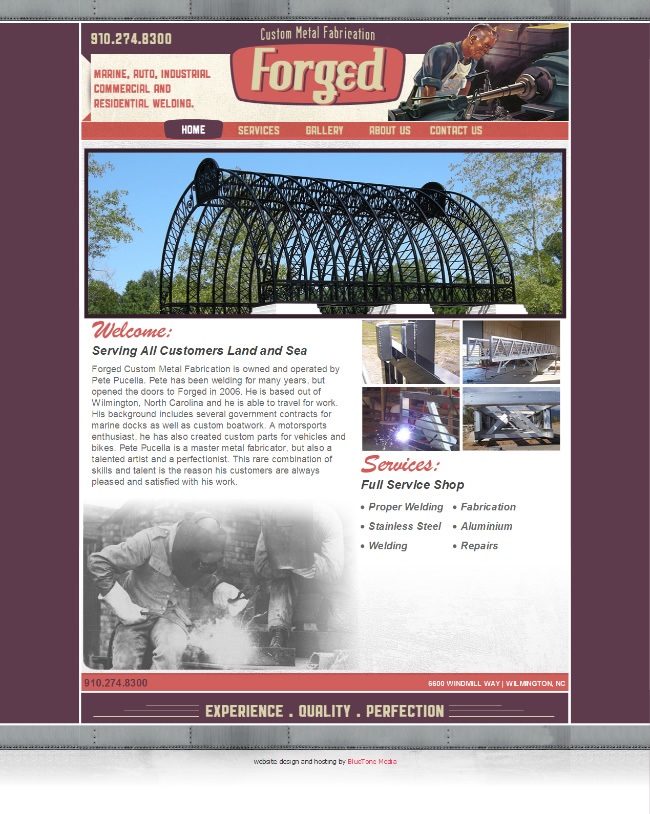 Forged Custom Metal Fabrication is owned and operated by Pete Pucella. Pete has been welding for many years, but opened the doors to Forged in 2006. He is based out of Wilmington, North Carolina but will travel pretty far and wide depending on the project. His background includes several government contracts for marine docks as well as custom boat-work. A motor-sports enthusiast, he has also created custom parts for vehicles and bikes.
Pete Pucella is a master metal fabricator, but also a talented artist and a perfectionist. Bluetone Media loves this kind of project, because making a website for a client that really appreciates creativity lets us pull out all the stops on the look and feel of a site. ForgedCustomWelding.com is a tribute to the innovation that fueled the post WWII boom in the American economy. It pretty much lives and breathes that blood-sweat-and-tears notion that that hard work is its own reward.