Pleasant Air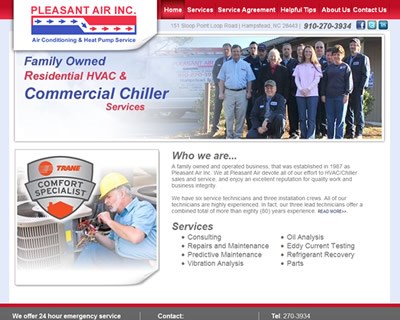 A family owned and operated business, that was established in 1987 as Pleasant Air Inc. We at Pleasant Air devote all of our effort to HVAC/Chiller sales and service, and enjoy an excellent reputation for quality work and business integrity.

We have six service technicians and three installation crews. All of our technicians are highly experienced. In fact, our three lead technicians offer a combined total of more than eighty (80) years experience.

Our philosophy here at Pleasant Air is to "Take care of our customers". If you have a problem, call us and we will work with you to solve it as quickly and fairly as possible.