The Savvy Secretary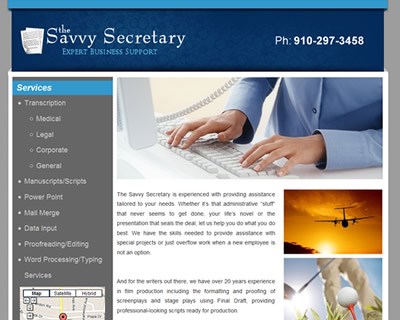 The Savvy Secretary
is experienced with providing assistance tailored to your needs. Whether it's that administrative "stuff" that never seems to get done, your life's novel or the presentation that seals the deal, let us help you do what you do best. We have the skills needed to provide assistance with special projects or just overflow work when a new employee is not an option.
And for the writers out there, we have over 20 years experience in film production including the formatting and proofing of screenplays and stage plays using Final Draft, providing professional-looking scripts ready for production.
No matter the need, we have the experience. When you absolutely have to have it yesterday, just give us a call so you can spend your time doing the things you truly love to do.