Hops Supply Co. American Gastropub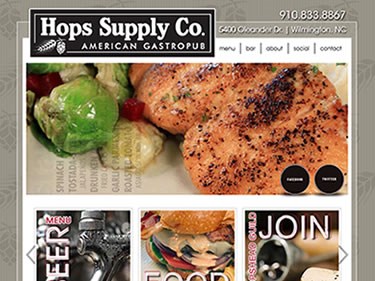 Hops Supply Co. is a step above the traditional pub grub!
Wilmington has a new spot to relax and enjoy the best food around!
Hops Supply Company
has been open for one week. It's a Gastropub, which is a British term for a pub which specializes in food a step above the tradition pub. The name is derived from combining the terms gastronomy and pub.
HopsCo
has a relaxed atmosphere with a focus on offering expertly prepared cuisine and spirits!
HopsCo
is dedicated to offering a comfortable and inviting atmosphere that offers something for everyone, especially a local crowd that can feel right at home. Local seasonal ingredients are the heart of their culinary inspired American fare. You can take the family out for a delicious dinner, or enjoy a premium beer after a hard day at work. If you're looking for a new place that offers a fresh, flavorful, and new dining experience, check out
HopsCo
and their first-class service!