NC College of Theology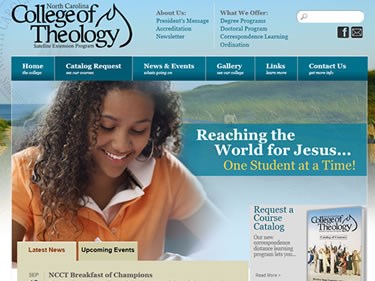 The NC College of Theology offers higher education in principle with God's message
Making a living is important, but learning how to live is more important.
NCCT
is the fastest growing "Satellite Extension Program" for local churches in the United States.
NCCT
is a reputable Bible-teaching College, and their credits are transferable to many Christian colleges around the country. This institution offers specific courses that are designed to immediately assist the busy Pastor or church worker in their respective fields. Both on campus and in the local community, you will be given actual ministry opportunities designed for your growth in Christian service! At the
NC College of Theology
you will make friends that will last a lifetime, and you will enjoy cross-cultural relationships with international students who will broaden your horizons to a world of opportunity.