Carolina Fireplace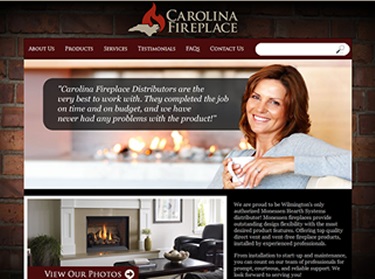 With 20 years of experience under his belt, the owner of Carolina Fireplace Distributors, Tim Wall has the most experience in fuel piping installations in the country. Equipped with a top notch crew of staff, Carolina Fireplace is known for their outstanding customer service and high quality products. To make sure you receive the best service and quality of product, Carolina Fireplace has hand picked products like Vermont Castings, Optiflame, Monessen, and more! Weather you are looking to convert your wood burning fireplace, or looking to add on cool features to your existing, or if you are looking to start from scratch,
Carolina Fireplace Distributors
should be your first choice!