Lab Testing Made Easy!
By: Klinton Henry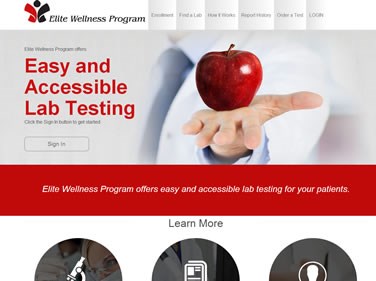 Tired of the hassle of finding lab facilities so your patients can get the tests they need? Are you done with wasting your time keeping up with all the reports and information? Then the Elite Wellness Program is exactly what you need. There, you can conveniently find the closest LabCorp testing facility, order necessary tests for your patient, and easily access your history and reports - all from one place! It's the one stop solution to all your lab testing needs. But don't take our word for it, go check out their site at
elitewellnessprogram.com
and see for yourself.