Flat Eddies Restaurant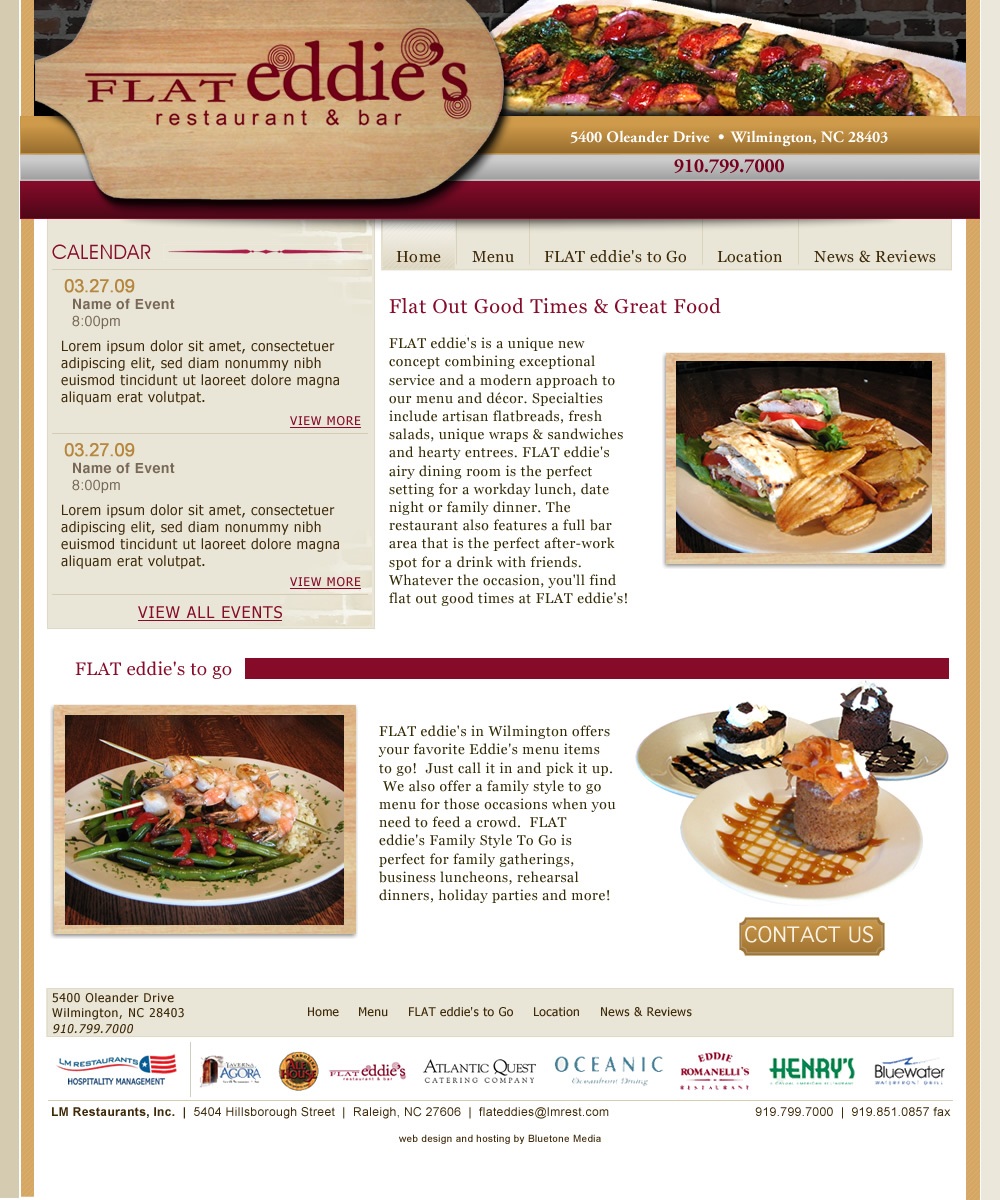 How long
has
flatbread been around and why the current resurgence in this timeless staple? Well, I don't know if the website answers these questions, BUT there is great food, aroma, and atmosphere here. By now, most of you
Wilmington locals
know that Eddie Romanelli's Restaurant has changed its name to
Flat Eddies Restaurant
and that this name derives from their ICONIC dish in the flatbreads section of the menu. But as the menu points out to us,
"Homemade Breads are a universal symbol of hospitality in many cuisines and cultures and are meant to be shared with friends & family. Our artisan FLAT eddie's flatbreads are made to order with scratch-made dough and delicious, flavorful toppings such as house roasted roma tomatoes, smoked chicken and peppadew peppers. Our flatbreads are wholesome enough for an entree or the perfect compliment to a bowl of soup or side salad. They are also perfect for sharing over good conversation and a bottle of wine!"
Indeed, the smell of homemade bread is synonymous with hospitality! It's almost primally delicious, subliminal. Flat Eddies has a brand new look and menu but has maintained its prominence as a destination restaurant and the website has some breakout new features to check out. Check out the Flat Eddies menu page!