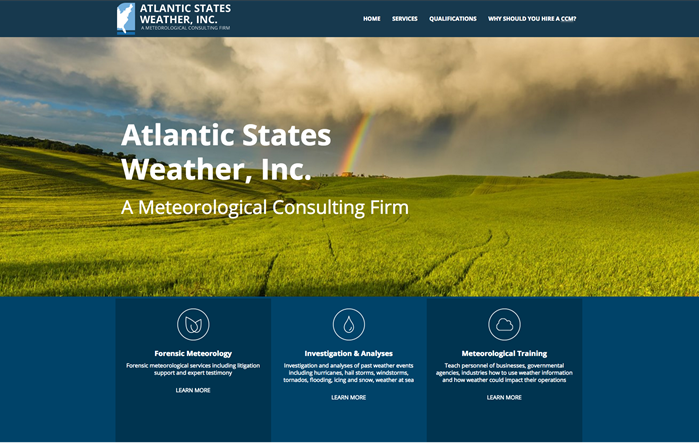 Hold on to your hats, the team here at Bluetone Media has a new redesign that might blow you away.
Atlantic States Weather Inc is a Meteorological Consulting Firm that provides a number of services to the community, such as Forensic Data, & Meteorological Training.
We brought the site up to date with a new responsive design and an update to their logo and brand colors.
Be sure to check it out. www.asweather.com
Read More...
Tags: