10 Items or Less: Boosting Ecommerce Sales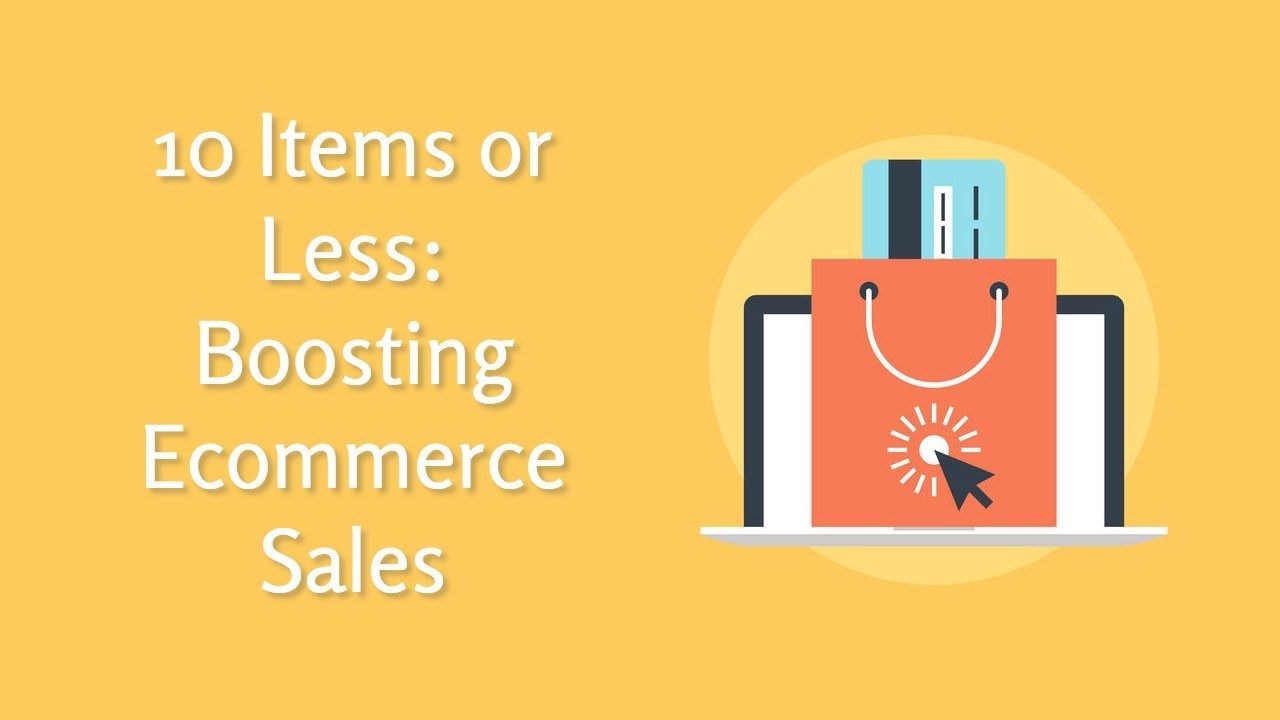 Every year, more and more people turn to the internet to research products and make purchases. Gone are the days of having to drive to a store. Now, with just a few clicks, you can find the product that's just right for you, pay for it, and have it sent to your front door, usually in just a few days.
Regardless of your industry, if you're a company that sells any kind of product at all, you need to be utilizing ecommerce. There's simply no better way to reach new customers and make sure your existing customers have an easy way to buy what you sell.
Unfortunately, ecommerce can't do all this on its own. You can't set it up, cross your fingers, and hope that the money will start rolling in. Ecommerce relies on many other marketing strategies to work.
So, without further ado, here are some tips on how to boost your ecommerce sales in just 10 items or less.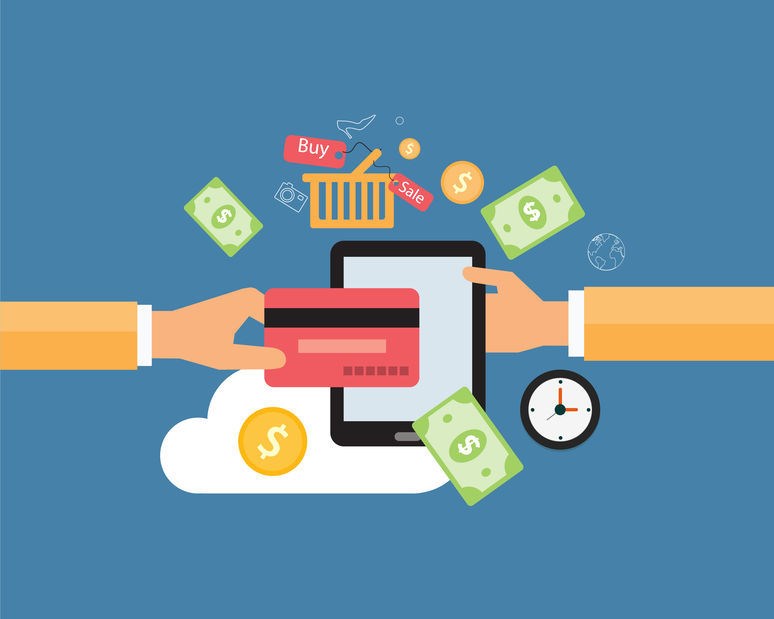 Item #1: Craft a great shopping experience
It's a major turn off when shopping is difficult. Everyone would be much happier if every purchasing experience was quick and easy, and you have an opportunity to give that to them.
Ensuring your customers have an excellent experience is actually pretty easy. You just need to do things like:
Make sure your website is easy to navigate
Use simple, but descriptive, language
Accept as many payment options as possible
Offer affordable (preferably free) shipping
Make it easy to contact you/request support
Item #2: Step up your SEO game
Search engine optimization (SEO) is what determines where your store shows up in search results and, by extension, how easy or hard it is for customers to find your site. You'll need to load your website's content with the perfect keywords in order to attract your ideal customer.
Be careful though, the SEO learning curve can be steep. You may want to contact an SEO professional instead of risking spending hours of your time and not getting any results.
Item #3: Invest in fresh content
SEO may bring people to your site, but it doesn't do much good if there's nothing for them to see when they get there. That's where content marketing comes in. Your content should be keyword-rich and informative.
You want it to be able to teach your clients about your industry, company, and products, while also answering any questions they may have. Finally, your content is a great way to show your customers your personality. Have fun with it and make sure that reading your content is enjoyable for everyone.
Item #4: Serve up some ads with pay-per-click
PPC is an affordable way to make sure your ads are displayed in various places on the internet, including mobile apps, search results, and videos. With PPC you can target very specific demographics in order to ensure your message is shown to just the right people.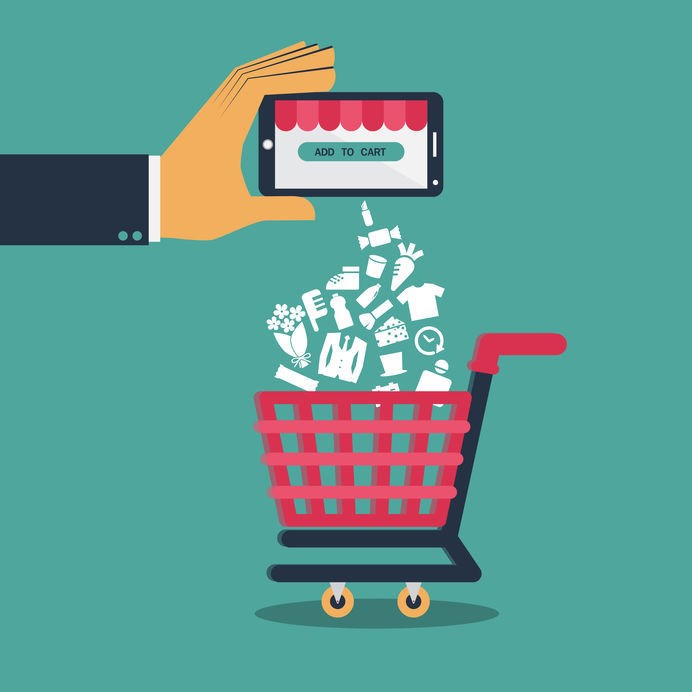 Item #5: Make it easy to shop on the go
Why wait for customers to sit down at their computers when you could make it easy for them to purchase your products with their phones? Mobile optimization ensures your ecommerce site will be formatted correctly and work flawlessly on virtually any mobile device, including tablets.
Item #6: Connect with your customers through social
Social media marketing is yet another fantastic and cost-effective way to connect with current and potential customers. Each of the major social platforms offers something a little different, but all are great ways to answer customer questions and point them toward your ecommerce store when the time comes to make a purchase.
Item #7: Make retargeting a priority
All of the items we've addressed so far are designed to get people to look at your store. Unfortunately, just because someone has been there and looked around, doesn't mean they're ready to buy.
Retargeting can help you reach back out to customers who visited your website and left without taking action. It's the perfect opportunity to provide them with more information about the product(s) they were looking at or incentivize them with a coupon or limited time offer.
Item #8: Harness the power of email
Email marketing goes hand-in-hand with retargeting. But in addition to helping you reach users who haven't purchased yet, email marketing can also ensure you stay in touch with customers who have purchased from you in the past.
Continuing to communicate with past clients and provide them with useful offers and info shows them that you care. In turn, feeling cared for will not only keep your customers coming back to you, but will also increase the chances they'll send their friends your way as well.
Item #9: Don't rush your big debut
We know you're excited to get your ecommerce store up and running, but don't leap into it before you're prepared. Just because the site itself is ready, doesn't mean you're truly ready to start selling online.
All of the things we've talked about so far are essential to ensuring a successful ecommerce experience. Get your SEO and content ready, set up PPC and email campaigns, and develop your social media strategy before the website launch for the best possible ecommerce experience.
Item #10: Don't be afraid to change
In the marketing world, change is not only a good thing, it's a necessity. After all, the willingness to change is what led you to try e-commerce in the first place, right?
Adapting and evolving campaigns and tactics keeps customers on their toes, interested, and engaged. Make no mistake though, it's a lot of work. In fact, it's so much work that it's what we do all day long!
If you need help starting an ecommerce website or developing campaigns to support an existing ecommerce website, you should give us a call! Our team of designers, developers, and marketers have worked to create plenty of ecommerce websites in the past. Whatever your needs may be, we can design and launch the ecommerce website of your dreams.