Marketing During Coronavirus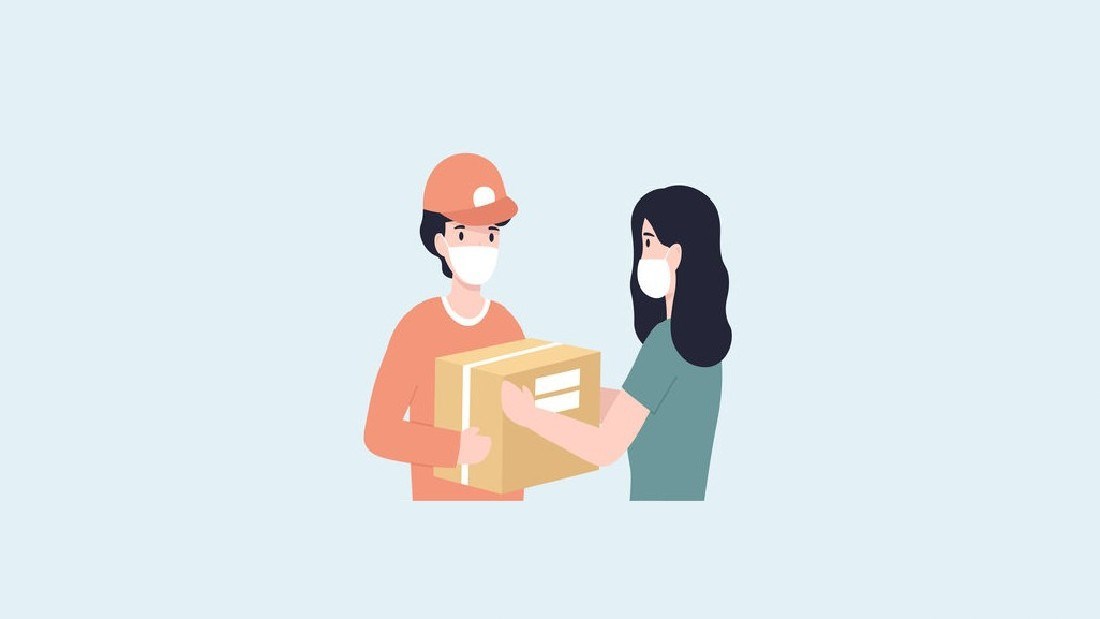 This probably goes without saying, but running a business in the time of COVID-19 has presented most companies with unique challenges. After all, with no customers physically walking in the door, how is a company supposed to survive?
Throughout history, businesses have always encountered hardships. Stock market crashes, depressions, natural disasters… the list of things that can affect your company goes on and on. This coronavirus pandemic is no different. It is possible to survive this, but it's going to be hard and it's going to require you to shift the way you connect with your customers, do business, and market yourself. In short, it's going to take a lot of hard work.
How to Reach Customers During Coronavirus
The first step is simply to start chipping away at it and learn how to pivot your marketing strategies to cater to customers in this unique climate. At BlueTone Media, we're doing the exact same thing. Our team is banding together to figure out how we can achieve our number one goal: giving our clients the tools they need to get through this.
In doing this, we've realized a few things, and we'd like to share those things with you, in the hopes that they will help your company weather this storm and come out the other side well informed, better educated, and stronger than ever.
First, let's start with some general goals that all businesses should have during coronavirus:
Stay connected with your current customers.
Build trust by demonstrating empathy, compassion, and patience whenever possible.
Provide your customers with as many resources and relevant information as possible.
Make sure you and your products can be easily accessed online.
Get ahead of the competition and remain relevant to customers by continuing to advertise.
Provide special opportunities and offers for all customers, especially local ones.
Remain fluid, be willing to adapt, and be ready to evolve.
Plan ahead and prepare for the inevitable bounce-back.
Don't panic!
Marketing Opportunities for Coronavirus-Impacted Businesses
Now let's take the above general goals and break them down into real, actionable solutions for how you can help yourself and your customers during the coronavirus outbreak:
1. Stay connected with your current customers.
Nearly everyone's routine is totally out of whack right now. We're working from home, our kids aren't in school, we can't go to the gym or take music lessons or do any of the things that we're used to doing. Worst of all, we're not able to visit our friends and families and, frankly, it sucks.
Everyone's craving a sense of connection right now and, while there's no substitute for being in the company of our loved ones, the internet is a great way to fill the gap left by social distancing requirements and stay-at-home orders. Social media specifically, offers a way for everyone to stay connected, including your customers and your business.
If you don't already have social media accounts, get them… right now! And start posting ASAP. Post information relevant to your customers (from reputable sources, of course). Post safety tips and tricks for avoiding contamination. Post pictures of your team working from home. Post anything that will serve to humanize you in the eyes of your target audience and demonstrate that we're all just people who are going through this awful thing together.
Oh, and email your clients. And send them newsletters. Send them more information and any updates you have about your brand or your products. And be sure to automate both of those things to save you time and money.
2. Build trust by demonstrating empathy, compassion, and patience whenever possible.
Again, we really are just a bunch of humans trying to make it through this pandemic in one piece. Even non-human entities like businesses are just made up of a bunch of people struggling to survive, and that means you have just as much empathy, compassion, and patience as anyone else.
Use those things to show your customers that you care. Keep them in the loop as to what you're doing as a company to get through this. When you're making social posts and writing emails, be sure to include the steps you're taking to protect your employees and the public and any information about upcoming event cancellations. Adjust your refund, return, and shipping policies to make things just a little bit easier on your customers. Do product giveaways and make donations to local relief efforts as much as possible.
But most importantly, let your customers know that you'll keep updating them no matter what. Nobody should feel alone right now, and that goes for your customers just as much as it does your friends and family.
3. Provide your customers with as many resources and as much relevant information as possible.
This is content marketing's time to shine. What is content marketing, you ask? It's the act of producing both short and long-form written text that provides valuable information to your customers. Continuing to produce content is essential to staying connected with your customers, plus it helps to build trust as well.
Use this time to write new blogs about your business, how you're coping with COVID-19, and tips for helping your customers cope. Use this longer-form content to give you more things to share in those newsletters and social posts we mentioned above. Once you have a few articles like this, host them all in one place on your website, and link to that page from your homepage, so your customers easily access this valuable info.
In terms of short-form content, make sure you put special messaging up on your website regarding your status during the pandemic. Make changes to any other website/product content that might be affected by COVID-19 or simply use this time to update your existing website content with something new and fresh. Finally, consider collecting some reviews or success stories that can be shared on your website, via social media, and in e-blasts.
4. Make sure you and your products can be easily accessed online.
The one thing that is certain right now is that if your company doesn't have a website, or if consumers can't find your products online, your business is going to suffer. Why? Because people aren't driving around listening to radio ads or seeing billboards, and they're certainly not walking around the local strip mall.
Most people are at home. They're reading and watching and shopping from the safety of their computers, which means if you aren't on their computer screen, you aren't going to get their attention. Your website is now your number one salesman. It needs to be friendly and inviting and show up first when consumers search for the types of products you offer.
So what does that mean? It means if you don't have a website you need to get one ASAP and, if you do, you need to be focusing on search engine optimization (SEO) to make sure people can find your site. You also need to make sure that your site has all the ecommerce capabilities you need to sell your products online 24 hours a day, 7 days a week.
5. Get ahead of the competition and remain relevant to customers by continuing to advertise.
In psychology, there's this thing called the "the mere-exposure effect." This phenomenon is pretty much exactly what it sounds like: people tend to become more comfortable with companies and products the more they are exposed to them. Fortunately, the internet makes doing this much easier. All it takes is a well-designed website and some great digital marketing.
Remember, you need to make it easy for consumers to access your products online, and what's easier than clicking on an ad? Now we know you're probably thinking, "What? Are you crazy? Why would I spend any more money than I have to right now?!" Well just hold your horses there for a second and think about this: Why wouldn't you?
If advertising online draws in additional business when things are good, why would you not continue to do so when things are bad? Especially when you consider that the internet is now the only way for consumers to purchase your products? Plus, so many people are making the mistake of cutting their advertising budget that pay-per-click PPC advertising is cheaper than it's been in a long time.
So the answer is simple: digital ads work, they're cheaper now than ever, and many of your competitors aren't running them. What better way to stay relevant in the minds of your customers while also edging out in front of your competition?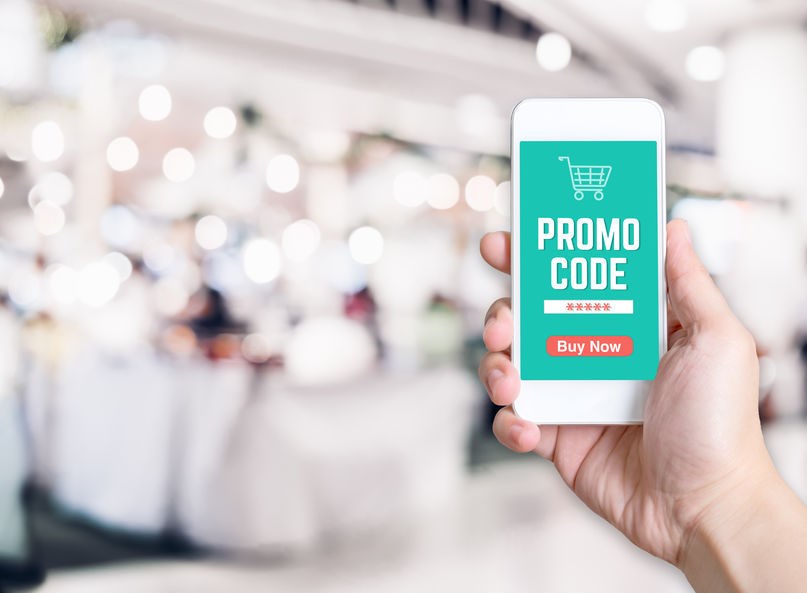 6. Provide special opportunities and offers for all customers, especially local ones.
This tip ties into our #2 tip about showing empathy because special offers are one of the best ways you can show your appreciation for your customers. Nothing says "we care" like a company who is willing to make adjustments to their business for the benefit of their loyal fans.
This is especially important if your business operates mainly on a local basis, and even more so if most of your revenue doesn't come from online traffic. For example, restaurants have been hit particularly hard by the coronavirus epidemic but, by providing things like special meal deals and free delivery, restaurants are able to stay open, help existing customers, and even attract a few new customers.
For businesses who do most of their business online, make sure those discounted PPC ads you're taking advantage of contain plenty of special offers and coupons to encourage consumers to click that "buy" button. And, whenever you're delivering anything to a customer, whether you're a restaurant delivery service or an online store, make sure you tuck a coupon in with their order. They may not use that coupon, but they will remember that you gave it to them.
7. Be willing to adapt and ready to evolve.
By now we all know that anything can change at any moment. Everything could end up being closed longer than we thought, and all of us could be stuck at home longer than we think we will. It's important that both individuals and businesses be fluid during this time. Instead of having expectations, be open-minded and ready to deal with whatever is thrown at you.
If you haven't already, consider adjusting your business plan. For example, if you run a restaurant, work on offering delivery or curbside pickup and online ordering. If you own a gym, consider offering forgiveness on membership fees for as long as you are closed. If you operate a daycare, see if you can stay open later to help out parents and kids. If you run any kind of online retail store, provide free shipping options for your customers.
In short, do whatever you can to continue to keep your "doors" open. Anything less will jeopardize your relationship with your customers and could prevent your business from making it through this.
8. Plan ahead and prepare for the inevitable bounce-back.
All of the above are short-term solutions designed to help keep things rolling as this pandemic continues to unfold, but that doesn't mean you should lose sight of the long-term. When things return to normal, and they will, you need to be prepared to handle it.
There should be a huge surge in business as people return to work and their normal way of life, but they won't come back to you if they've forgotten about you. That's another reason it's super important to continue with your SEO. If you stop now, you'll fall behind in the long run. SEO is not a one-and-done thing. It's a process that requires consistency and commitment, through good times and bad.
Keep the SEO and ads going, and work on special messaging, offers, and promotions for your customers to ensure you're ready and raring to go when things return to normal.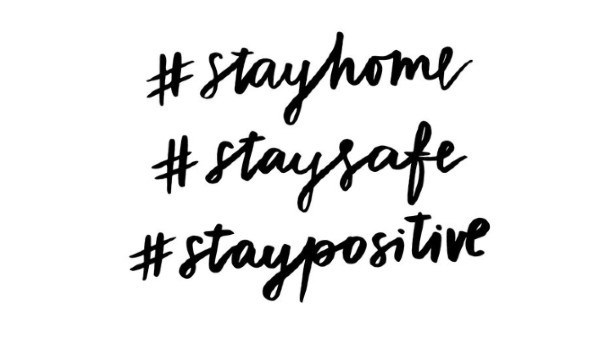 9. Don't panic!
We're gonna go out on a limb here and say there are no situations in which panicking is a helpful reaction.
Don't make split-second decisions. Instead, think about everything you do carefully and look at all the facts before doing anything. For example, carefully review your advertising budget before stopping all your ad campaigns. It's much better to take the time to do the right thing than it is to spend the time and money to undo a mistake.
Repeat after us: everything is going to be ok.
We hope our research and expertise can help you better serve your clients and keep our community thriving. We can get through this together. Just remember to stay online, stay in front of consumers, and, most importantly, stay safe.