10 LEAD GENERATION TACTICS THAT ACTUALLY WORK IN 2023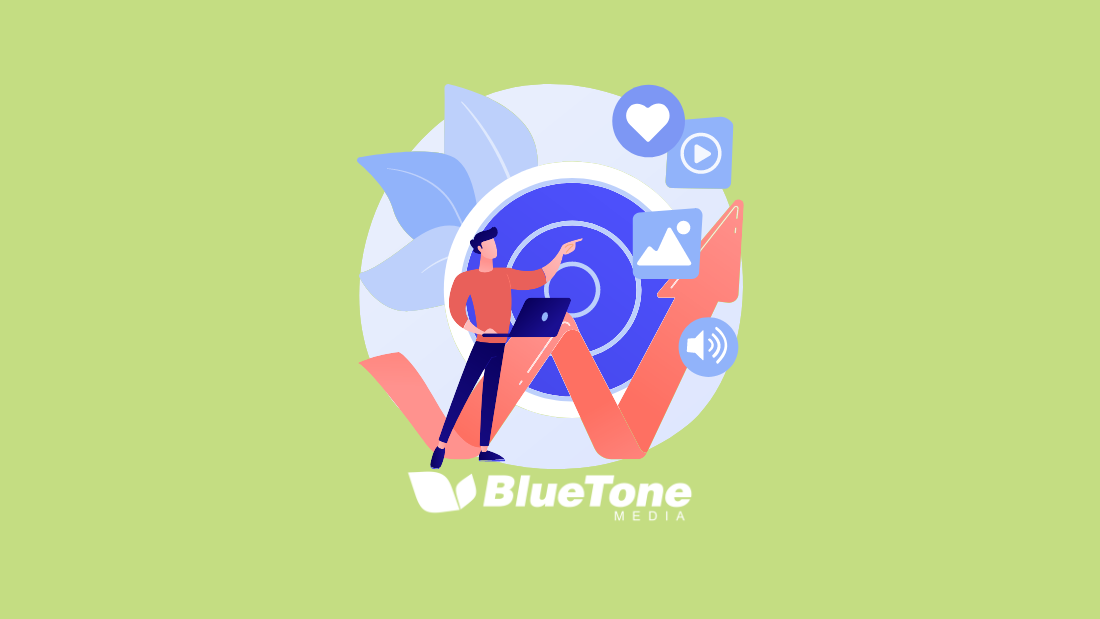 Lead generation is a critical aspect of any business's success, regardless of its size or industry.
It involves identifying and attracting potential customers who are interested in your products or services, and nurturing them until they become paying customers. Some of the benefits of lead generation are:
Better ROI (Return on investment)
Identification of your target market and audience
Cost-effective marketing solution
Builds brand awareness
Increases conversions
By identifying your target audience, creating relevant content, and nurturing leads through the sales funnel, you can increase your chances of converting leads into paying customers, resulting in increased revenue and profits.


MOST EFFECTIVE 2023 LEAD GENERATION METHODS
To draw in more customers in 2023, you're going to need a healthy combination of the following lead-generation techniques.
In this blog, we'll go over 10 lead generation tactics that WORK in 2023 and how you can use them to achieve your business goals, convert more customers, and increase your ROI.
1. Lead magnets
Lead magnets are an effective form of lead generation that can benefit both you and your clients.
Essentially, lead magnets are free resources, offers, or incentives that you provide to your customers in exchange for their contact information. They can come in many different forms, ranging from tangible items to digital downloads.
Some of the most common lead magnets are:
E-Books
Webinars
Videos
Free trials
Free samples
Merchandise
Coupons
Templates
White papers
Lead magnets are typically promoted through landing pages, social media, email marketing, and PPC advertising.
Once someone signs up for a lead magnet, they become a new lead for your business, and you can use this information to nurture a relationship with them, build trust, and eventually turn them into customers.
2. Search Engine Optimization (SEO)
Implementing SEO strategies is crucial for increasing website traffic and generating leads. By incorporating specific keywords and phrases, you can effectively target your audience and attract organic traffic to your website.
SEO is one of the best forms of lead generation because of its high ROI. It is a cost-effective way to optimize your website for organic traffic, leading to a greater chance of seeing those warm leads we all work for.
However, it's important to keep in mind that SEO is a long-term strategy that requires patience to see results. Once your website is properly optimized for organic traffic, you will begin to see an increase in sessions and conversions.
At BlueTone, we have a dedicated SEO specialist, Hayden Jarman, who has been with us for over 6 years.
According to Hayden, "In 2023, the majority of people still turn to Google when they want to purchase a product or service. To ensure that your business is the first thing they see, it's essential to utilize SEO and Paid Search Ads. SEO is a smart long-term investment because people are more likely to trust the organic search results that appear on Google rather than the ads."
Implementing effective SEO strategies can help your business attract organic traffic, increase website sessions, and generate leads.
3. Simpler lead-capture forms
If you're looking to increase your lead generation on your website, simple lead capture forms are a great way to do it. Intricate contact forms may seem impressive, but they can actually turn potential leads away. By focusing on the essential information you need, you can create a more streamlined and user-friendly form that will encourage people to sign up.
Remember, the easier it is for someone to give you their contact information, the more likely they are to complete the form. To start, all you really need is their first name and email address. You can always follow up later to gather more details.
4. Networking & referrals
Networking and personal contact remain some of the most effective strategies in a world where digital marketing content constantly bombards prospects. Offering good referral rewards can be an excellent way to incentivize your current customers to spread the word about your business.
Additionally, consider reaching out to prospects directly on social media or using a service to do so. Attending trade shows and events can also be a great way to showcase your expertise and connect with others in your industry.
However, it's important to keep in mind that networking shouldn't be about blindly reaching out to anyone and everyone. Instead, it's crucial to have a clear understanding of your target demographic and only reach out to individuals or businesses that could benefit from your services.
5. Paid marketing (& remarketing)
Paid marketing can be a powerful tool for lead generation, but it's important to understand how to do it right.
Google and other search engines use a ranking system to determine which ads to show to users, so it's important to create relevant ads and direct users to a high-quality landing page.
At BlueTone Media, we recommend hiring a professional marketing agency to handle your PPC ads. This can help ensure that you get a higher return on investment (ROI) and avoid wasting money on ineffective ads.
Remarketing is another effective strategy for bringing people back to your site and completing a conversion. By targeting people who have already visited your site and shown an interest in your products or services, you can remind them of what they were looking at and encourage them to come back and complete the transaction.
A good example of this is abandoned cart emails. Remarketing campaigns can be highly effective because they target users who have already shown a level of interest, making them more likely to convert.
6. Smart social media
Social media has revolutionized the way businesses interact with their customers and generate leads. However, simply having a presence on social media isn't enough to drive results.
To make the most of your social media efforts, you must follow these 5 tips:
Consistency is key. Make sure you are posting regularly on the platforms your audience is most active on. This keeps your brand top-of-mind and establishes trust with your followers.
Engage with your audience. Respond to comments and messages, and ask questions to encourage interaction. This humanizes your brand and fosters a sense of community.
Provide value to your audience. Share helpful resources, insider tips, or entertaining content that aligns with your brand's message. This establishes your brand as a thought leader and keeps your followers engaged.
Establish a consistent tone and voice. Your brand's personality should be consistent across all social media platforms. Determine what voice you want to have and stick with it.
Be authentic. Don't use social media solely to sell your products or services. Instead, focus on building relationships with your followers by sharing genuine, informative, and entertaining content that reflects your brand's values.
7. Well-structured website & landing pages
Your website and landing pages are key elements in driving lead generation for your business.
A well-designed website should not only be visually appealing but also make it easy for visitors to find what they're looking for and take action. To maximize lead generation, it's important to include calls to action throughout your website that direct visitors to the next step in the conversion process.
Additionally, your landing pages should be optimized for lead capture, using forms, pop-ups, or other tools to collect visitor contact information efficiently. By creating a seamless user experience and optimizing your lead capture strategy, you can increase the likelihood of turning website visitors into potential customers.
8. Testimonials, ratings, & reviews
Testimonials, ratings, and reviews are essential for building trust with potential customers.
Positive reviews and testimonials can help convince hesitant prospects that your product or service is worth investing in. You can encourage your satisfied customers to leave reviews by offering rewards or creating clever incentives.
Creating customer testimonials and case studies can also help showcase your success stories and build credibility with your audience. Video testimonials are a powerful way to showcase your customers' experiences and create an emotional connection with your audience.
9. Focused email marketing
Focused email marketing can be a highly effective way of generating leads if done correctly.
It's crucial to send authentic newsletters or emails that offer enticing product or service offers to your target audience. You can segment your email list based on demographics, interests, or behavior to tailor your messages to specific groups of subscribers.
Make sure to track who is clicking through to your website and which parts of your email are most successful. This data can help you optimize your email marketing strategy and increase your chances of converting leads into paying customers. You can also use email automation tools to send targeted messages based on where subscribers are in the sales funnel.
10. Strategic content development
Strategic content development is an excellent way to generate leads for your business. By creating high-quality and informative content, such as blog posts, you can attract potential customers to your website and establish yourself as a leader in your industry.
By optimizing your content for search engines, you can increase your website's visibility and attract more organic traffic to your site. This increased traffic can lead to more leads and ultimately more sales. Additionally, by regularly producing new content, you can keep your website fresh and engaging for visitors, increasing the chances that they will convert into customers.
Overall, strategic content development is a powerful tool for lead generation and can help your business grow and succeed in today's digital landscape.
BLUETONE MEDIA | LEAD GENERATION MARKETING
At Bluetone Media, our team of experts can help businesses develop effective lead-generation tactics to drive growth and increase revenue. By leveraging our tried-and-true lead gen techniques, we can help you avoid wasting time on hit-or-miss tactics that may not deliver the results you need.
Our team can work with you to create a comprehensive lead generation strategy that includes networking and referrals, a well-structured website and landing pages, testimonials, ratings, and reviews, and focused email marketing. We'll tailor our approach to your specific business needs and goals, ensuring that you get the best possible results.
With Bluetone Media on your side, you can trust that your business growth is in good hands.
Contact us today to learn more about how we can help you take your lead-generation efforts to the next level.
RELATED:
How a Blog Will Help Your Business in 2023
Marketing Trends For Success in 2023
6 Ways to Make a Blog Work For Your Business