What Is Business Automation?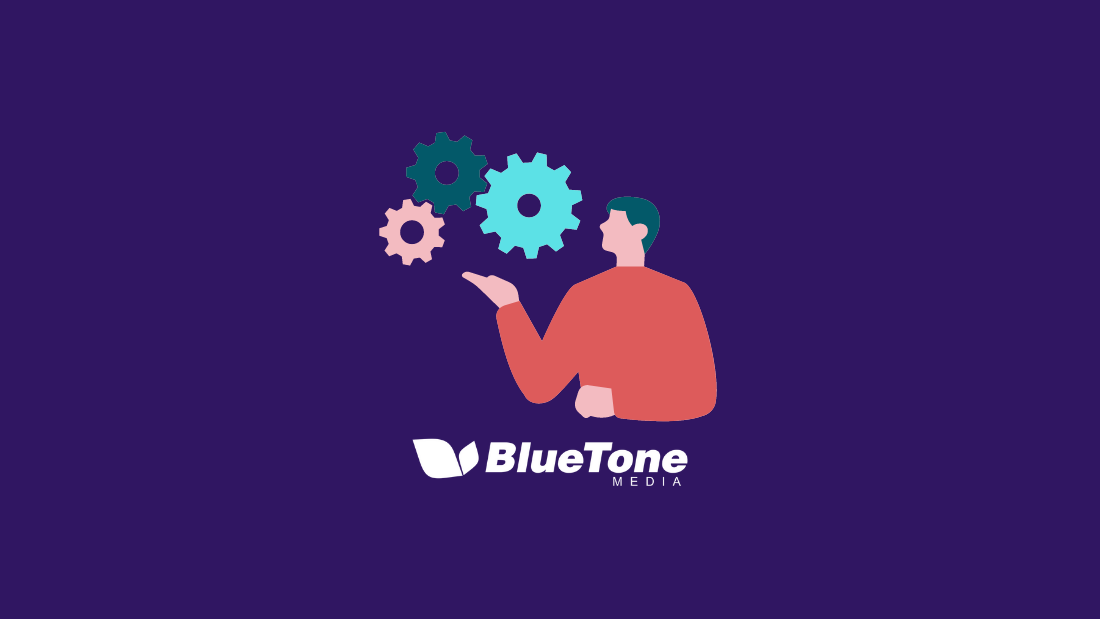 With the rise of tools like ChatGPT, artificial intelligence and business automation have become increasingly hot topics in recent months.
Business automation – also called business process automation (BPA) – is the use of technology to complete repetitive or time-consuming tasks. BPA reduces the amount of time wasted on simple tasks and accelerates company workflow.
Although BPA is not the most flashy idea in the business world, it's one of those things that exists in most of the software we use and, frankly, makes daily tasks a LOT easier!
In this blog, we discuss…
Examples of business process automation

The intersection of BPA and artificial intelligence

The benefits of automating certain business processes

And the challenges and limitations of business automation


Examples of Business Process Automation
Here are just a few examples of business process automation most – if not all – companies will find useful:
1. Marketing Automation
Automation software is valuable for a variety of marketing efforts – from email marketing and social media targeting to lead generation and website user experience.
Tools like Constant Contact and Mail Chimp (and even some website frameworks) use automation to optimize email marketing. It's now easier than ever for companies to schedule and send email newsletters and email campaigns in bulk to clients or prospects.
These tools (and MANY others) also let you generate, track, and target highly qualified leads – taking the stress out of lead generation and conversion.
Marketing automation is also built into many social media tools and platforms, giving businesses the ability to send automated messages on social platforms, pre-schedule social media posts, and launch targeted social advertising campaigns.
Plus, some custom website developers (like BlueTone Media) can even build automation tools right into your website. Such tools can do things like operate a human-like chatbot on your site OR simply automate repetitive tasks (like form fills, website logins, and button clicks) to keep your website speed high.
2. Analytics & Reporting Automation
In 2023, most businesses already have some sort of mechanism that passively collects data about customer and employee activity. However, very few actually invest resources to effectively analyze that data.
Business process automation tools help with this problem!
Automated tracking and reporting tools can take large amounts of unstructured data, organize it, make sense of it, and create reports that can inform business decisions. For example, BPA software can capture and evaluate data about employee performance, making it easier to make internal assessments. OR it can gather and analyze consumer preferences, setting you up for greater marketing success.
3. Customer Service Automation
Although it is still important for businesses to offer personal over-the-phone support, certain customer service tasks can be automated to address simpler customer questions. This form of BPA can manifest as a website chatbot, helpdesk, or automated phone calls and emails responses.
4. Human Resources Automation
Automation is increasingly popular in the realm of Human Resources. It simplifies a variety of HR tasks, including payroll management, benefits enrollment administration, recruitment, job application processing, onboarding, employee tax form management, and more! And with powerful analytics capabilities, BPA also make it easy for HR Managers to assess workplace productivity.
5. Sales Automation
Odds are, your sales team spends WAY too much time making phone calls and logging their sale-related activity. There is an easier way! Sales automation software like Salesforce and Hubspot Sales Hub can handle some of those tedious tasks – like qualifying leads, assigning prospects to sales reps, or tracking a rep's individual sales.
Plus, automation tools can easily connect your marketing campaign results to your CRM (Customer Relationship Management) platform. That way, your sales team can keep track of customer interactions without manual entry and monitoring.
6. Accounting & Bookkeeping Automation
With BPA, businesses can save significant amounts of time spent on billing, accounts payable (AP) and accounts receivable (AR) management, data back-up, and other regular financial processes. This frees up more time for financial analysis, planning, and strategizing. Plus, it removes the risk of human error in the data!

Business Automation & AI
New advances in artificial intelligence (AI) are opening up an array of potential business automation opportunities.
Today's artificial intelligence allows computers to process unimaginable amounts of data. With amazing machine learning abilities, AI tools can synthesize data and produce valuable analyses and insights. Businesses can, in turn, use those insights to make better-informed decisions and improve their products, services, and marketing efforts.
Not only can AI technology "learn" from datasets, but it can also derive meaning from human language and output human-like responses. This natural language processing capability powers tools like ChatGPT, Siri, and Alexa. And it powers conversational marketing tools like chatbots and automated customer service applications.
And as AI-based solutions become cheaper and more accessible, more businesses can start implementing AI tools in their own business optimization efforts.

Why Implement Business Automation?
There are numerous benefits of business process automation, including…
Increased company efficiency

Cost savings and resource optimization

More employee time to spend on more important tasks

Greater accuracy and decreased human error

Improved customer satisfaction

Streamlined workflows
There are ample tools out there to help you automate your business processes. Just identify the areas you could improve productivity the most, and search for automation tools that can specialize in those areas.
When deciding which tasks to automate, keep an eye out for these telltale signs:
Sign #1: Employees complete a large number of repetitive tasks on a routine basis.
Sign #2: Deadlines are missed as a result of time-consuming manual processes.
Sign #3: It takes an excessive number of employees to accomplish small tasks.
Challenges and Limitations of Business Automation
Although business automation can have a significant impact on company productivity, it comes with certain limitations and considerations pertaining to…
Data protection and security

Current technology integration

Loss of human creativity

Impact on job roles

And other ethical responsibilities
Business process automation is an asset when used properly. It is not intended to "replace" human processes. Instead, it can open up more time for personnel to focus on more essential tasks related to business growth and advancement.
BlueTone Media – Business Automation Experts
At BlueTone Media, we take pride in our ability to help our customers navigate all parts of the modern digital world.
We not only develop websites and manage marketing campaigns. We can also build custom automation tools to streamline our clients' business processes – from marketing and analytics to sales and customer service.
We are here to make your life easier!
Have tedious tasks you want to automate? Contact us today! We can talk you through potential business automation solutions.
READ MORE: