Strategies For Managing Your Online Reputation in 2023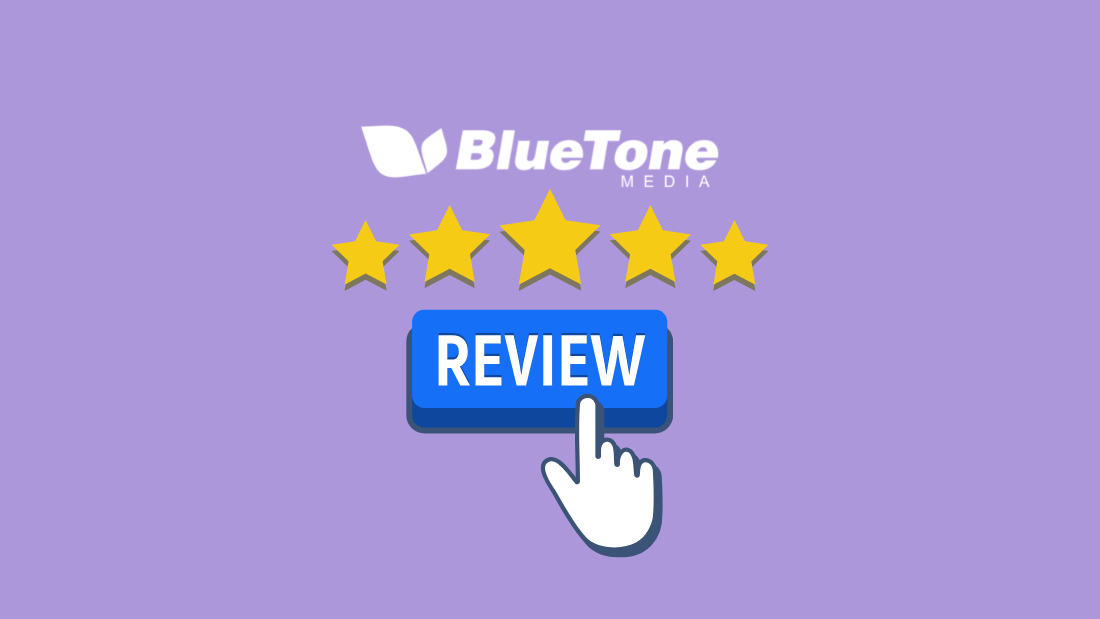 Tired of receiving all those negative reviews? Searching for ways to make your online reputation match your spectacular local reputation?
As more information becomes available to potential customers on the internet – from customer reviews to social media posts – you are going to have to work harder to positively differentiate your business from your competitors online.
However, if you focus on the following 7 online reputation management strategies over the course of 2023, you can rest assured that you're taking great strides toward building a truly memorable digital reputation.



1. BE PROACTIVE…NOT REACTIVE
Building a strong online reputation is not only about avoiding or removing negative reviews. It also requires taking steps to actively increase the positive perception of your business.
Although it is true that you may be able to – in rare cases – remove reviews that you can prove are invalid or inauthentic, it would be unwise to rely solely on such methods to maintain your online reputation.
Instead, most businesses see their online presence thrive with more PROACTIVE digital efforts, using the other 6 methods listed below.
At BlueTone Media, we are strong believers of the idea that if you are not improving, you are only getting worse! If your aim is to simply hold onto the reputation you already have instead of trying to GROW your digital presence, you will inevitably end up with a mediocre reputation at best.
2. CREATE A GOOGLE BUSINESS PROFILE
To optimize your online reputation, one of the first things we always suggest is to make sure your business is set up with a Google Business Profile (also commonly known as a Google My Business account).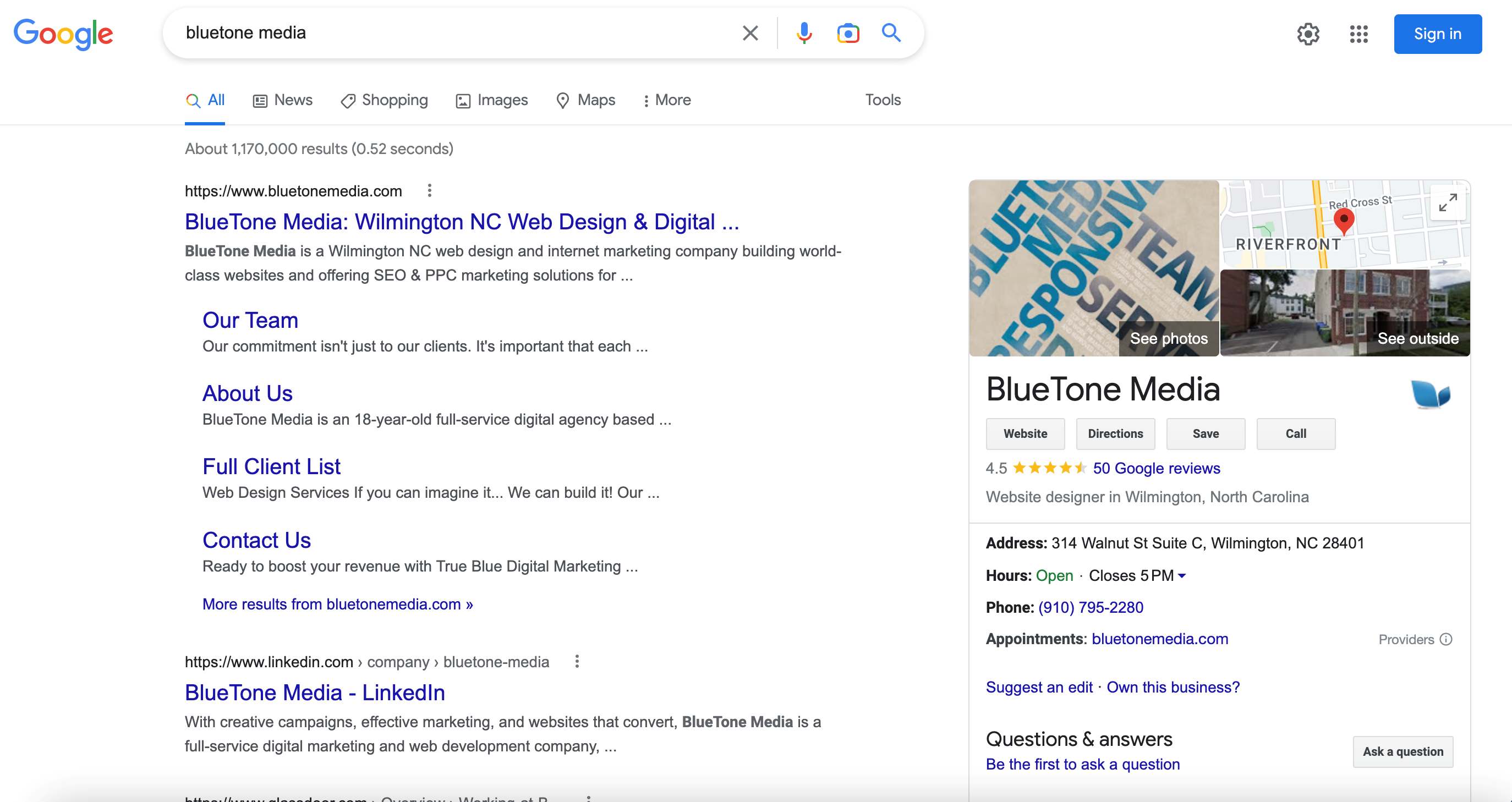 When you search for a specific business on Google, the Google Business Profile refers to all of the images and information contained in the box that appears on the right of your screen (on desktop) or top of your screen (on mobile). This is where customers can leave reviews of your business, find your business address, phone number, and website, and gather many more details about your company.
Your Google Business Profile will allow you to…
Respond to customer reviews and questions
Provide valuable details about your business – including hours, products, pricing, website links, and more!
Gain insight into how customers are (or are NOT) interacting with your business profile
And even make changes that will help your local SEO
Need help setting up or managing your Google Business Profile? We've got you covered!
3. BE ON TOP OF CUSTOMER REVIEWS
It's one thing to simply TELL your potential customers that you offer stellar products or above-and-beyond services. But it's another thing for other "real" people to say the very same thing.
People trust people…at least more than they trust businesses. In today's digital environment, social proof is becoming more and more important to consumers.
And these days, customers can leave their feedback about their experience with your business in numerous places – on your Google Business Profile, Facebook, Better Business Bureau, and a myriad of other platforms.
In a perfect world, your company will NEVER receive a negative review. However, the last thing you want to do is sit back and relax – without a game plan in case you ever do get negative online feedback.
To maintain your positive online reputation, the best thing you can do is respond promptly and courteously to any and all online reviews – good AND bad. Potential customers are less likely to be put off by a negative review if they see that you have taken the time to address the reviewer's concerns in a thoughtful, professional manner.
Plus, if you can, brainstorm some good ways to encourage your customer base in non-invasive (yet compelling) ways to leave you positive reviews.
4. BOLSTER YOUR SEO STRATEGY
If people can't find your business on the internet, you are going to be sore out of luck when it comes to establishing your online reputation.
That's where search engine optimization (SEO) comes in!
With an effective SEO strategy, you can place your business higher in search results, giving your company visual prominence in the eyes of potential customers and increasing the likelihood that people will view your website as authoritative and trustworthy.
5. INVEST IN SOCIAL MEDIA
Many consumers will make snap judgements about your business based on your social media posts and number of followers.
If a potential customer sees your company posting offensive or overly ad-like content on social platforms, they'll probably be less impressed than if they instead found interesting, entertaining, or thought-provoking posts.
However, an online reputation-focused social media strategy does not stop there. You must also find creative ways to ENGAGE with your customers through social media.
Some great ways to engage customers on social media include…
Responding quickly to customer questions, comments, reviews, and direct messages
Venturing outside of the box with surveys, polls, and giveaways
And creating more engaging content (i.e. video reels and TikToks)
This is how major growth on social media happens. This is how your business gains more followers and impressions. And this is how your business – eventually – starts to get more website traffic from social.
6. CONSIDER A WEBSITE UPDATE
As a business owner, you are always seeking ways to improve your company's unique products and services – as well as the customer experience you provide.
Well, your website is no different! It needs just as much attention and critical evaluation in order to serve your customers well (and keep them coming back for more). In fact, one of the biggest factors that impacts online reputation is your website's user friendliness.
The easier it is for potential or existing customers to navigate across your website and use its unique features, the more likely they will be to enjoy their online experience of your company and purchase your products or services.
But how can you tell whether your website is user friendly?
If you answer "no" to any of the following questions, you likely have a user experience issue on your hands (In other words, it may be time for a website revamp)...
Is your website's load time 1 second or less?
Does your website work well on mobile devices?
Is your website text brief and to-the-point?
Does your website have a low bounce rate?
Can users easily find what they are looking for on your website?
Interested in a user experience website update? Our team of hands-on web developers is here to help!
7. KEEP YOUR VALUES FRONT-AND-CENTER
In recent years, consumers have been making more and more of their purchasing decisions based on a company's morals.
Depending on your product or service – as well as your specific target market – it may benefit your business to focus on promoting your unique company values on your website, on social media, and in your advertisements.
For example, if you sell biodegradable diapers, you would be shooting yourself in the foot if you didn't focus substantial portions of your marketing and website content on your value of environmental sustainability.
Many businesses avoid such practices out of fear that they will be eliminating a portion of their potential customers. However, in today's ultra-competitive consumer age, using morals as critical distinguishing factors will actually earn you MORE fiercely loyal customers.
BLUETONE MEDIA | ONLINE REPUTATION EXPERTS
I will leave you with this one last piece of advice…
If you take nothing else away from this article, remember that the quickest, simplest way to develop a positive online reputation is to put your customers first in ALL aspects of your business – physical and digital.
The greater your customer satisfaction, the more your business will thrive online.
Ready to start boosting your online reputation? Our team is here to help!
READ MORE: