Why You Need a Google Business Profile in 2023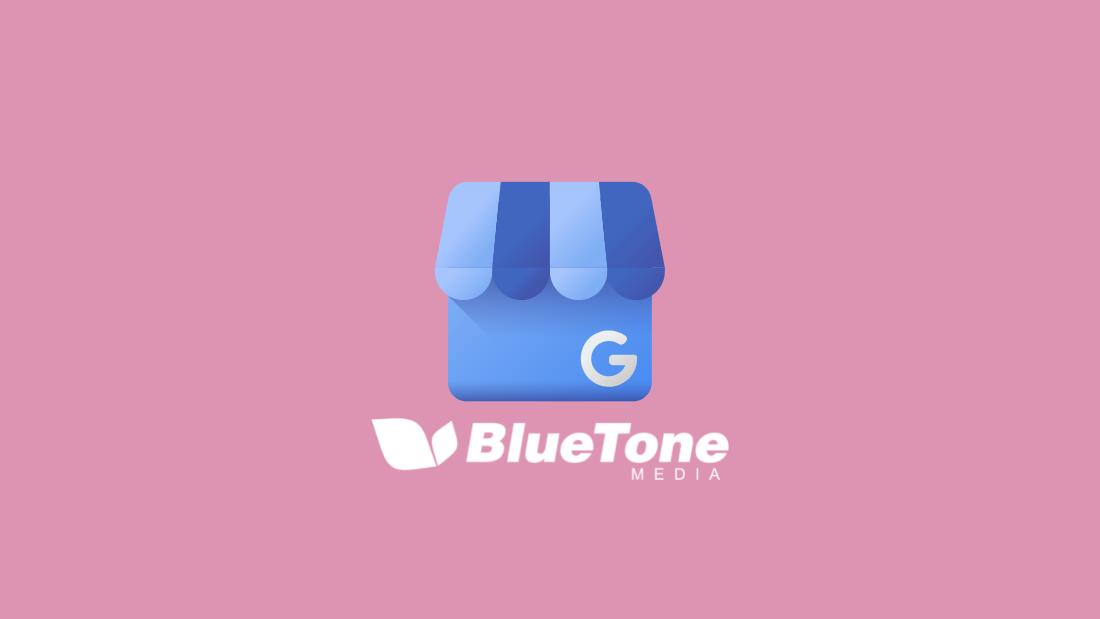 WHAT IS A GOOGLE BUSINESS PROFILE?
A Google Business Profile – also commonly referred to as a Google My Business account – is Google's free (yes, free) business listing tool.
The tool allows you to manage the information and images that appear when someone searches for your business online – i.e. the box that pops up to the right of their desktop screen or top of their phone screen.
This is where customers find your business phone number, address, and website and leave reviews of your business.
In addition to your listing in Google Search, the details you update via your Google Business Profile also populates Google Maps and Google Shopping.
Does Google already have an unclaimed listing of your business?
From time to time, Google will automatically generate and update business listings based on the information it gleans from the internet. So, even if you've never created a Google Business Profile, an unverified listing of your business may already exist!
To start managing your business, all you need to do is "claim" or "own" the business listing. If you can't seem to find any "Claim this business" or "Own this business" button, it's possible that someone else has already verified the listing.
From there, to claim the business listing, you will need to request manager access from the current listing manager.

WHO CAN CREATE A GOOGLE BUSINESS PROFILE?
There is a common misconception that only businesses with a physical address (such as a retail store or restaurant) can create a Google Business listing. However, that is NOT true!
Even if you do not have a physical storefront, you can still create a Google Business Profile – as long as you "have contact with customers." For example, if you offer consulting or contract services for customers and only meet your clients in-person at time of the service appointment, you are still considered eligible.
That being said…businesses with no such personal contact that ONLY offer their services online will NOT be able to create a Google Business Profile. Instead, we recommend those businesses take full advantage of Google's other handy tools – such as Google Analytics and Google Ads.


WHAT CAN YOU DO WITH A GOOGLE BUSINESS PROFILE?
The perks of a Google Business Profile are abounding! With your profile, you can…
1. Increase search visibility.
Some of the most common Google searches these days are geographically specific. For example, when searching for a nearby HVAC repair company, most of us will type into the search bar something like "HVAC repair near me.
That's what makes a Google Business Profile so critical for local SEO (or Search Engine Optimization).
By creating a geographically linked profile for your business, you're optimizing your visibility for such searches and ensuring that potential local customers are able to locate your business with absolute ease.
2. Boost your online reputation.
According to a 2021 Power Reviews survey, greater than 99.9% of consumers consider customer reviews when online shopping.
And your Google profile provides one of the very best – and easiest – places for customers to do so. It is the perfect way to showcase all of the fabulous feedback you receive from your happy customers.
But, of course, it becomes critical for your to stay on top of your reviews – responding to both positive and negative online feedback in an professional, timely manner.
DID YOU KNOW? Google actually considers a mixture of positive AND negative reviews more trustworthy than overwhelming positive feedback.
3. Create a smoothe customer experience.
Besides the local SEO and online reputation benefits, an organized, easy-to-navigate Google Business Profile simply makes things easier on the consumer.
Today's consumers want information fast and in the easiest way possible.
Instead of forcing users to navigate to your website and find your hours, contact information, and address themselves, your Google profile places all that critical information front-and-center – making it SUPER easy for them to give you a quick call or plug your address into their phone map application.
This digital ease of use is just another factor that contributes to your overall customer experience, increasing your likelihood of gaining more and more happy customers – and more glowing reviews!
4. Gather audience insights.
Because your online profile is housed in Google, you bet you'll have access to some valuable data about your customers and local search performance.
You'll be able to…
Track the most common search queries people use to find your business
Determine precisely how they found your business (from Google Search or Google maps)
Collect information about the types of actions most commonly taken as a result of your listing
And more!
All of this data makes it easier for you to optimize your profile for local search results.

OPTIMIZING YOUR BUSINESS PROFILE
However, in order to make the most of your Google Business listing, you will need to take a few proactive measures…
- Keep key information up-to-date.
This means your business name, address, and phone number, of course. But you should also make sure you update your business hours and indicate any temporary changes to your hours or availability due to holidays or other unforeseen circumstances. The more information you provide on your Google listing, the better!
- Write a good business description.
In Google's eyes, the best description is one that offers helpful information about your services, products, mission, and company history. Try to include your highest priority keywords in your business description, as well – it will help with local SEO.
- Add plenty of high-quality pictures.
People appreciate visuals! Give potential customers a glimpse of your products or facility by uploading a variety of appealing images that represent your business well.
- Respond strategically to reviews.
Not only is it important that you provide prompt, professional responses to any and all customer reviews, but you can also use each response as an opportunity to include more keywords – of course, in a natural way.
- Post regular updates.
One neat feature of a Google Business Profile is its posting capabilities. If you just posted a blog on your website or have a special event coming up, post a quick update on your profile. These strategic updates will likely bring you some good website traffic!
- Feature your top products.
Retailers can use Google's Product Editor to choose and display products on their listing – including quality pictures and key details. Similarly, restaurants can use the Popular Dishes tool to add some of their most-loved food items.
- Take advantage of the Q&A feature.
In addition to leaving a review, consumers can use your Google Business Profile as a platform to ask questions about your business. If you enable this feature – and respond effectively to customer questions – you'll show potential customers just the kind of attentive service they can expect from your business.
- Don't forget the attributes.
Google lets you select a variety of unique features of your business. You can highlight aspects like "in-store pickup" or "curbside delivery" – or even the fact that you are "wheelchair accessible" or "veteran-owned."

BLUETONE MEDIA | GOOGLE CERTIFIED
These optimizations are just the TIP of the iceberg. There are numerous other tools and strategies our team can implement to ensure your Google Business Profile is set up to give you the very best results.
And optimizing your Google Business Profile is just ONE of the many tactics our SEO team uses to build visibility and traffic for our clients online.
Want some help optimizing your Google Business Profile? Our SEO experts will help!
READ MORE: