Our Top 10 Favorite Apps for Content Creators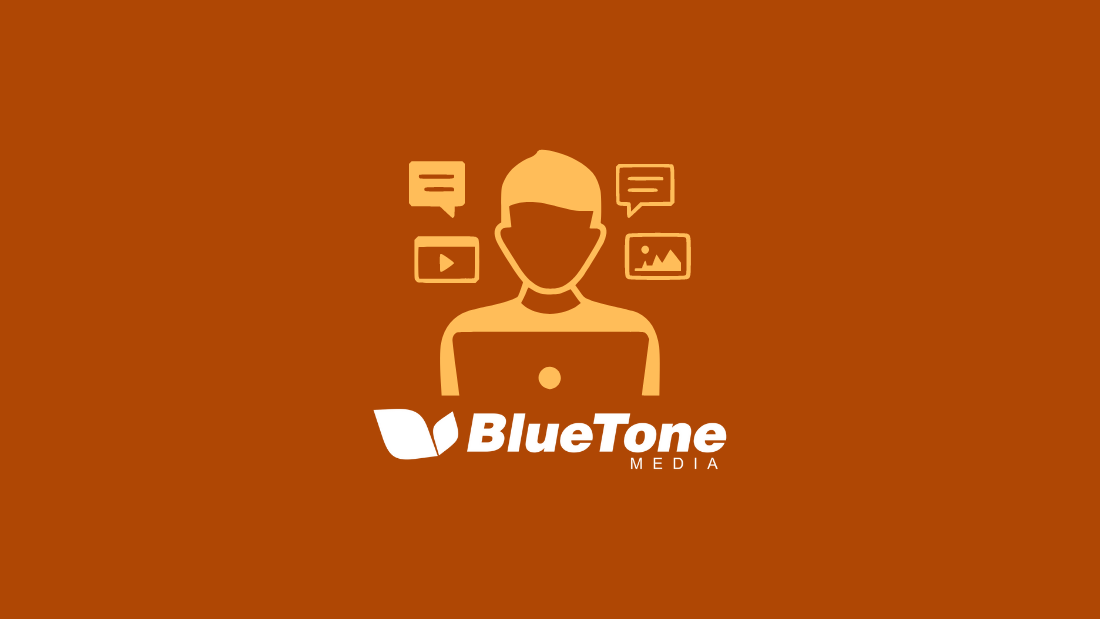 A Content Creator's day-to-day depends on a wide range of tools – tools that help with everything from graphic design to video production to copywriting and editing.
As technology continues to advance (especially in the realm of AI and machine learning) the world of marketing and content creation is becoming even more competitive and fast-paced. To keep up with the market demands, Content Creators MUST find ways to optimize the efficiency of their creation process.
Doing so will…
Save you time and money

Let you produce MORE quality work

Boost your creativity

And, ultimately, make your job easier!
In this blog, we highlight our Content Creation team's 10 favorite apps. And most of them, you can use for FREE.

1. Google Workspace
Formerly called G Suite, the widely used Google Workspace is popular for good reason.
It includes many of the tools needed to complete fundamental work tasks online – such as email correspondence, document creation, video meetings, and calendar management. In fact, anyone with a Gmail account can access most of the Google Workspace features for FREE!
Content Creators regularly use features like Gmail, Google Drive, Google Docs, Google Meet, Google Forms, and Google Calendar to accomplish daily tasks.
But many Content Creators and other business-owners opt to buy a Google Workspace package that includes more than just those basic Google apps. Additional Google Workspace features include:
Custom business email addresses

99.9% email uptime guarantee

Increased cloud storage space on Gmail and Google Drive

24/7 support

Extra security features

And more!
2. Canva
Canva simplifies the graphic design process. The online app offers templates and pre-set size options for a wide range of content – from static LinkedIn social media posts to postcard mailers to TikTok Stories. Then, once you've created a graphic, Canva Pro can resize it for other platforms or mediums.
These tools give designers a great jumping off point for their work and, ultimately, save them loads of time!
Meanwhile, Canva also offers some pretty powerful customization capabilities. Remove the background of an image with Canva Pro's background remover tool. Search for the perfect stock image or graphic for your design. And choose from a surprising number of fonts.
Canva is full of possibilities!
In fact, most Content Creators we know opt to pay the relatively affordable yearly fee to upgrade to Canva Pro. With the more advanced version, creators gain full access to the app's overwhelming selection of fonts, templates, images, editing tools, and more. Plus, Canva Pro users can create designated Brand Kits for each of their clients and directly schedule social media graphics.
3. CapCut
Ideal for quickly editing short-form videos for platforms like TikTok and Instagram, CapCut has emerged as one of the most widely preferred mobile video editing apps on the market.
With nifty pre-edited templates, an astounding library of trending sounds, and a user-friendly interface, the FREE app has everything you need to make engaging videos (without the annoying watermarks). Although it doesn't quite have the editing capabilities of Adobe Premiere Pro, CapCut certainly works well for the short-form videos so critical to social marketing.
You can either download the app or edit videos online – making it the perfect tool for team collaboration and cloud storage.
4. Grammarly
Whether you craft blog articles, draft social media posts, or write SEO-friendly website copy, it's important that your writing is error-free.
Your reputation – and your paycheck – depend on it!
In addition to the most obvious proofreading and grammar-checking benefits of Grammarly, the AI tool offers several other useful services:
Plagiarism checks

Vocabulary recommendations

Passive voice identification

Concise writing suggestions

Formatting assistance

Writing style adjustments (e.g. for confidence or inclusivity)
While some of these features are unique to Grammarly Premium subscriptions, several of these benefits are included in the free version.
5. Adobe Express
Similar to Canva, Adobe Express is an online graphic design platform that brings advanced tools like Adobe Photoshop and Illustrator to the masses – no matter the level of expertise!
In several ways, we prefer Canva to Adobe Express (Canva is much faster and less buggy because it's been around a bit longer than Adobe Express).
But Adobe Express takes the cake in other areas, with its…
Impressive font selection

High quality stock photography

Template, font, color, and theme recommendations

Free social content scheduler (with the Pro plan)

And easy-to-use mobile app
Plus, the app is still in its early stages. So, you can bet Adobe will continue adding helpful features and capabilities.
6. Adobe Lightroom
If photography is a part of your gig, Adobe Lightroom may very well be your best friend. Lightroom is an easy-to-use alternative to Photoshop, which requires more professional background and expertise.
So, if you're a photo editing beginner, this one's for you!
In Lightroom, you can use presets (custom filters) to enhance your images. And you don't have to edit a single photo at a time. Lightroom allows you to batch edit all of your photos in mere seconds!
Although Lightroom is most commonly used for its photo editing capabilities, the tool can also help creators organize and share their photos with others.
7. Llama Life
Content Creators often have to juggle a crazy number of separate tasks at a time.
That's why our team ADORES the Llama Life task management software. Llama Life helps us maximize our productivity by…
Breaking down tasks into more manageable steps

Providing task timer countdowns

Giving us subtle nudges to stay focused

Sounding an alarm when time is up

And making it easy for us to track start and stop times
Honestly, the app just makes tackling our daily workloads a lot LESS stressful and time-consuming – and a lot MORE satisfying!
8. Subcap
It's no secret that most people watch social media videos without sound. To maintain social media engagement (and accommodate consumers with hearing impairments), subtitles are non-negotiable.
That's where Subcap comes in!
Our team has found that Subcap is the most accurate automatic subtitle app out there. Totally free and user-friendly, the app lets creators change the color, font, and position of subtitles over videos. And subtitles are available in 125 different languages.
9. Splice
Another popular online video editing platform, Splice offers an alternative way to edit stunning long-form and short-form videos. With an expansive library of royalty-free music and sound effects, Splice is ideal for Content Creators who want to quickly produce videos that look and sound AMAZING!
Some of our favorite things about Splice…
Ability to create fabulous transitions

Advanced audio-editing functionality

Potential to add sound-enhancing plugins

Free cloud storage

No irritating watermarks
10. Typeform
Typeform is our favorite software for designing engaging online surveys, forms, social media contests, quizzes, and tutorials. Not only does the app offer intuitive data collection features, but it also allows you to create fun, customized forms that users will actually enjoy!
What? Did we just say that? A form the users ENJOY!?!
Yes! Typeform surveys are so attractive and engaging that users will WANT to fill them out. The app is easy to use, requires no code experience, and even includes ready-to-use templates.
BlueTone Media | Content Creation at its BEST
Even just taking advantage of a few of these helpful apps will significantly impact the quality and productivity of your work.
Need content creation help for your business? Our team can help you achieve your content marketing goals through social media, SEO-friendly blogs and website content, email marketing, and more!
Contact us today to learn more about our services!
READ MORE: