10 Signs You Need a Website Revamp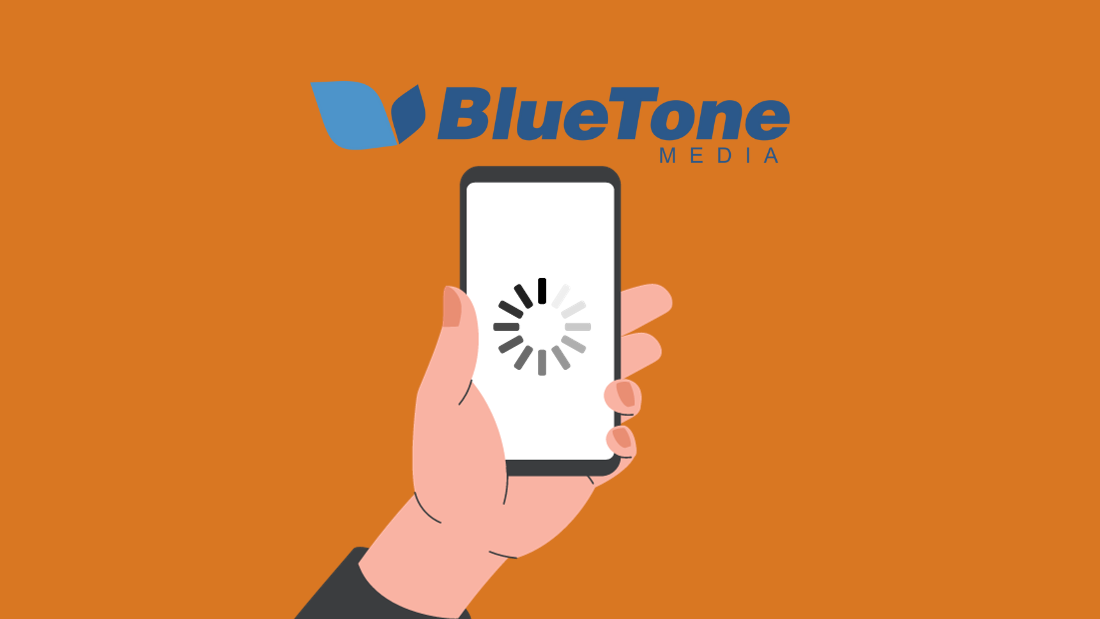 An outdated website can have a severe negative impact on your company's digital success. From outranking your competitors to securing more leads and sales, a strong website revamp can help your business achieve your growth goals.
But a web design update doesn't come without a cost.
So, how do you know it's time to take the plunge and update your website?
In this blog, we…
List 10 signs that you're due for a website makeover
And describe 5 benefits of good website maintenance


IT'S TIME TO REDESIGN YOUR WEBSITE IF…
Did you know that almost 60% of website traffic across the globe comes from mobile?
If your website doesn't work well on a smartphone-sized screen, you're essentially turning away 60% of your potential customers – right into the hands of your competitors!
Well…when we put it that way…
In this day and age, businesses need to prioritize mobile experience when designing their websites. Only once you have a responsive, mobile-friendly website should you begin adapting it to desktop and tablet screen sizes.
Organic traffic describes the visitors who come to your site through a search engine. In other words, it's traffic you earn through your inbound marketing and SEO efforts (i.e. not from ads).
A decline in organic traffic is an early sign you are missing out on potential customers (and sales).
Low organic traffic is usually the result of SEO-related issues. Doing things like putting more high-quality content on your website, rethinking your keyword strategy, and restructuring parts of your website can help you boost your SEO, encourage more organic traffic, and secure more sales.
Possibly the clearest indicator that your website isn't working the way it should be is a lack of lead generation.
Your website's job is to engage and inform visitors and ultimately convert them into customers. That means filling your website with convincing copy, high quality visuals, strategic CTAs (Calls-to-Action), effective lead-capture forms, and an intuitive website structure.
A website without these key features just isn't going to produce the leads you need to grow and thrive.
You may adore the website you built back in 2010.
We get it! Your website is a crucial part of your company's identity. Making changes to the site can feel very personal…kind of like changing up your hairstyle.
But an outdated website can significantly lower your company's credibility. In fact, a study by Blue Corona found that 48% of users consider website design the most important factor when evaluating a business' credibility.
It's time to get with the times!
Swap out old, low quality images. Choose fonts, layouts, and color schemes that create a simple, minimalist experience. Incorporate more interactivity and microinteractions. Maybe even update your logo!
Website visitors shouldn't have to work too hard to find the information they need. In other words, your website should offer a positive user experience (UX).
It should be easy to navigate across your website, search your product catalog, learn more about your services, and locate your contact details. When your website is organized poorly or missing important information, you're just giving potential customers more reasons to go with one of your competitors.
Bounce rate is a strong indicator of the health of a website. Your bounce rate is the percentage of visitors who arrive on a page of your site and "bounce" away without clicking on any other buttons or links.
If your company's goal is to encourage visitors to buy your product or service, a low bounce rate is crucial. Plus, search engines like Google look at your website's bounce rate when ranking your website against competitors.
Most of the time, a high bounce rate indicates issues with your website structure, content, and/or keyword strategy.
However, there are exceptions. A high bounce rate may not be a bad thing for pages (like blog articles) where a visitor should be able to find what they are looking for without clicking to a different page
In our fast-paced society, few things are more frustrating than waiting for a website to load. In fact, page load time can significantly increase your website's bounce rate.
According to 2017 Google research, as page load time increases from 1 second to 10 seconds, mobile site visitors are 123% more likely to bounce!
So, what's a good load time? Under 2 seconds.
Several technical components contribute to page speed and performance, including image size and type, the quality of your code, and the plugins you use.
A broken link is a link that sends site visitors to a web page that no longer exists.
Broken links are both irritating for users and detrimental to SEO. And when you go long periods without updating your website, broken links build up quickly.
If you don't routinely check and update links on your site, your broken link issue may be so big that hitting the "redo" button and revamping your entire website is the only thing that makes sense.
To succeed online, you must constantly compare your website and digital marketing strategy with that of your competition. If your competitors have recently updated their own websites, it's a great time to consider a website makeover of your own.
Or do nothing and lose potential customers. It's your call!
A lot can happen in just a few years.
Web design trends become outdated. Google search ranking standards change constantly. Website security protocols evolve frequently. Plugins become out-of-date or defunct (which can have serious impacts on website security and overall health). You may even make some changes to your products or services.
To remain effective, your website needs to adapt alongside all of these changes. Giving it a refresh every 3 or so years ensures you don't fall too far behind the curve.




5 Key Benefits of Website Maintenance
Below, we've listed 5 reasons you should consider updating your website.
We've also included some questions to help you determine whether it's time to update. If your answer to any of these questions is "no," a website revamp is likely in order.
An up-to-date website will help you in several critical ways:
Does your website take less than 2 seconds to load?
Does your site perform well on mobile devices?
Is your bounce rate low?
Is your website helpful and easy to navigate?
Just a few seconds on your site, and visitors will already have an opinion of your business. If they have to wait too long for your site to load or can't find what they're looking for, they will likely just leave.
If this happens frequently, you'll have a high bounce rate and lose potential customers.
On the flip side, a website that offers a positive user experience will have a higher click-through rate and ultimately retain more customers.
Do you consistently outrank your competitors in search results?
Does your site rank high in search results for relevant keywords?
Do your site's pages contain plenty of useful content?
Do you have a regularly updated company blog?
When someone searches keywords through a search engine, you want your website to appear at the top of search results. Otherwise, you may not receive much website traffic, and your competitors may get customers who could have been yours.

To rank high in search results, your website needs Search Engine Optimization (SEO).
Search engines like Google and Bing crawl websites and look at things like content, keywords, header tags, bounce rate, and even page speed. Updating and optimizing these on-site components will do wonders for your website ranking and traffic.
Blogging is another thing you can do to improve your website's SEO.

Every time you add a new article to your website, you prompt Google's search algorithm to recrawl your website and reevaluate your search ranking based on the keywords and information it finds. This practice improves your odds of being discovered online.


Is your organic traffic increasing month-over-month?
Do you have a high conversion rate?
Are you generating enough leads?
Do customers ever fill out the form(s) on your website?
A strategically planned website is going to give you better results than a website put together without a strong lead generation strategy.
First, you need to get people TO your site. That means boosting your organic traffic (unpaid traffic from search engines) with a rock-solid SEO strategy.
Then, once you've drawn people to your website, your website must be designed to engage and convert visitors into leads or paying customers. To do this, your website needs to feature helpful, SEO-friendly content, an engaging design, a user-friendly experience, strategic forms, and strong CTAs (Calls to Action).
Does your website have the most updated HTTPS?
Are you using up-to-date plugins and themes?
Have you updated your website in the last 3 years?
Without regular website maintenance, you leave your website (and your customers) open to malicious attacks. Hackers can take advantage of security flaws, such as an outdated version of HTTP or old WordPress plugins and themes.
Malicious hackers may try to trick your website visitors into disclosing too much personal information. Some companies even find ways to embed their advertisements into your page.
Hypertext Transfer Protocol Secure (HTTPS) is a crucial component of website security. It was originally called HTTP (without the "Secure"). Only the most up-to-date HTTPS can prevent intruders from meddling with your website and customers' data.
Plus, if your website has an outdated version of HTTP, customers will see a "Not Secure" warning at the top of the page. They will likely feel uncomfortable staying on your website, let alone buying anything from you.
Then, on the point of plugins…
Plugins and themes (on website platforms like WordPress) are updated frequently to guard against bad actors. However, if you don't keep up with those security updates or remove defunct plugins when they go bad, you become the perfect target for a security breach.
Is your website free of broken links and outdated information?
Can website users easily find your contact details and learn more about your products/services?
Does your website use the most current web design trends?
Your website is one of the most powerful tools you can use to get an edge over your competition. That's because today's consumers are more likely to trust a business with a well-designed website.
They see your website as a reflection of your company's products or services.
If your website loads slowly and contains broken links and inaccurate information, users will take the cue as a warning and write off your company as unreliable.
If your website is old and clunky, visitors assume you don't take advantage of new technology and innovation when developing your product or serving your customers.
Or if your website doesn't provide clear navigation and contact information, visitors will expect working with you to be just as challenging and confusing.
BLUETONE MEDIA | WILMINGTON, NC WEB DESIGN
Think you are due for a website revamp? Our team of digital marketing experts and skilled developers, designers, and account managers makes it easy for you to transform your website. When we're finished, you'll have a beautiful website primed for digital marketing success.
Still on the fence? We can help you decide if it's time for an update – whether you need help assessing your website's user experience, security, SEO-friendliness, or another aspect listed above!
Contact us today for a FREE initial consultation.

READ MORE: