5 of Our Favorite 2023 Website Launches (So Far)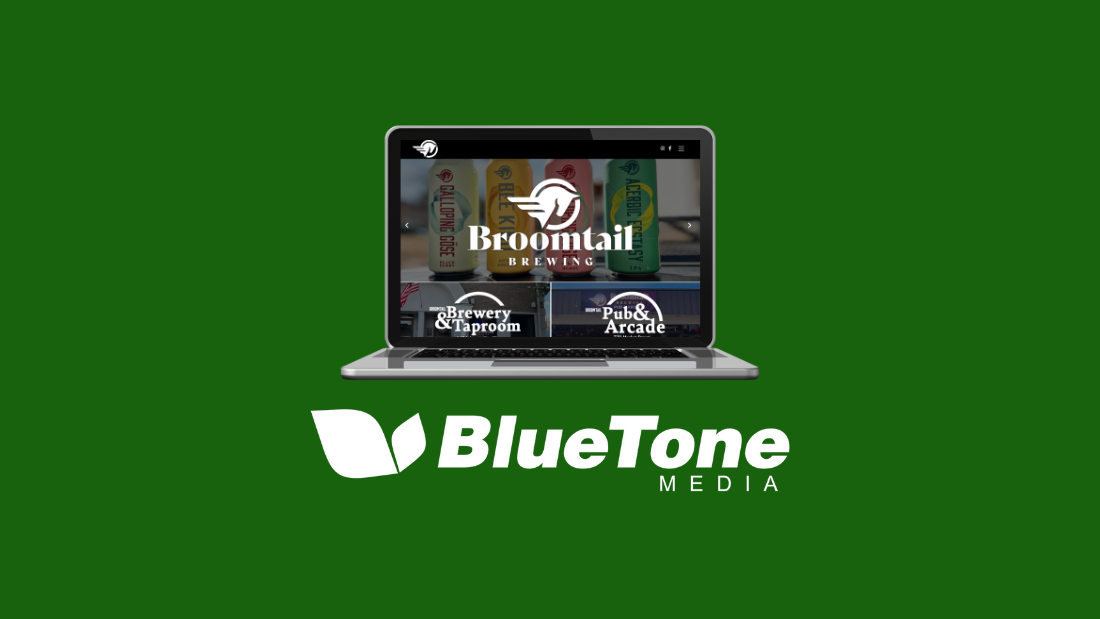 Our web design team has built a remarkable number of business websites in 2023. This year's portfolio features a wide variety of industries, ranging from construction to golf to the service industry.
Here are some of our favorites of 2023 so far.





1. Nine10 Coastal Concierge

Nine10 Coastal Concierge is more than just any old concierge service. This innovative woman-owned business provides services ranging from vacation home management to business administrative assistance to simply running errands.
Nine10 offers just about any assistance you need to reduce the stress of day-to-day life – at work AND at home.
Therefore, it was crucial for the website to embody this stress-free component.

The new Nine10 website pairs a minimalistic, airy design with intuitive functionality. This combination produces a pleasant online experience for potential customers. The website structure makes it easy for customers to learn more about specific services and get in touch with the Nine10 team.
You can also book directly from the site!



2. Broomtail Brewing

A popular brewery in Wilmington, NC, Broomtail Brewing needed a custom website to effectively capture its unique style and promote its three locations.
That's where we came in!
Breweries thrive when they build a sense of community, so the website needed to be inviting and easy-to-use.
The font choice, color scheme, and scroll interactivity bring the Broomtail Brewing website to life. With a sleek, mobile-friendly design and superb functionality, customers can easily see what's on tap at each location, view upcoming events and news, and learn more about the brewery's locations, process, and backstory.



3. Sterling Inflatables
A 2023 family-owned startup, Sterling Inflatables offers inflatable bounce houses, slides, and games for commercial and residential use in and around Wilmington and Leland, North Carolina.
Simple and fun! Those were our goals with the Sterling Inflatables website.
The result was an eye-catching BlueTone fast site that has everything you need…Pictures of the inflatables. A full list of Frequently Asked Questions. Straightforward policy information. It's ALL easy to find directly from the home page.
Plus, the site just looks too cute!



4. Elite Amateur Golf Series

Elite Amateur Golf Series brings together the strongest amateur golfers each year for a high-stakes summer golf competition. If you know anything about golf, you know that providing up-to-date event information, tee times, and scores online is critical.
To achieve this high level of functionality, Elite Amateur Golf Series needed a website that could handle lots of data and pages AND still maintain a fast load time.
And that's what we gave them!
The simple, classy design elevates the website's style without distracting from the primary functionality. We are especially proud of the "Cup Standings" page, where you can view automatic weekly updates!
At BlueTone Media, we strive to build trusting relationships with our clients and exceed customer expectations. After impressing Alabama Golf Association with a first website, they asked us to build two more. This was the third golf website we built for the client.


5. Brandon Construction Group

Brandon Construction Group is a small 4-year-old construction team that builds home specs and custom homes in Brunswick, New Hanover, Pender, and Duplin Counties.
The clean color scheme, engaging search optimized copy, high quality pictures, and user-friendly structure really make this site and give BCG a competitive edge.
For a website to be successful, you need to update it regularly. The Brandon Construction Group website officially launched back in 2022. But to maximize the site's SEO (Search Engine Optimization) and effectiveness, we made several updates throughout 2023.
BlueTone Media | Wilmington, NC Website Designers
Looking for a local web designer in Wilmington, NC? Our small but mighty team will work hard to turn your vision into reality. Contact us today to get started!
Want to see more? Check out more of our custom websites.
READ MORE: