What is Content Marketing? – And How To Do It Effectively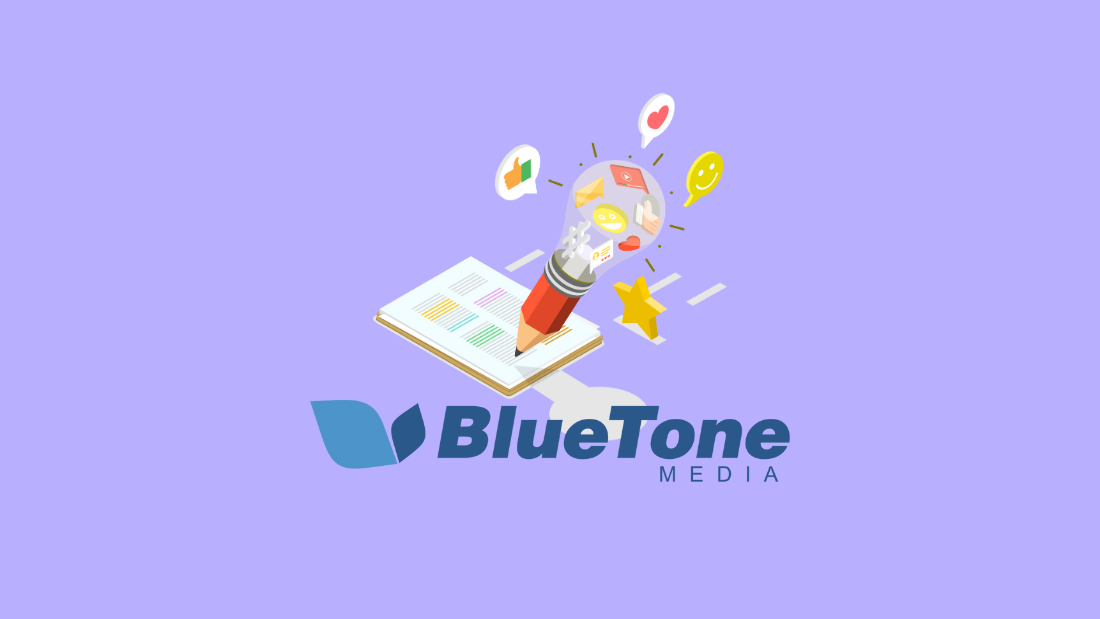 WHAT IS CONTENT MARKETING?
Content marketing is the use of written and/or visual content to increase brand awareness, obtain new customers, and maintain customer loyalty.
It can include…
Blogs
Social media posts
Videos
Photos
Email newsletters
Email drip campaigns
Lead magnets
Landing pages
Case studies
And more!
Strong content marketing captivates viewers and leaves them with something valuable they can actually use (like industry advice or techniques).
Take this social media post for example: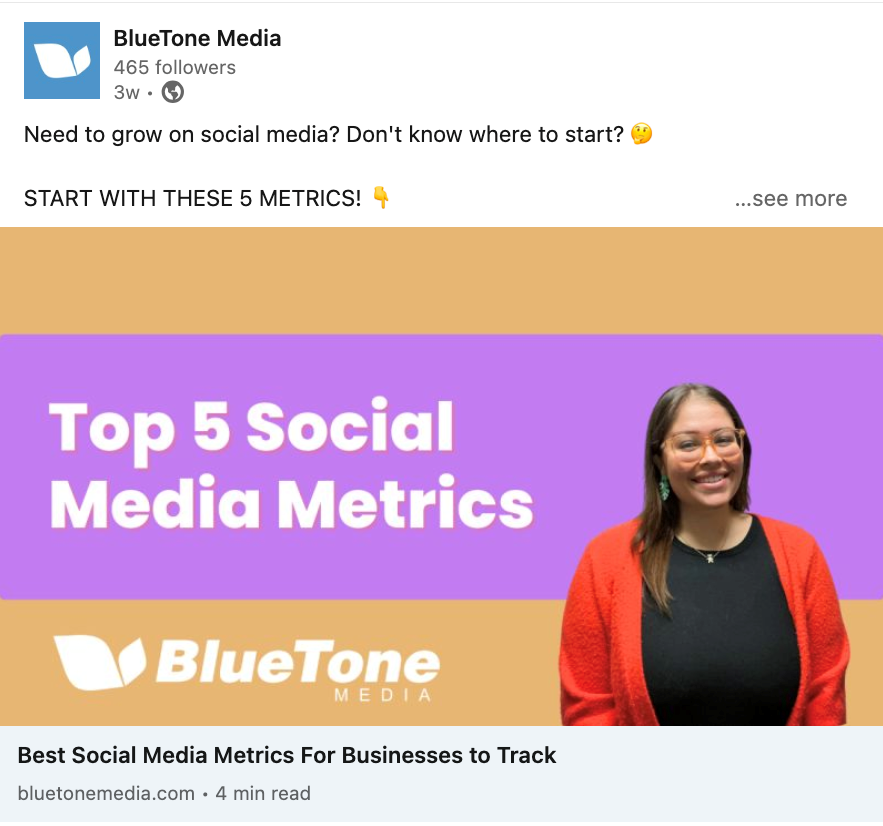 Our team wrote a blog answering a common question we get about social media tracking. Then, we recycled the article, sharing it on social media.
Content marketing like this is intended to build stronger customer relationships. But that's just the tip of the iceberg. Content marketing can do so much more for your business!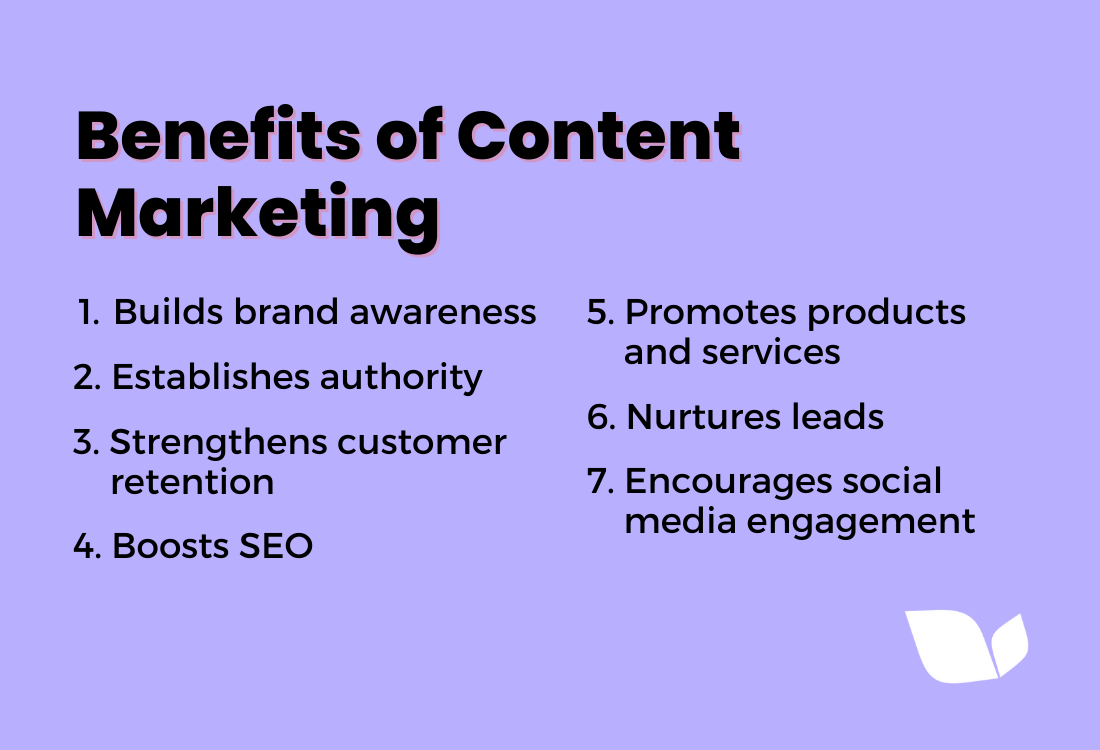 WHEN SHOULD YOU USE CONTENT MARKETING?
Strong content marketing can help you meet a wide range of business goals.
Consider using content marketing if you want to…
Boost brand awareness – Valuable content helps attract top-of-the-funnel customers. Hook them with useful content, and your brand will stay top-of-mind.

Build online credibility – When people see you sharing critical knowledge and expertise, they will begin to see you as an industry authority.

Develop customer loyalty – The more valuable experiences customers have with your brand, the stronger your customer retention will be.

Improve SEO – Consistent, high quality blogs and website content can give a significant boost to your website's search engine ranking.

Promote your solutions – Use content marketing to educate leads about your products and services (and how you can solve their problems). But, remember, content marketing will lose its strength if it's TOO sales-y.

Nurture (and convert) leads – By offering FREE value to your prospects, you start moving your relationship in the right direction (without coming off as pushy or desperate).

Get better engagement on social media – Fill your audience's social media feed with interesting, useful content, and see what happens! You'll soon see major increases in social media traffic and engagement.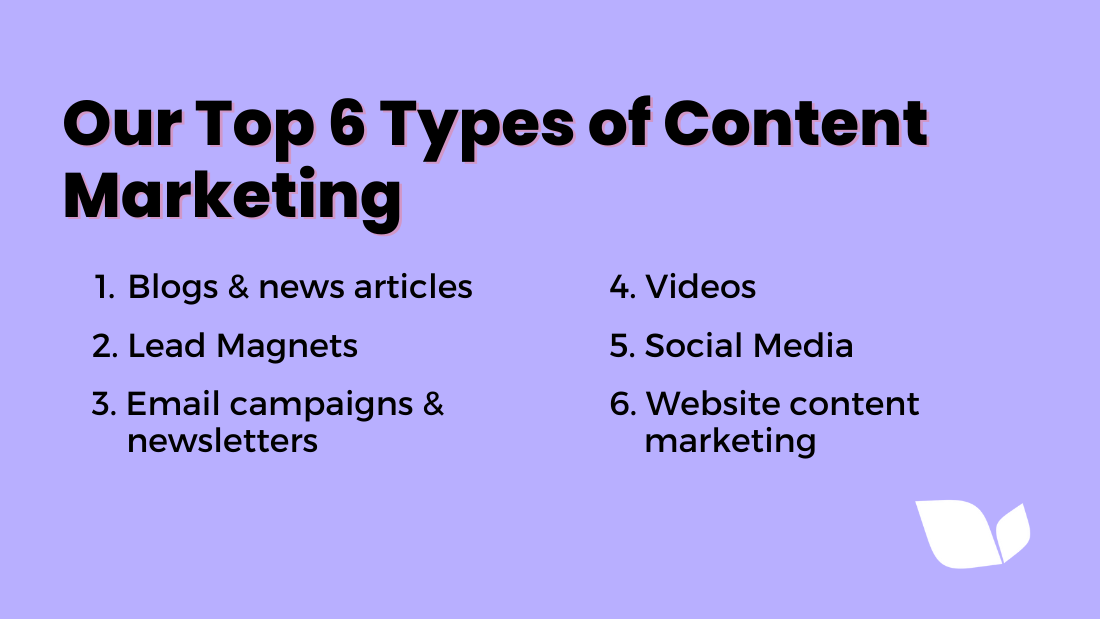 MOST EFFECTIVE TYPES OF CONTENT MARKETING
While not exhaustive, this list includes the some of the most powerful examples of content marketing:

1. Blogs & news articles
Blog writing is one of the easiest – yet fruitful – content marketing techniques out there. Blogs boost SEO, establish credibility, and nurture customer relationships. The awesome thing? You can start posting blogs now, with minimal barriers.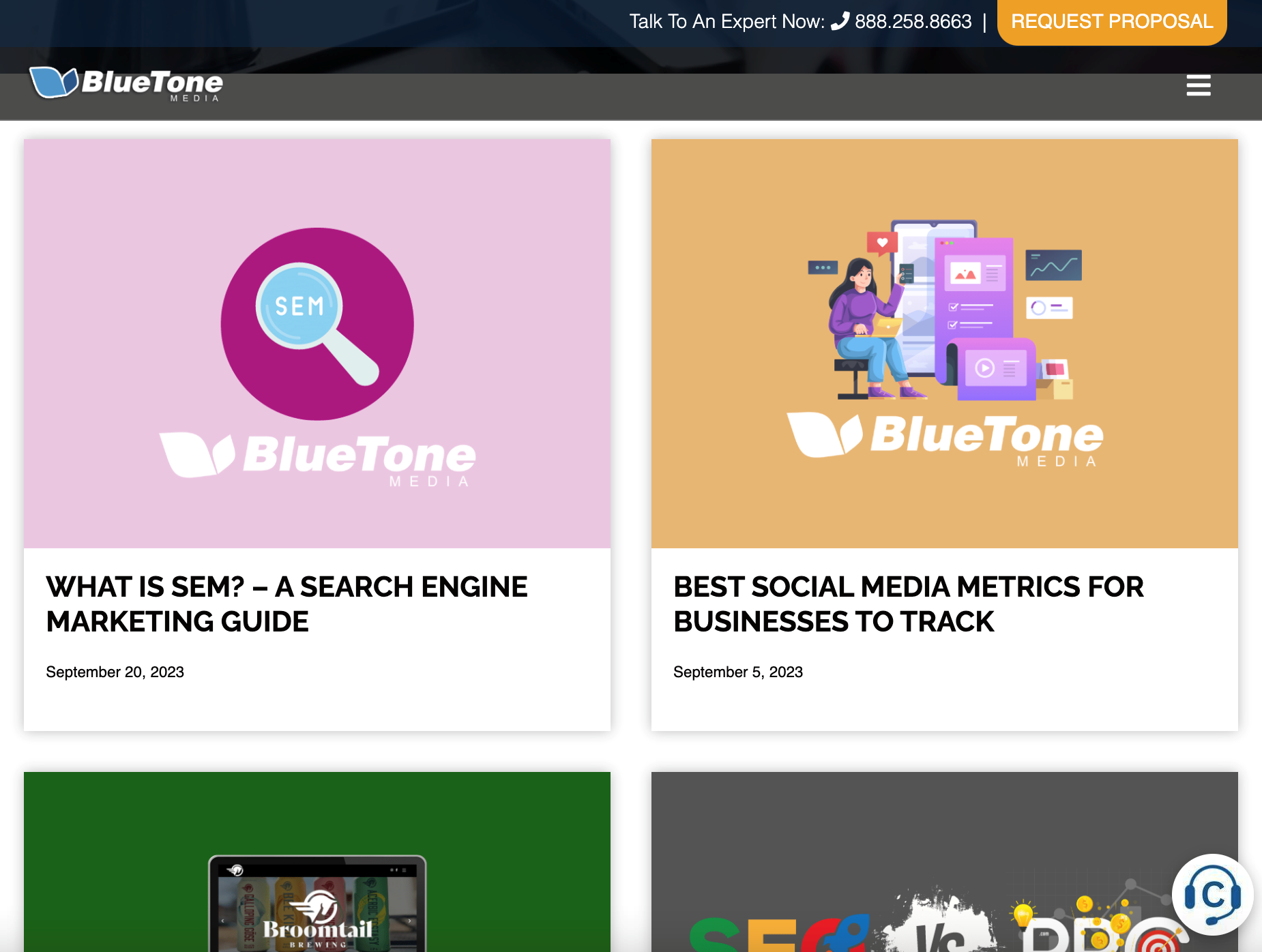 Plus, it offers a surprising amount of flexibility.
You can write blogs about anything – a hot industry trend, a common customer question, a relevant product opinion, or even a company news update.
READ MORE: How a Blog Will Help Your Business
2. Lead magnets
Our absolute FAVORITE lead generation tool, this type of gated content takes the already-effective lead capture form to the next level.
A lead magnet is a resource, incentive, or offer you give customers for FREE in exchange for their contact information.
Here is an example of one of our own website user experience lead magnets: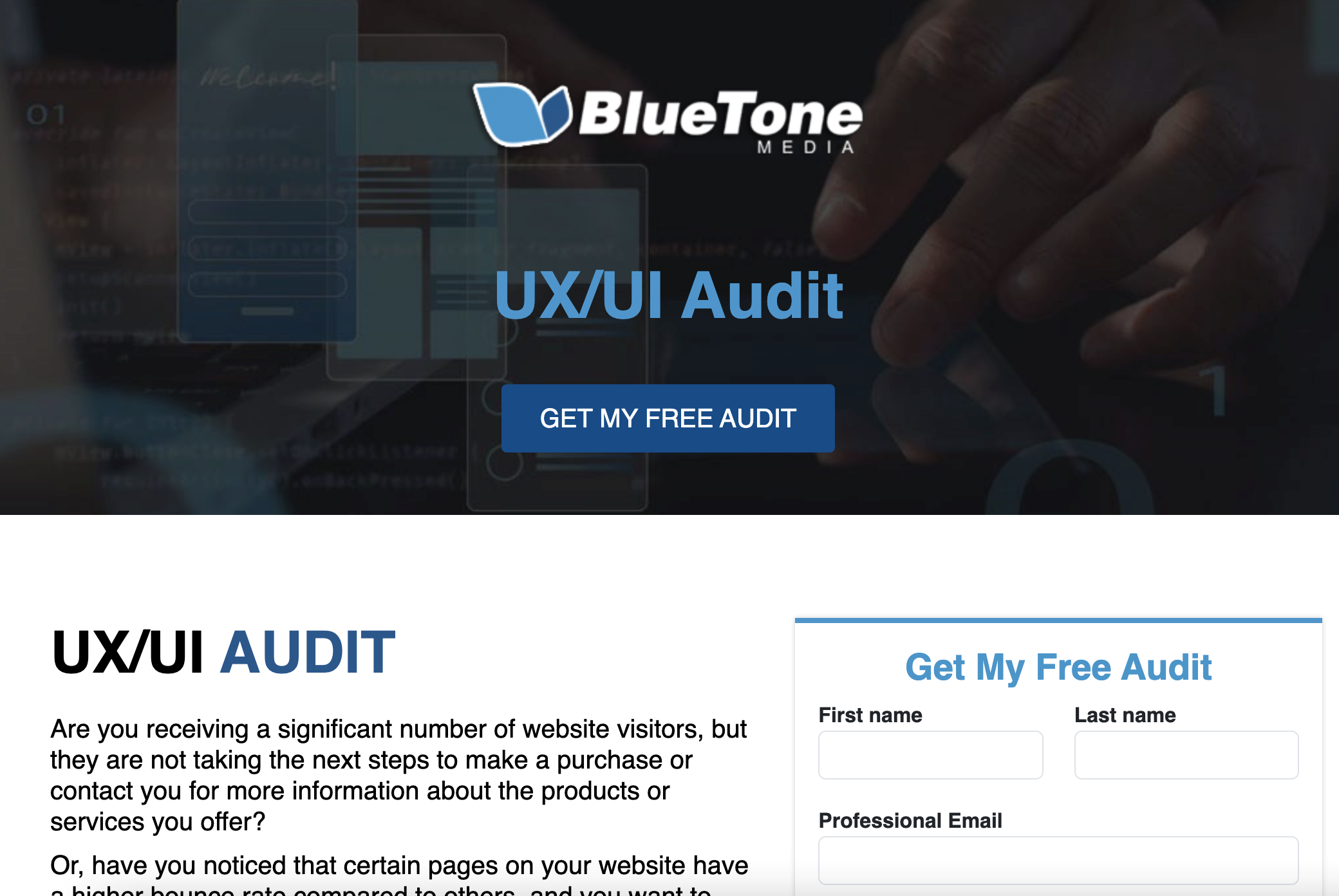 We intrigue prospects with a no-cost user experience audit.
But the free content you offer as the "magnet" can honestly be anything you want. An e-Book, webinar, video, free trial or sample, merchandise – you name it!
3. Email campaigns & newsletters
Email marketing has a remarkable Return on Investment (ROI). On average, marketers in the U.S. get $36 back for every dollar spent on email marketing.
Well-designed newsletters help nurture current clients and leads. They are the perfect place to show off your quality blogs and website content and answer customer questions before they even have a chance to ask.


With a strong email list, email campaigns can convert prospects into customers, make solid introductions to new customers, and drive repeat business.
4. Videos
It's no secret that video marketing is every consumer's favorite kind of marketing.
In fact, HubSpot found that 92% of marketers experienced a positive ROI from their video marketing efforts in 2023.
Long-form videos, streaming videos, Instagram reels and TikToks – they can all be VERY effective for your business.
5. Social Media
Social media is the ultimate content-sharing medium. With more than 4.5 billion social media users worldwide, businesses can get impressive traction sharing content on platforms like LinkedIn, Facebook, Instagram, and TikTok.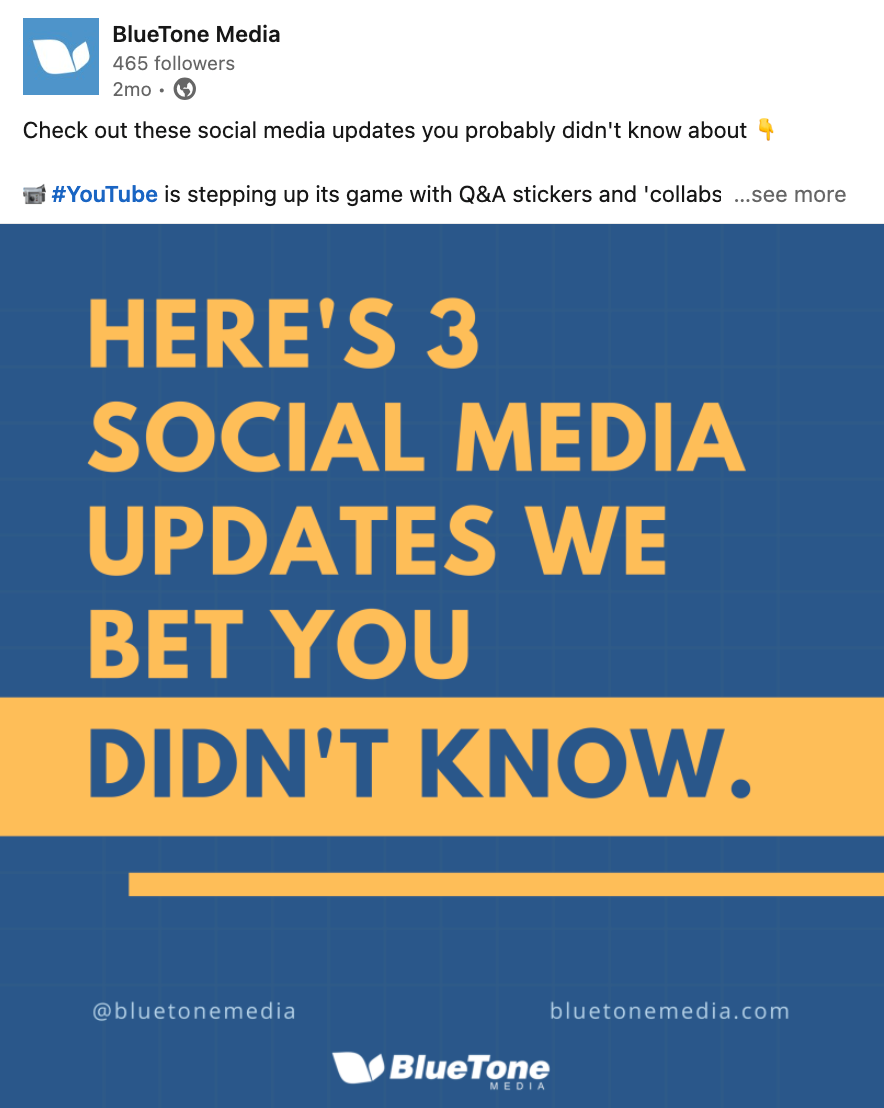 The variety of content for businesses to share on social media is vast:
Reels
Stories
Photos
Long-form videos
Infographics
Multi-image carousels
Links to blogs, landing pages, and lead magnets
And more!
The key? Striking a balance between promotional posts and more valuable content.
Need help getting organized on social media? Take a look at our social media checklist.
6. Website Content Marketing
Next to social media, your website is the easiest (and best) place to publish content. Useful, relevant online content improves your SEO and makes you more visible to your best potential customers.
With the right content, design, and structure, your website can attract inbound traffic all on its own!
An enticing home page allures visitors who are curious or just shopping around. Strong service and product pages convince prospects to contact or buy. And strategic landing pages capture high-intent leads.
Below is one of our own local landing pages: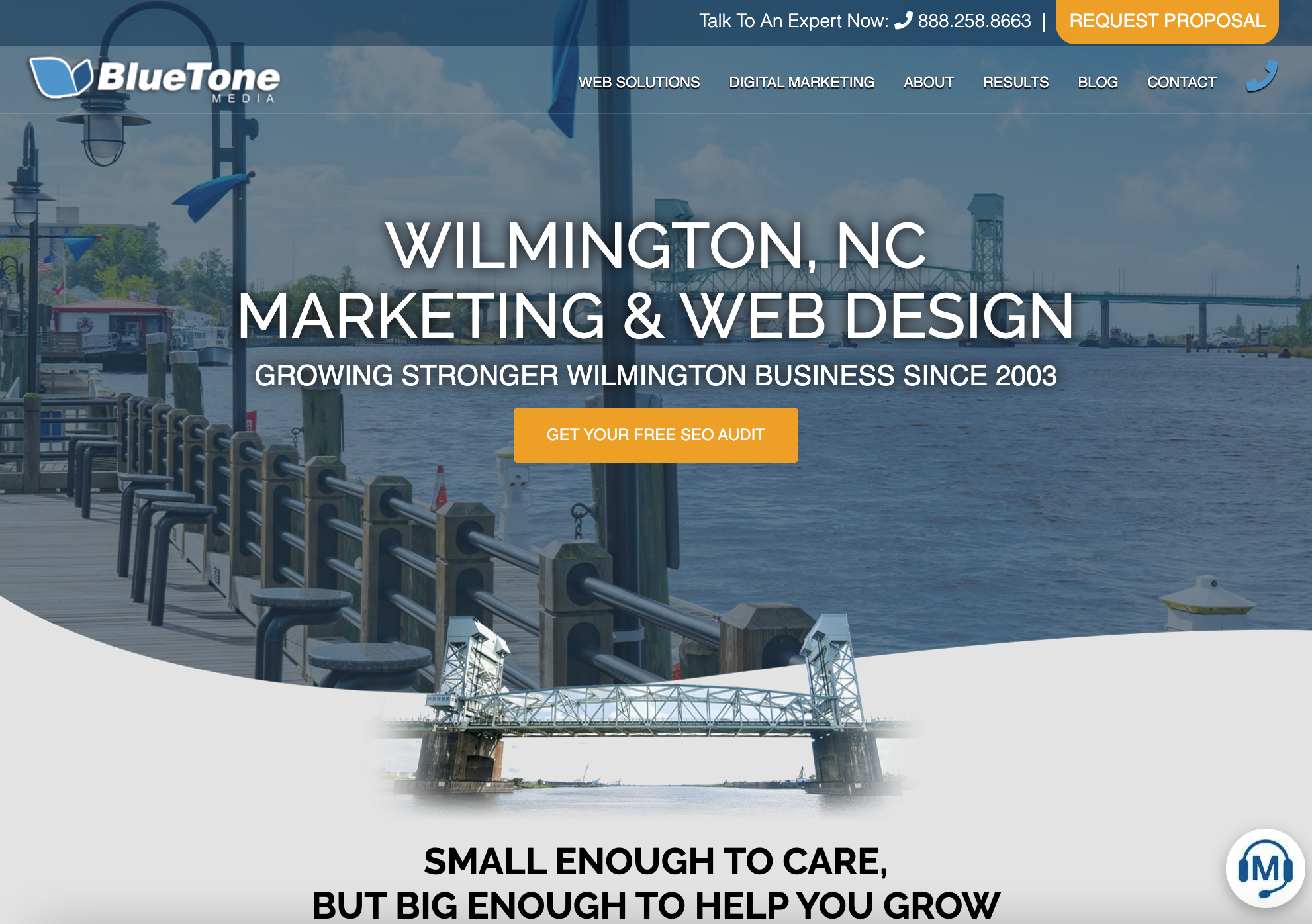 Web pages not only passively attract customers via SEO. But with minimal effort, you can also point people to your online content with links in newsletters, email campaigns, blogs, social media posts, and other pages across your site.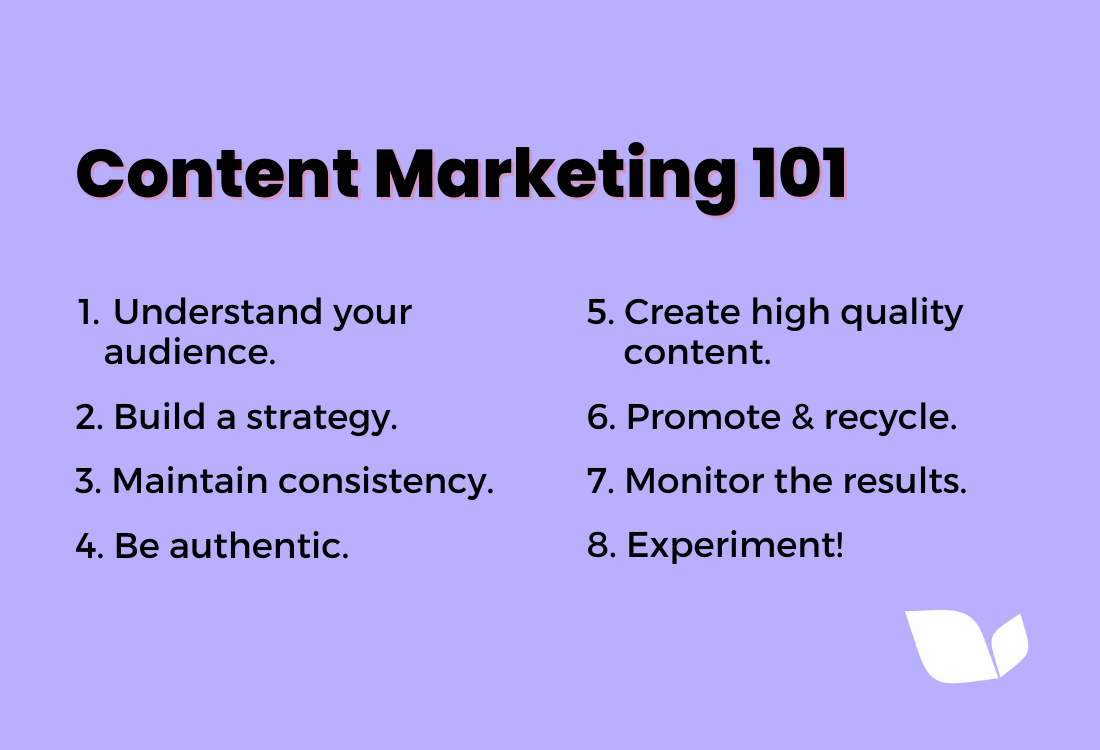 HOW TO CREATE WINNING CONTENT
To get the results you want with content writing and marketing, there has to be some method to your madness.
These 8 tips will help you get started…

1. Think about your target audience.
Create audience personas.
What's their demographic? (age, gender, income, education, etc.)
Where does your target audience spend time online? TikTok? Facebook? Instagram? LinkedIn? Their email inbox? Somewhere else?
What are their challenges and pain points? And how can you help?
As you start sharing content, pay close attention to user behavior using analytics tools on Google and social media platforms.
What kind of content do people engage with most?
What drives the most action? (clicks to your websites, form fills, etc.)
When is your audience most active on social media? (days and times)
2. Make a plan.
Once you know the who, the next step is to determine the how.
Define your marketing goals and create a plan that aligns with them. Make sure you're using the best platforms for your industry and customer base. Don't skimp on the research! Learn from your past successes and failures (as well as the competition's).
3. Be consistent.
For the best results, you'll want to share content on a routine basis.
For blogs, at least once per month.
For social media, at least a couple of posts each week.
For email newsletters, at least once every month or two.
Develop a content calendar, mapping out the content you'll create over the span of 3 or more months. This will help keep your team on the same page and ahead of the game.
Then, hold your team accountable to it!
4. Embrace authenticity.
Modern consumers crave authenticity.
88% of consumers consider authenticity an important factor in determining which brands they like and support.
Make your content writing and visuals as personal and relatable as possible. The more they see the real people behind your logo, the more they'll feel like they have an ACTUAL relationship with you. This is what keeps them coming back!
5. Prioritize content quality.
While quantity is important, quality must always come first if you want to be effective with your content marketing strategy.
That means knowing how to write engaging copy and design captivating visuals.
Tailor your content to its location online. What works best in an email campaign won't work so well on Instagram. And what's successful on Instagram isn't going to slide on LinkedIn or TikTok.
Keep in mind…unlike other forms of content marketing, website writing also requires a good grasp of Search Engine Optimization (SEO) and Search Engine Marketing (SEM).
6. Promote & recycle your content.
Say, you've just written an amazing blog post. Or perhaps you've designed a spectacular landing page. Your efforts will be in vain if you don't promote it effectively.
Share links to blogs and articles in social media posts and emails. Direct traffic to your landing pages with paid search ads. Link to blogs, landing pages, and other valuable website content from other pages of your website (which will also help SEO, by the way).
7. Track your results.
To know if your strategy is working, you're going to need quantifiable data.
Depending on the type of content, you should be tracking several Key Performance Indicators (KPIs) . A few examples are…
Website traffic
Social media followers and engagement
Conversions
Sales
And returning customers
When establishing your marketing goals, choose KPIs to go along with them. Then, look at the data every so often to see what's working and what isn't.

8. Don't be afraid to experiment.
Nobody is born a 100% natural content marketer.
If you aren't getting results with your content marketing strategy, change something up!
Modify your writing style. Work on your visual designs. Consider using different platforms. Or try an entirely different type of content.
BLUETONE MEDIA | CONTENT MARKETERS
Don't have the time to create quality content? Our content team can help! We are here for the whole process – from building a content strategy to executing our plan to tracking KPIs.
Contact us today for a FREE initial consultation.

READ MORE: